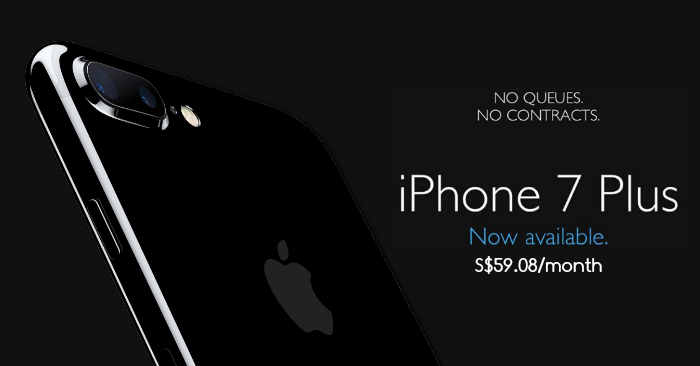 Get the latest iPhone 7 Plus without the hefty upfront cost.
Circles.Life, a new virtual telco, has announced that the iPhone 7 Plus is now available when you sign a no-contract mobile plan with them  – shortly after they released the iPhone 7 model last month.
The real deal is that you can essentially get your hands on the latest iPhone 7 Plus for just a modest amount of S$59.08 a month — without forking out the hefty upfront cost.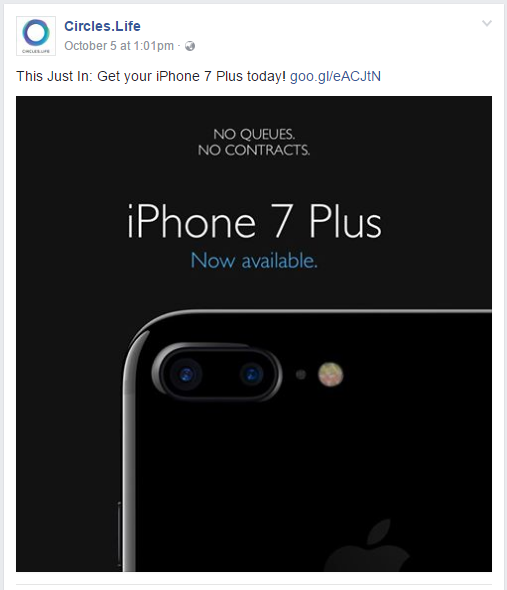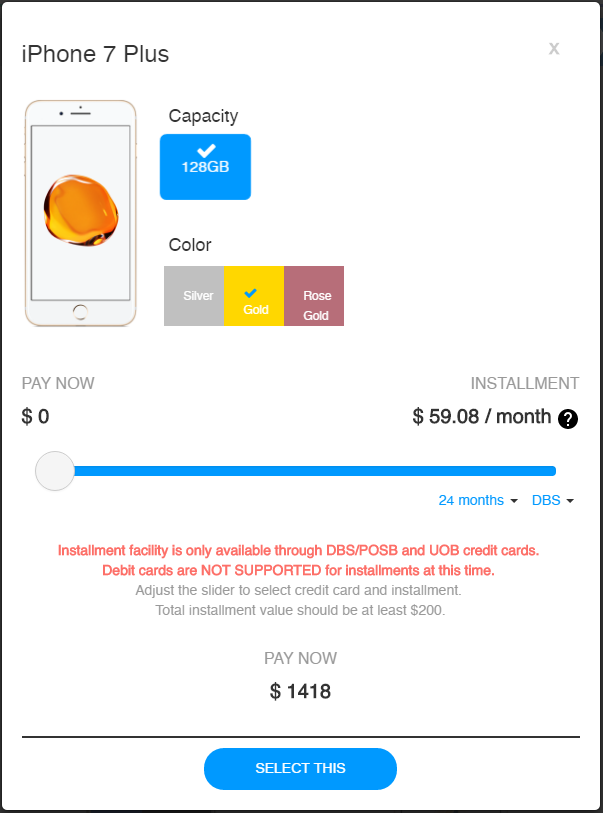 The iPhone 7 Plus (128GB) costs S$1418 from the Apple's Online Store straight-off without any mobile plan contract. (or S$898 upfront + S$42.90/mth for a Combo 2 Plan from Singtel)
So unless you can afford to splash out that much money upfront, you would have to postpone upgrading your phone.
Circles.Life to provide a low-cost alternative
Circles.Life is offering a mobile plan for just S$28/month where you can get up to 6GB data, 100mins talktime, unlimited WhatsApp and Caller ID with the following benefits:
Pay S$59.08/month for the iPhone 7 Plus (128GB) for 24 months with DBS/POSB and UOB Credit Cards ($59.08*24 =$1,418 with 0% interest)
No contract: Terminate the plan after contract month + 1 month without any penalty PLUS still enjoying the benefit of paying $59.08/month for the phone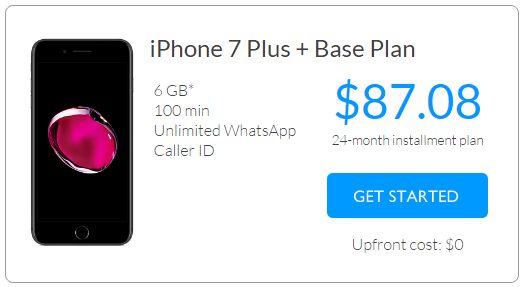 In other words, you will be paying $87.08/month for the phone ($59.08/mo) plus a base plan ($28/mo) with no upfront cost.
Don't like the mobile plan? No problem. Terminate it after contract month plus one month without any penalty and still continue paying for the phone with your bank.