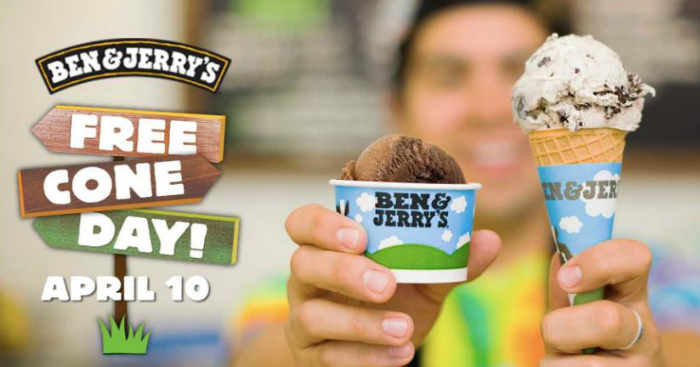 Free Cone Day is coming on April 10th! 
Since 1979, it's their way to celebrate and say thanks to their awesome fans for another year of support, and they've kept it up every year since, spreading the peace, love & FREE ice cream all around the world!
Gather your herd and start making plans like, which Scoop Shop are you going to camp out at? Which chunky flavour are you going to grab?
For all the delicious details, or to find a participating Scoop Shop near you, visit http://benjerrys.co/2HM7d1E.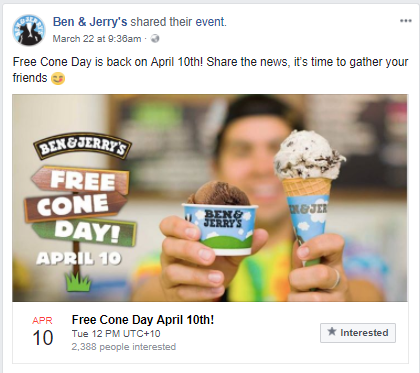 Share this news with your friends and loved ones!