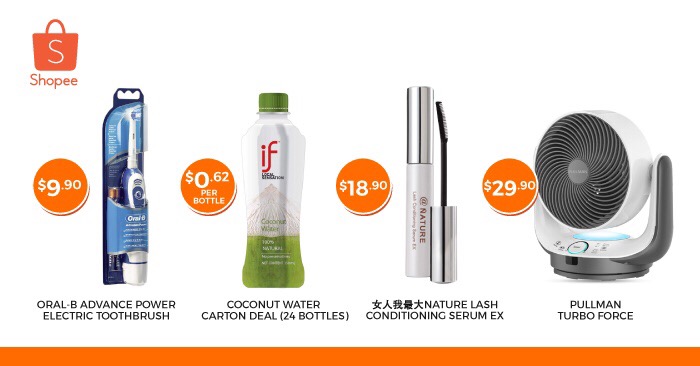 Surely by now you know how Shopee never fails to bring us exciting deals and offers during their flash sales.
This March, brace yourself for their latest two-day March Madness sale.
For only 48 hours, from midnight of 3 March to 4 March, all categories from beauty, to fashion to mobile & gadgets, to home & living and more, will see selected products get their prices slashed by up to 80%!
In addition to this, you should also look out for deals that are under $10!
We've put together a list of some of the products we're going to be camping out for during Shopee's March Madness! Take note that these products will be released at 12 midnight on 3 March. They are selling the following products – including coconut water a 60 cents a bottle!! – at huge discounts during this flash sale event. Camp in-app at 11.50pm the day before and make sure you check out these items immediately before they are sold out!
1. Oral-B Advance Power Electric Toothbrush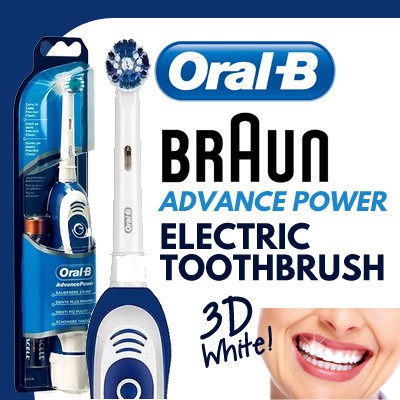 $25.90 $9.90
Cleans and polishes for healthy, beautiful teeth. Clinically proven: Cleans better than an ordinary toothbrush. Safe on teeth and gums. Helps maintain healthy teeth and gums. Features: Replaceable brush head. Advanced Bristle system. FlexiSoft® Bristles gently clean and polish teeth. Interdental Tips reach deep between teeth and along the gumline.
Watsons is selling this toothbrush for $32.05. This is a MAJOR steal for just $9.90 on Shopee!
2. Coconut Water Carton Deal (24 Bottles)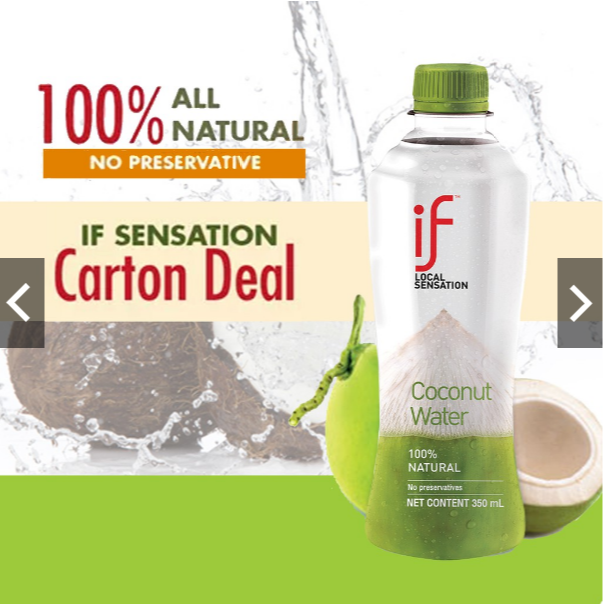 $33.80 $14.90
Coconut water is one of the vital thirst quencher, appetizer, calming provider. "If" Local Sensation Coconut Water is by far the best coconut water that is selling in the market.
It contains 100% coconut water with no artificial colouring or preservatives, and it tastes amazing!
FairPrice is selling each bottle at $1.20 each. You can now get a carton delivered to you for just HALF THE PRICE. Pay just $14.90 for a 24-bottle carton. (U.P $33.80) That's only 60 cents a bottle!
3. Nature Lash Conditioning Serum Ex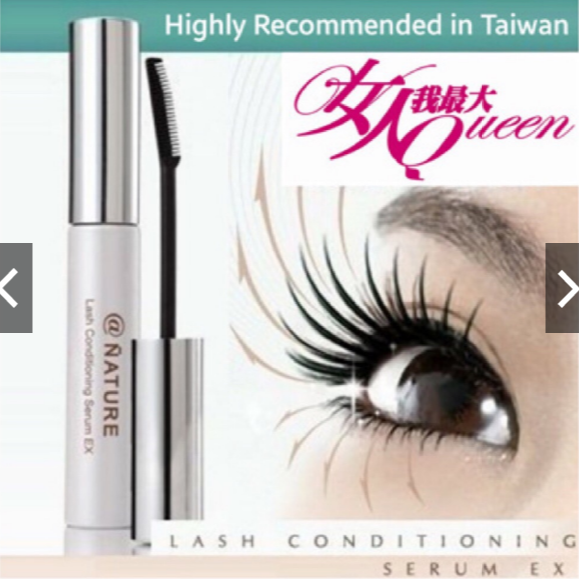 $25.90 $18.90
Want to spice if your look? Grow your eyelashes and eyebrows in 7 days with the 女人我最大 Made in Taiwan Eyelash and Eyebrow Growth Serum. It also comes with a Mascara Brush for long lashes.
Get this on the Shopee app for just $18.90 during their March Madness flash sale!
4. Pullman® Turbo Force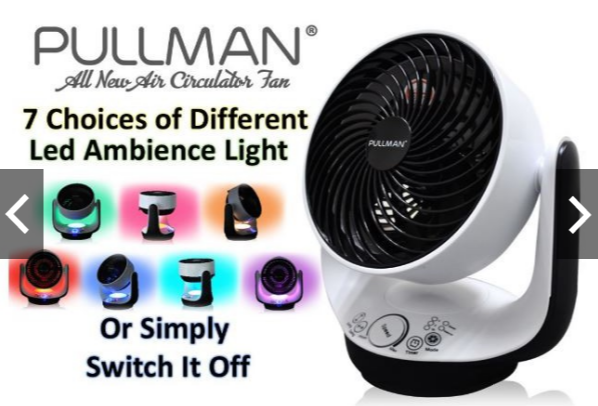 $68.00 $29.90
Pullman® Turbo Force Air Circular is perfect for the office, home or even your school or camp dormitory. The Pullman® Turbo Force Air Circular offers 8 speed of powerful cooling and does so while remaining up to 25% quieter than competitive predecessor models.
Its adjustable fan head can pivot up to 90 degrees horizontally and 90 degree vertically thus creating effective air movement and circulation that exceeds expectations.
This great fan can be used as a personal fan or for powerful directional cooling, and is all yours for $29.90 on Shopee!
---
Wait, that's not all! Shopee will be giving you $7 off $15 if it is your first purchase. Simply enter the promo code MARCHMADNESSxMD at checkout. 
Shopee is available for download for free on the App Store and Google Play.
Get ready to camp in-app for these amazing deals – you can count on the team at Money Digest to be competing with you to grab these items!