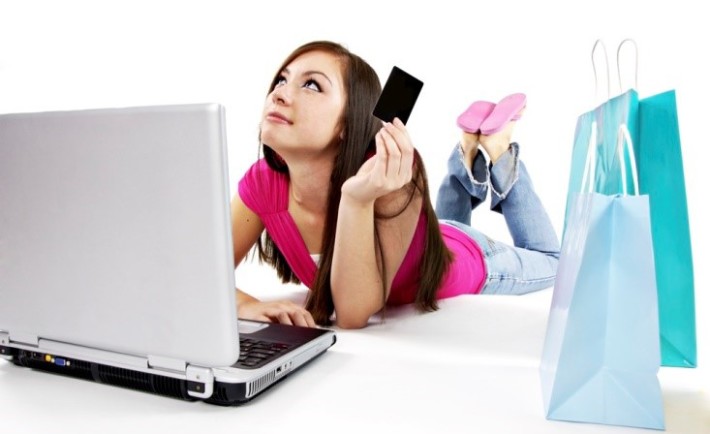 (Image credit: recommender.strands.com)
Despite the fact that online shopping in Singapore used to be viewed with distrust and misguided contempt – largely owing to the numerous scams that plagued the industry in its early days, Singapore's online shopping scene has certainly picked up significant pace in recent years. This is mostly due to the introduction of improved protection laws as well as the advent of quality web stores that aim to build up a good reputation for themselves. In fact, the online shopping industry in Singapore is thriving so remarkably well that established local web stores are earning up to several tens of thousands each month!  After all, given that shopping has often been dubbed the "national hobby" of Singapore, it is pretty evident that Singaporeans can't quite stay away from shopping – both physical and online.
Online shopping in Singapore has certainly evolved through the years. Most of us are well-acquainted with the dingy small-scale blogshops hosted on Blogspot or Livejournal that used to saturate the online shopping scene in Singapore a few years ago – more often than not, owned by pre-teens and teenagers seeking to make a quick buck – that pedalled run-of-the-mill slogan tees from the same few local suppliers.
Today, these amateurish blogshops are a rarer sight, having phased out gradually with time.
Instead, they have been replaced by an increasing number of quality web stores boasting of impressive photography and editing, user-friendly dot com domains, together with a heavy emphasis on customer service that makes for a more impressive online shopping experience. Successful blogshops of the past have also been pressured into ditching their blog hosts, and switching to proper well-designed websites, to provide a competitive set of functionality and convenience to customers.
That's not all. Apart from these Singaporean web stores, given the reach of globalisation and ever-low transport costs, it is now possible for us to purchase even from foreign international web stores from countries such as the USA, the UK, or Japan and China.
Truly, it can be said that online shopping in Singapore has changed so remarkably, that it bears little semblance to how it used to be eight years ago. Today, online shoppers are entirely spoiled for choice. With both domestic and international online stores to consider, as well as stores pumping out fresh collections weekly without fail, and with new products being launched every other day – surely it is easy for shoppers to be overwhelmed, and get lulled into the pace of the online shopping industry.
This is further compounded by rising prices of items sold online. The blogshops of old were favoured for their low prices in comparison to that of physical stores. However, this was made possible as such blogshops tended to be very small in scale, and there was little need to hire the extra hand. Also, the shops were hosted on free blogging platforms, and only basic photography and editing was necessary. Now, given the rapid expansion of online stores, as well as the demand for quality and sophistication, costs are undeniably rising – and together with it, prices as well.
As such, it presents a new truth –it is terrifyingly easy to overspend while shopping online today! Shoppers would find that while they might have been able to purchase say, five items from blogshops each month in the past, this ability has been drastically reduced in the present, since prices are so much higher than what they used to be.
Having said this, on days where you have an unbearable urge to splurge (because yes, the desire for instant gratification has been building up, and it's finally caught up with you), it would be absolutely wise to hunt down the best deals in town first before you begin to surrender your credit card numbers to online stores.
As such, you might find this guide to be of use! In this guide, I'll show you 4 amazing web stores or online platforms – both local, and international, where you can find great online shopping deals on such days where your clicker hand is just itching to spend, spend, spend.
Yes, you can still have both quantity AND quality – who ever said the two were mutually exclusive? All you need to know is where to hunt!
Megafash
Megafash, or formerly known as Chic Kiss Love, is an online curation that houses more than 180 brands and labels. Housing famous domestic brands such as The Closet Lover, or The Scarlet Room, Megafash terms itself "Asia's leading online marketplace", and it certainly lives up to its name, as it is pretty much a one-stop shop for terrific bargains on female apparel, as well as gifts and novelty delights.
Keep a look out for Megafash's weekend flash sales, in which prices of female apparel may be slashed to an affordable $15, or even below! Clothing from prominent web stores for $15 or less? Where else can you find such remarkable deals? I say, Megafash is definitely worth checking out!
If you have an eye for sleek new arrivals instead of sale items, Megafash's weekly Launchbox section is certainly worth a browse as well. Every Wednesday, new collections from brands such as the likes of The Closet Lover and The Stage Walk – all significantly well-known local web stores, are listed up on their weekly Launchbox sale, where 10% discounts are given for these fresh collections. With such discounts, new items can be bought for a lower price than that you would otherwise pay if bought directly from the brands' web stores themselves!
Carousell

Despite being a fresh start-up that was launched a mere two years ago, Carousell has achieved astounding success on the Singapore app stores. While it is commonly viewed as a platform for locals to peddle preloved items, it also doubly serves as a remarkable site on which to find amazing deals that cannot be found anywhere else.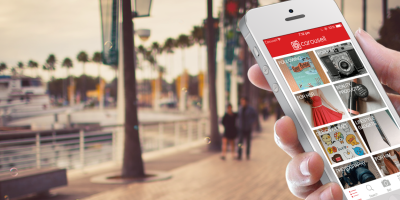 Carousell has brought online shopping to an entirely different level, by bringing in the virtual to the physical, as transactions can be done in the form of physical meet ups at public locations, in which buyers are able to check their products for defects and flaws, while sellers are able to receive instant payment in the form of cold, hard cash.
Prices on Carousell are more often than not, lower than actual retail prices. In fact, prices can be slashed down to as low as 80% off the original retail price of certain items. This is primarily because sellers typically list up items that they have grown out of, or find ill fitting, and are consequently more willing to part with them at a lower price, never mind that they might be making a huge loss.
Similar to an online flea market, it is easy for buyers to locate their desired items on Carousell with just a quick search. Buyers can then negotiate or haggle with sellers to come to a price settlement, often at a more affordable price. However, it would be incorrect to think of Carousell as any simple flea market. In fact, it offers a greater range of goods and products than mere flea markets can ever hope to host. On Carousell, it is possible to purchase anything ranging from apparel, to household appliances, vintage décor, and even swishy new cars!
While Carousell may prove a little overwhelming for newcomers – the sheer volume of great deals does make it a little difficult to sieve through listings, it is undeniably a worthy browse. With some effort, you'll definitely be able to hunt down a mind-blowing deal, without having to break the bank!
Taobao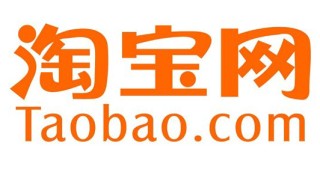 Certainly, this Chinese online mega market is no stranger to most. Often lauded for its sheer variety, and dirt cheap prices, Taobao has attained significant popularity in Singapore, where most turn to it for affordable apparel, DIY supplies, household appliances, and even cosplay attire!
As Taobao is a Chinese online marketplace, it is a given that most of the site is worded in Mandarin, and it can be difficult for shoppers who cannot read the language to navigate around the site. However, this is little cause for worry as a little Google Translate can certainly go a long way! Also, there are numerous third party agent service providers in Singapore who are more than eager to help potential shoppers place their orders (in exchange for an agent fee of course).
Alibaba Group, the company which owns Taobao, has since launched a Southeast Asian branch, which allows customers to purchase directly from independent sellers on Taobao, instead of the need to go through a third party agent in order to send in orders. This has certainly made it easier for shoppers to purchase their items more efficiently, and saved the need to incur additional agent fee costs.
Even though prices on Taobao are already exceedingly affordable, keep a look out for its 11.11 Singles' Day sales held on the 11th of November each year, where prices are slashed lower than they already are.
Qoo10
Qoo10 is yet another amazing site at which great deals can be acquired. Formerly known as Gmarket, it has achieved notable success in other Asian markets such as Korea and Japan. It has since expanded into Singapore, and has become much of a household hit.
Qoo10 retails a wide variety of goods, ranging from household devices, to phone accessories, as well as male and female apparel.
Since Qoo10 operates solely on the web, and it does not need to pay out rental as do other brick and mortar shops, items are priced very cheaply on sale. On top of sale prices, flash discounts are doled out regularly by independent sellers on Qoo10, so keep a look out for them!
Additionally, apart from essentials, Qoo10 also carries prominent international brands. In fact, you can purchase ever popular Kanken bags from discounted prices of $49, as well as Abercrombie and Fitch shirts from only $44! However, as a word of caution, it is always beneficial to read up on testimonials and reviews of individual sellers, as there have been complaints circulating online about customers receiving non-authentic goods. That being said, there are still genuinely affordable luxury items that Qoo10 carries which would otherwise retail for significantly more if purchased from physical fronts.
With its extensive catalogue of items, coupled with their intensely low prices, Qoo10 certainly makes for quite an enjoyable online shopping experience if you're on the prowl for well-priced deals.