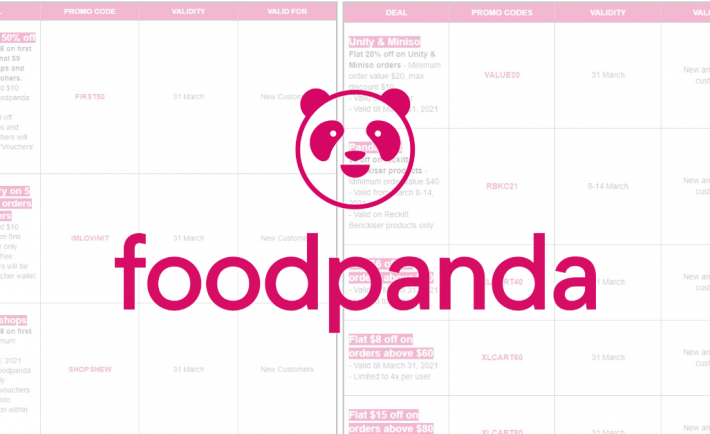 Save on your next foodpanda delivery orders
Ring in this festive month with foodpanda and save on your food or groceries orders.
There are 23 promo codes for use in the month of December 2021. Simply enter the promo codes in the app to save!
Check them out below:

Share these promo codes with your friends and loved ones!