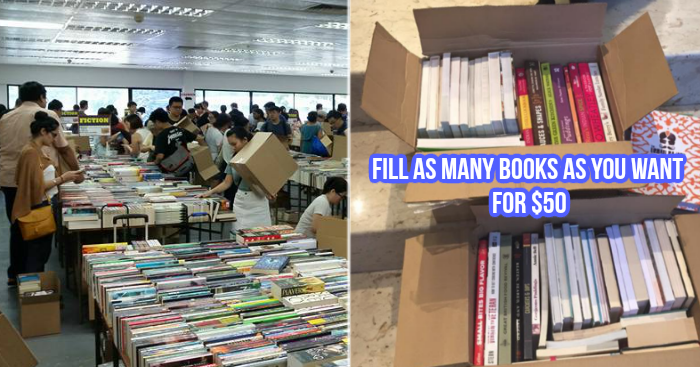 SG BOOK DEALS' BOOKS WAREHOUSE SALE IS BACK! (Including the all-you-can-fill Box Sale)!
There are brand new books with a wide variety of genres including Parenting, Craft & Hobbies, Health & Wellness, Cooking, Young Adult, Business, IT books and more.
More than 10,000 titles and over 500,000 books that you can choose from — with price starting from S$1!
Book lovers who plan to grab as many books as they want can go for their fill-all-you-can box sale for just $50!
Date: 8 – 16 Mar 2019
Time: Mon – Fri (9am to 4pm) | Sat – Sun (9am to 6pm)
Venue: No. 438 Ang Mo Kio Avenue 10, Industrial Park 1, Singapore 569619 (Pansing Building)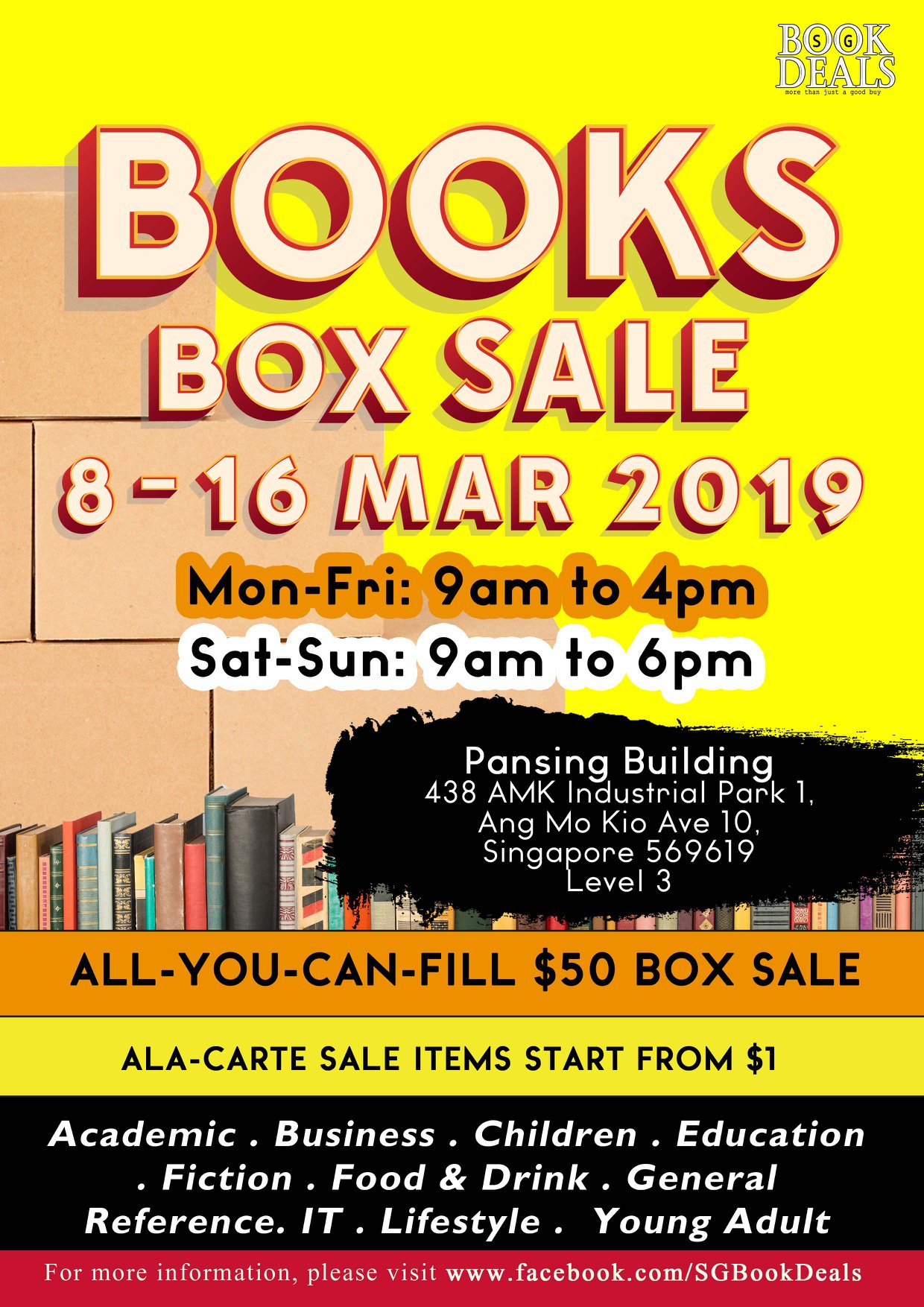 Some customer's reviews:
"220 children books for $150" -That's around $0.70/book!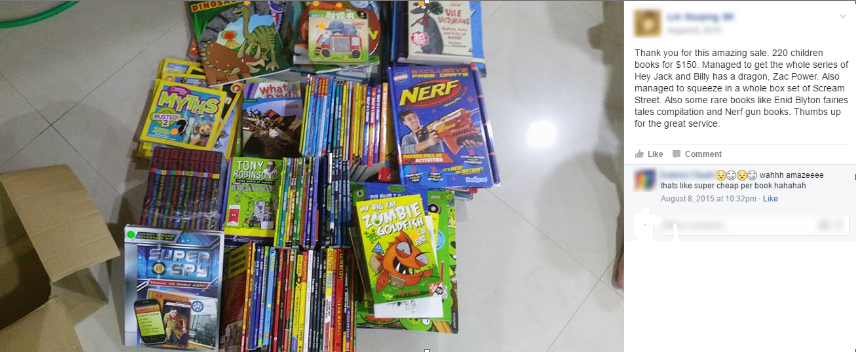 Last year sale: