The much anticipated Meiji Warehouse Sale is back!
If you don't know what this is, you have been missing out on the good stuffs.
The annual event run by Meiji Seika near the end of the calendar year  means you'd expect them to clear their stocks at a good price. There'd be a variety of Meiji products on sale including everyone's favourite Hello Panda Biscuits, Yan Yan Biscuit Sticks, crackers, chocolates, candies and diary products.
It's a good time to stock up when they are going at a bargain!
Date: 16 & 17 November 2018
Time: 10am to 5pm
Address: Meiji Seika (S) Pte Ltd, 36 Quality Road, Jurong Town, Singapore 618806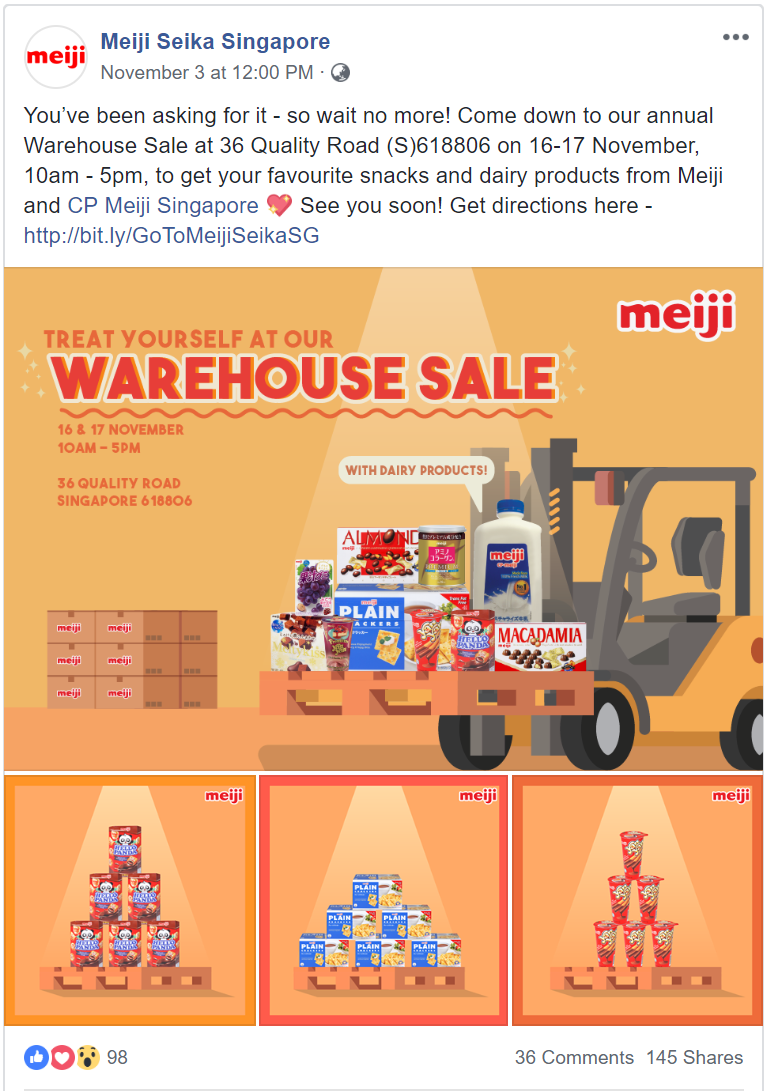 Past warehouse sales:
Share this news with your friends and loved ones!