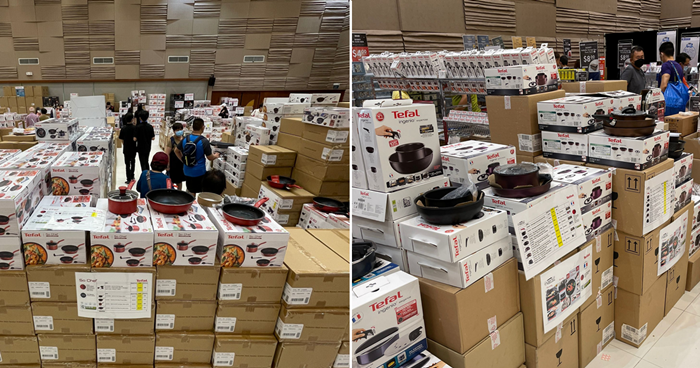 Get ready for the biggest sale event of the year! The 7th TEFAL Warehouse Sale is here, and it's time to rejoice and celebrate as the organisers bring you mind-blowing discounts on Tefal products. From cookware to home appliances, this sale is guaranteed to leave you amazed and your wallet happy.
Mark your calendars for the 2nd to the 4th of June 2023, as these three action-packed days will be filled with massive discounts and unbeatable prices. The sale will be open from 10 am to 8 pm, giving you ample time to explore the wide range of discounted products.
Wondering where all the excitement will take place? Head over to The Grassroots' Club, located at 190 Ang Mo Kio Avenue 8, Singapore 568046. With a convenient location and ample parking in the vicinity, you can shop to your heart's content without any worries.
Now, let's talk about the real reason you're here – the discounts! Brace yourself for some truly jaw-dropping deals. Cookware starts at an unbelievable price of just $15, allowing you to upgrade your kitchen essentials without breaking the bank. Whether you're an aspiring chef or a seasoned home cook, Tefal's high-quality cookware will revolutionize your culinary experience.
But the savings don't stop there. If you've been dreaming of a new oven to bake mouthwatering delights, now is the time to make it a reality. With prices starting at $50, you can indulge your passion for baking without burning a hole in your pocket. These deals are truly sizzling hot!
Tea lovers, rejoice! Tefal's kettles are available starting from $35, adding a touch of elegance and convenience to your tea-making routine. And for all the rice enthusiasts out there, rice cookers are on sale from $50, allowing you to achieve perfectly cooked grains with ease.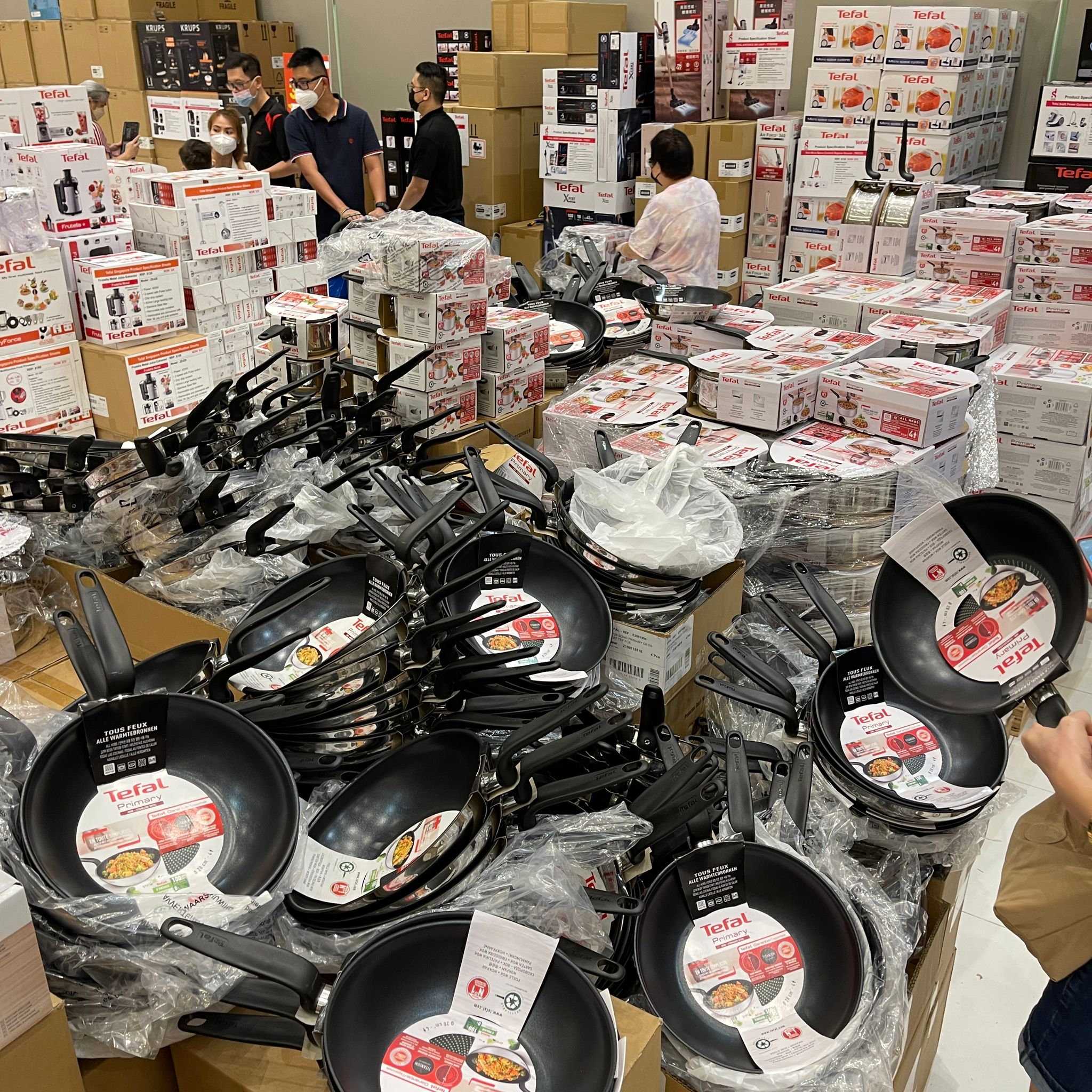 Now, here's the cherry on top of this already delicious cake. If you spend over $200 during the TEFAL Warehouse Sale, you'll unlock the exclusive Purchase with Purchase (PWP) offer. This means you can grab additional products starting at just $20! It's a fantastic opportunity to expand your Tefal collection and save even more.
Spread the word, because this sale is too good to keep to yourself. Tell your friends and family about the TEFAL Warehouse Sale and let them experience the thrill of massive discounts too. After all, great deals are meant to be shared.
We understand that such an exciting event can attract a large crowd, so we kindly ask for your patience as our dedicated team strives to serve everyone. Rest assured, we've taken all necessary measures to ensure a smooth shopping experience for everyone.
Don't miss out on this epic sale! The 7th TEFAL Warehouse Sale is your chance to score top-quality Tefal products at unbelievable prices. Join us at The Grassroots' Club from the 2nd to the 4th of June 2023, and prepare to be blown away by the savings.
The clock is ticking, so mark your calendars, tell your friends, and get ready for a shopping experience like no other. We can't wait to see you at the TEFAL Warehouse Sale. Get ready to shop 'til you drop!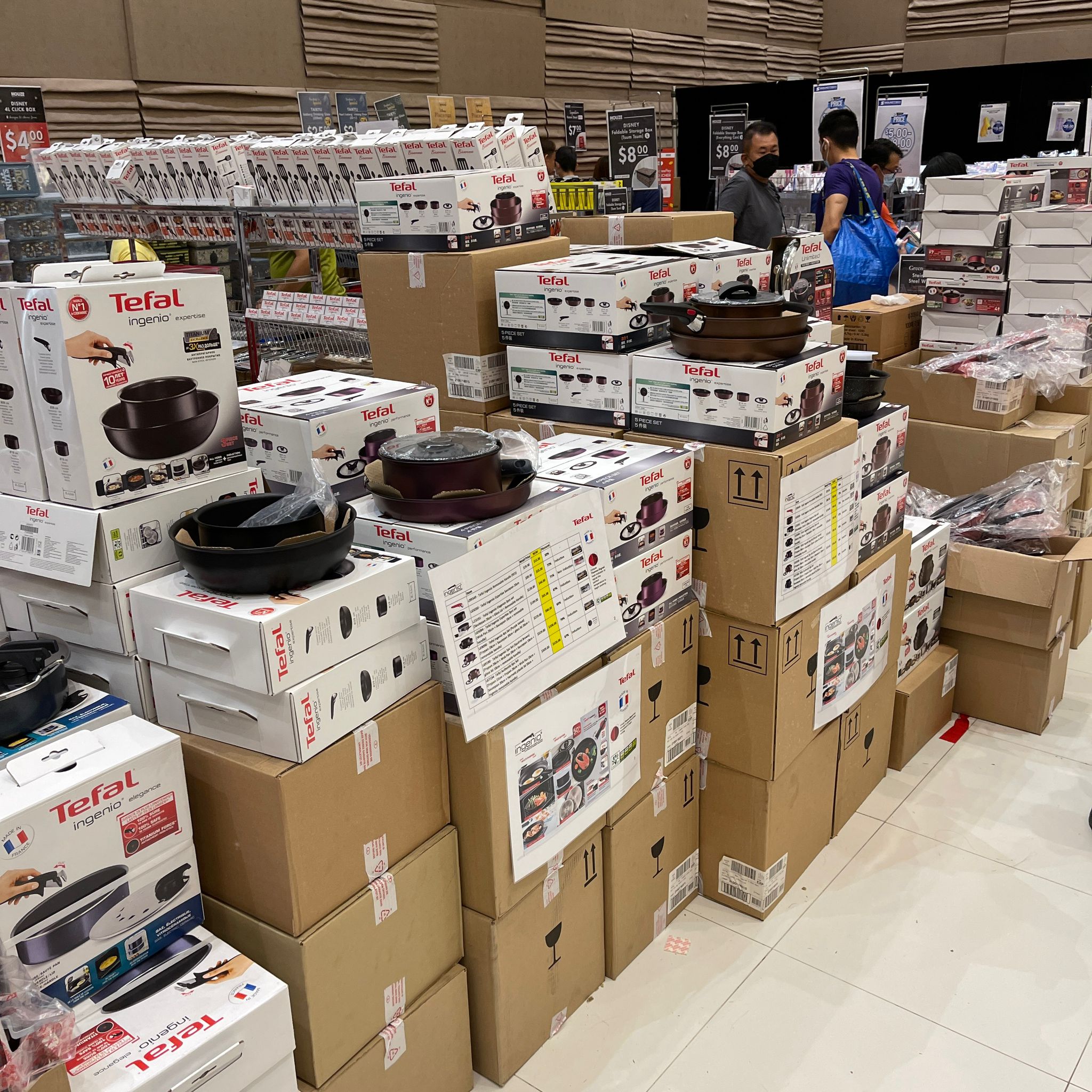 ---
Mark your calendars: 2 – 4 June 2023, from 10 am to 8 pm.
Location: The Grassroots' Club, located at 190 Ang Mo Kio Avenue 8, Singapore 568046.