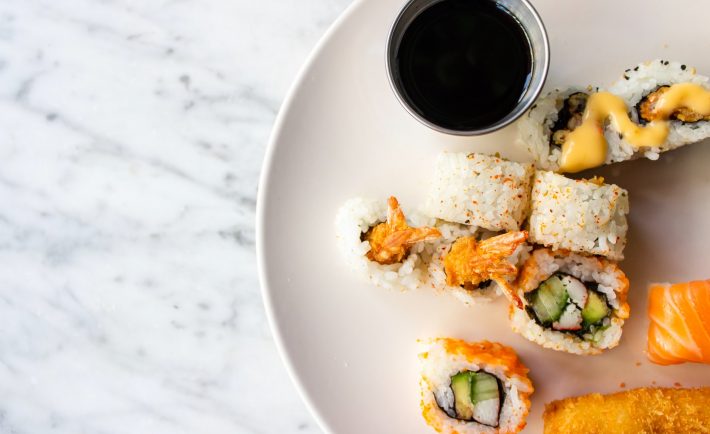 As one of my parents reach the ripe age of 50, we have planned a special celebration that will gather all our loved ones. Enter COVID-19! The pandemic has halted several gatherings such as graduations, weddings, and funerals. With that being said, my parent's birthday is no exemption.
We need to be creative as it will happen in two weeks time. Thankfully, there are several local businesses that host their delivery services through various apps such as foodpanda and GrabFood. Foodpanda is helping business owners by speeding up the on-boarding process and by offsetting related fees.
GrabFood has signed up hundreds of F&B businesses to its food and goods delivery platforms over the past month. Moreover, they help small local businesses by creating the "Local Heroes" icon. This will increase the visibility of highly-rated small businesses.
If you are not part of these apps, you may consider the following food websites that offer delivery services islandwide.
#1: SHO YAKITORI
Website: click here
Satisfy your Japanese food cravings by placing an order at Sho Yakitori through their Whatsapp number: +6596409321. Sho Yakitori specializes in Unagi (eel), Hitsumabushi, Yakitori, and Sushi. They offer bento sets and sides too. Surely, my sister will will place many orders of Japanese food during the circuit breaker period.
#2: NAGA IMO
Website: click here
Another Japanese restaurant that flourishes through its delivery services is Naga Imo. Naga Imo is originally located at Club Street. It serves a wide variety of Japanese dishes, which you can get by contacting them at 9638 8182 or 8595 5111. Orders above S$60 are free of charge.
#3: SOCIAL PLACE
Website: click here
Best known for serving contemporary Chinese cuisine and dim sum, Social Place is a restaurant hailing from Hong Kong. From now until May 4, Social Place is offering takeaway and delivery services with a minimum order of S$50. This comes along the S$7 delivery fee. For orders of S$100 and above, delivery fees will be waived.
Delivery hours span from 11:30 am to 8:30 pm daily. You may order through the website.
#4: MENYA KOKORO
Website: click here
Sorry for flooding you with Japanese restaurants, but Menya Kokoro is worth mentioning. It specializes in mazesoba. Mazesoba is a type of dry, mixed noodles. It is currently doing deliveries in the Tanjong Pagar area with a minimum order of S$25 and no delivery charge.
Delivery hours span from 11:00 am to 8:45 pm daily. Order by contacting
+65 6443 1727 or +65 9392 2466.
#5: 928 YISHUN LAKSA
928 Yishun Laksa is a hawker stall in Yishun that sells delicious laksa. Delivery services spanning from 10:30 am to 6:30 pm from Monday to Saturday are currently exclusive to Yishun and Khatib. The delivery fee is S$5.
The laksa's friendly prices come in two sizes:
Small: S$3.00
Big: S$3.50
You can add ingredients at S$0.50 extra or cockles for S$1 more. To order, contact Glen on WhatsApp at 9278 8282 and complete the payment via PayNow or PayLah.