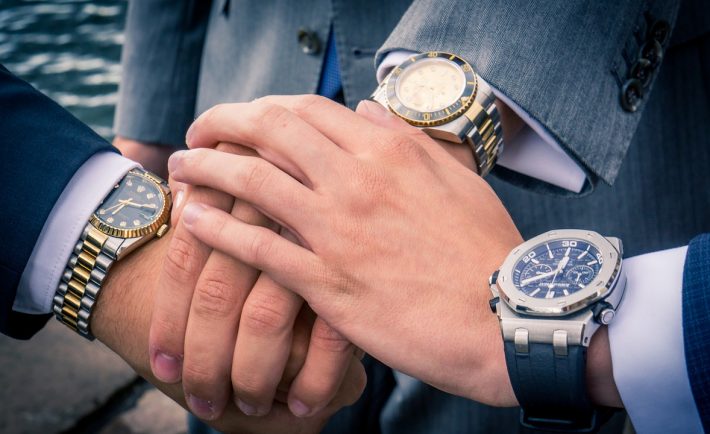 One expensive hobbies that many Singaporeans partake in is collecting luxury watches. Due to the changing times, counterfeit or fake watches are becoming harder to spot. Collectors need to be very careful.
Consider these warning signs before purchasing a new watch:
#1: DOES IT HAVE A DOCUMENTATION?
Similar to purchasing an appliance, you must ensure that it comes with a warranty and an authenticity certificate (i.e., with a serial number). If you are acquiring it from a private collector, research the history of its ownership. Nonetheless, your safest bet is to buy the watch directly from the brand's authorized store.
#2: DOES IT HAVE SPELLING ERRORS?
As obvious as this might sound, some fake items have spelling errors. Words such as "Professional" on Omega watches are commonly spelled with a single "s". That is a red flag right there! Be wary of low quality pictures where the spelling is ambiguous too.
#3: IS IT TOO LIGHT?
Counterfeit watches are typically lighter than the original watches due to the cheaper materials used in its production. For instance, authentic gold Rolex watches are heavier than the fake ones. The weight of real gold is greater than the base metal used in the fakes.
#4: IS IT TOO LOUD?
Did you know that you can tell the movement of a watch based on its sound? Most fine quality watches have extremely smooth mechanisms, which means that these are engineered to function at an exceedingly low volume. You should not be able to hear a ticking sound unless the watch is put closer to your ear.
#5: DOES IT HAVE THE RIGHT ENGRAVING?
Some luxury brands use distinct engravings to make their products difficult to copy. Rolex uses laser-etched crowns in their sapphire crystals. While, Omega engraves a symbol in the case-back of its watches. Keep a vigilant eye on these specific markers.
It is better to be safe than sorry! Equip yourself with these tips or ask a professional for quality assessment.