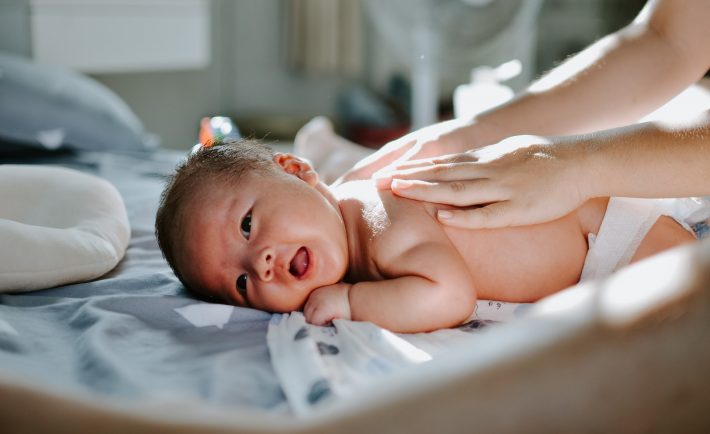 What's one of the biggest daily costs of new parents? Diapers. When it comes to infant care, diapers are non-negotiable! Diapers will play a vital part in your baby's life until the time when your baby experiences potty training. Your newborn will constantly need diaper changes and stocking up on diapers before your baby arrives saves you time and effort.
For parents, getting the best diapers for your baby burns a hole in your pocket. What if we tell you that there are hacks to save money on diapers in Singapore? This article comes with practical and simple tips to support your infant care. Let's get started!
#1: BUY DIAPERS IN BULK
If you have multiple children in diapers at the same time, it can be costly to maintain a household stocked with diapers. A way to save money is to buy diapers in bulk. Buying in bulk usually saves you money on the "per diaper cost".
You can order bulk purchases online or purchase them at groceries such as Jin Tai Mart. Jin Tai Mart proudly offers cheap diapers and cheap milk powders islandwide.
#2: STICK TO YOUR GO-TO TRUSTED BRANDS
Varied brands can have different effects on your babies. After trying a few brands, see what fits your baby best. Which brands keep your baby dry, rash-free, and clean throughout the day? Stick to these trusted brands to have a bit more flexibility when it comes to sales, while keeping your baby's safety a priority.
#3: CONSIDER SWITCHING TO CLOTH DIAPERS
Cloth diapers are long-term investments, which are recyclable and adjustable to the size of your baby. Using cloth diapers is not for everyone, but if you are keen on trying it out, it can maximize your savings.
The catch is that you will have to spend a bit more upfront to stock your cloth diaper supply. After completing your initial purchase, you will only spend on detergent. Cloth diapers retail for as low as S$0.75 in Shopee.
#4: WATCH OUT FOR COUPONS
Couponing can help you save money when diaper shopping. If you are buying online, search for both the brand the store coupon codes. Online retailers such as Lazada, Shopee, and Qoo10 often come up with special deals for its shoppers. Watch out for this!
#5: WAIT FOR SALES
If you are hesitant to invest in bulk purchasing because of its seemingly high price tag, you may want to wait for sales. Firstly, sign-up for email notifications from your trusted diaper brands to stay alerted when they have a promotion. Secondly, you can check out online retailers or physical stores for seasonal promotions such as the Mother's Day event.
#6: TAKE ADVANTAGE OF FREE BABY SAMPLES
Many well-known brands such as MamyPoko, Huggies, and Merries offer FREE diaper samples to their customers. Take advantage of these samples!
You can get free MamyPoko diaper samples and be part of the Poko-Chan Point Program to reap the member's benefits. For Huggies, you can get a free diaper sample by joining their Huggies® Club. Lastly, you can request a free Merries Tape diaper or join their rewards program through their website.
#7: JOIN THE REWARDS PROGRAMS
Joining rewards programs like the ones mentioned above can help you gain purchase points and other exclusive benefits. This works out particularly well if you find your baby does better with a specific diaper brand than others.
Baby diapers eat a huge chunk of your budget during your little one's early years. Even a few cents of savings per diaper will add up to quite a lot in the long run! We hope that this article helps.