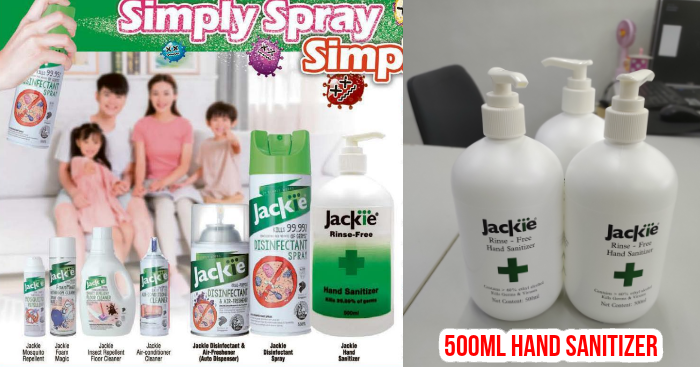 If you still can't get your hands on disinfectants and hand sanitizers, check this out.
ADIWARNA Industries Pte Ltd, a leading manufacturer of environmentally safe aerosol products, is selling a range of disinfectant products at their warehouse located at Tampines Industrial Park.
Customers can grab bottles of their in-house brand Jackie's hand sanitizers and disinfectant sprays from 7 February that is advertised to kill 99.999% of germs.
Editor's note: When we visited them today on 7 February, there were still stocks around 11am. Note that they currently only have stocks for hand sanitizers that contains >60% ethyl alcohol. We were informed that a stronger version with min. 70% ethyl alcohol and disinfectant sprays will only come in next week.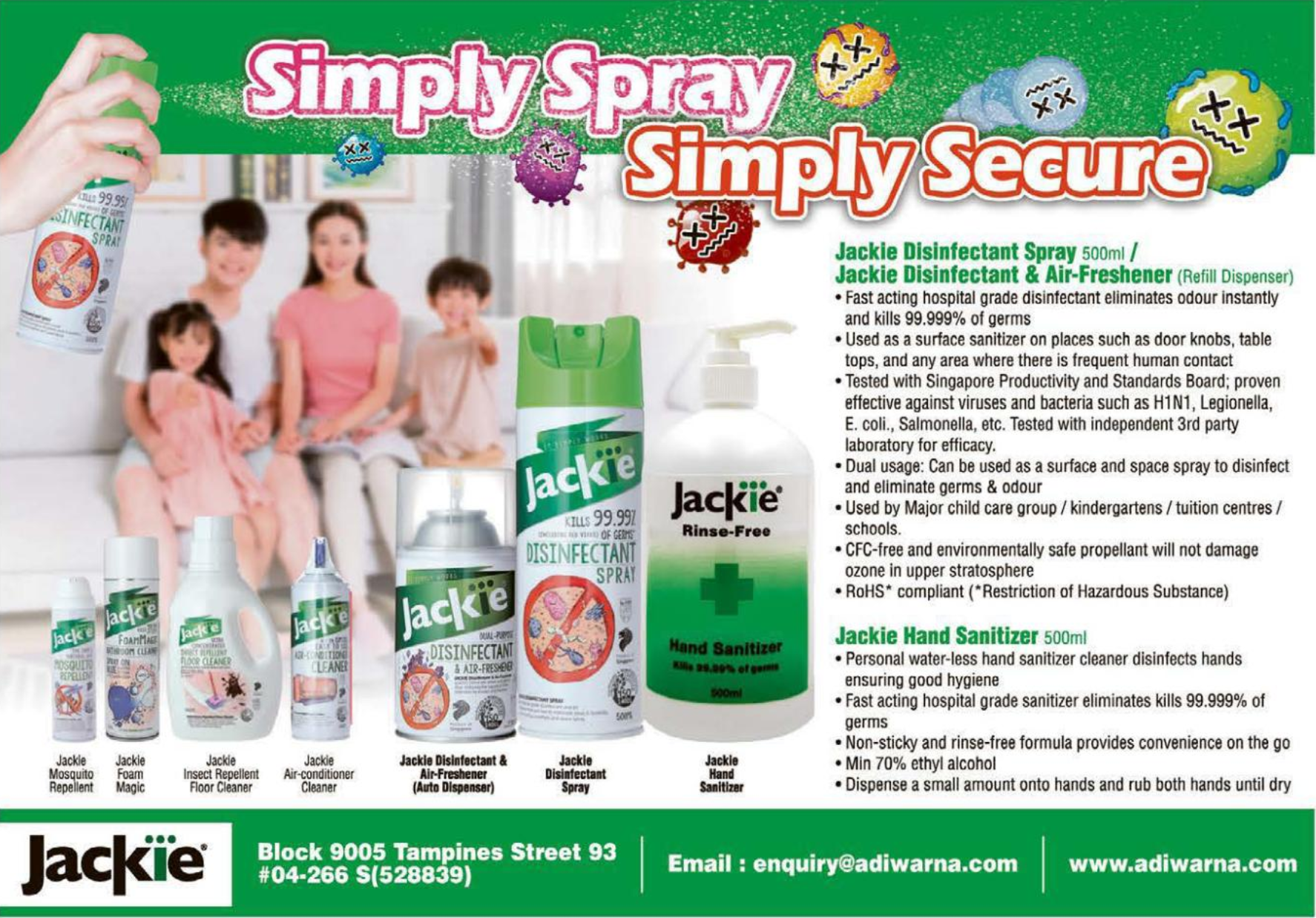 Each bottle retails for $19.95 including GST.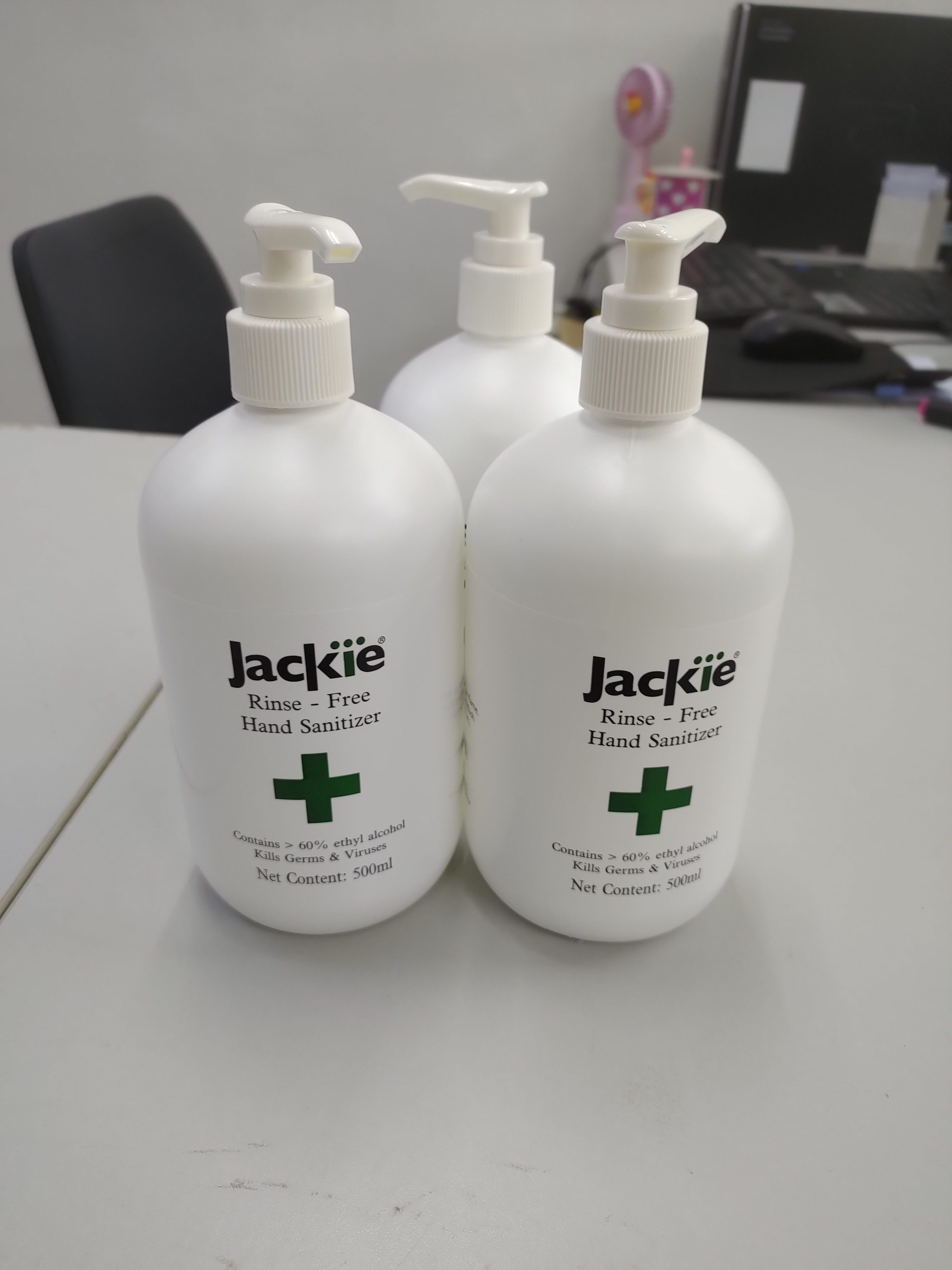 Address: Block 9005 Tampines Street 93 #04-266 Singapore 528839
Email: [email protected]
www.adiwarna.com