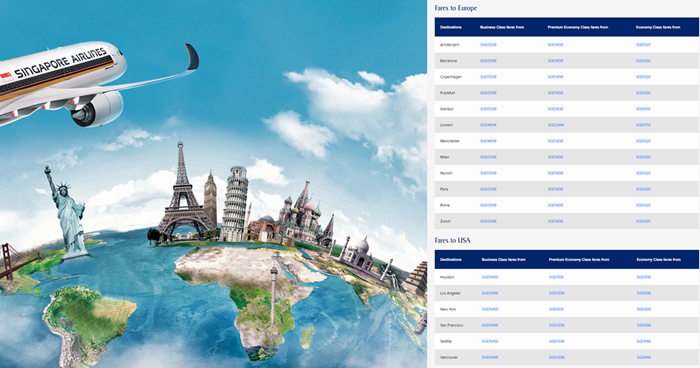 Enjoy Quarantine-free travel with Singapore Airlines
If you're fully vaccinated, you can travel to several exciting destinations without having to quarantine upon entry and on your return to Singapore.
Fully vaccinated travellers can enjoy round-trip quarantine-free access between Singapore and the following countries: Australia, Cambodia, Canada, Denmark, France, Germany, India, Indonesia, Italy, Malaysia, the Maldives, the Netherlands, Philippines, South Korea, Spain, Sri Lanka, Switzerland, Thailand, Turkey, the United Arab Emirates, the United Kingdom, the United States, and Vietnam.
Fully vaccinated travellers from all countries, and travelling on any SIA or Scoot flight, may enter Singapore quarantine-free without any on-arrival test due to relaxed border measures. Only a pre-departure test, and prevailing visa requirements will apply.
Customers with tickets issued on or before 31 May 2022 can also enjoy complimentary rebooking. With the ability to adjust your plans along the way to best suit your travel needs, you can set your mind at ease when you choose to fly with Singapore Airlines. All rebooking fees will be waived but fare differences may apply.
Book your flight now and enjoy great fares. Singapore Airlines look forward to seeing you in the air again.
Last updated 1 April 2022, 08:30 hrs (GMT +8)
Sale period: 31 March to 13 April 2022
Outbound travel period: Selected periods between now and 30 November 2022
Click here to be redirected to the Singapore Airlines's website to book now.