Embark on new adventures in 2023
Start planning your 2023 holidays and book your flight with Singapore Airlines today. With their marvellous fare deals and travel promotions, there has never been a more convenient time!
Whether you are looking for an island escapade, a scenic treat or a new city to traverse, let Singapore Airlines take you there.
Travel more with the special fares below. Book by 16 February 2023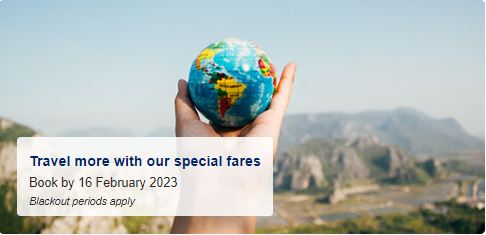 Special Fares to Hong Kong
Fares to Australia and America
Fares to Asia
Fares to Europe
Who'd you travel with? Share these promo fares with your friends and loved ones!