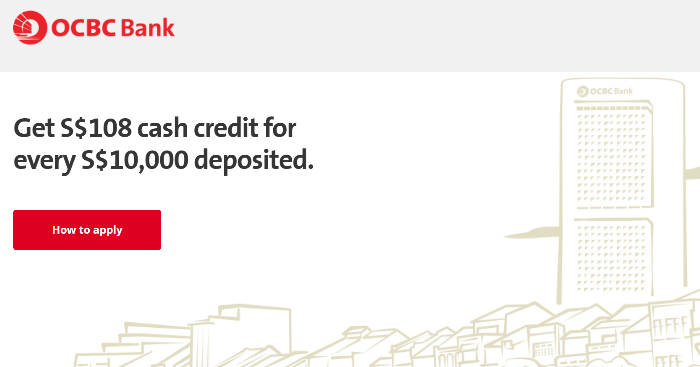 Save and get $108 cash credit for every S$10,000 in fresh funds deposited.
Simply deposit fresh funds into a Passbook or Statement Savings Account. Funds will have to be maintained for 8 months to qualify.
Head down to any OCBC branch to enjoy this promotion. Offer ends 30 June 2019, or while stocks last.
Terms and Conditions apply.
For more information, click here.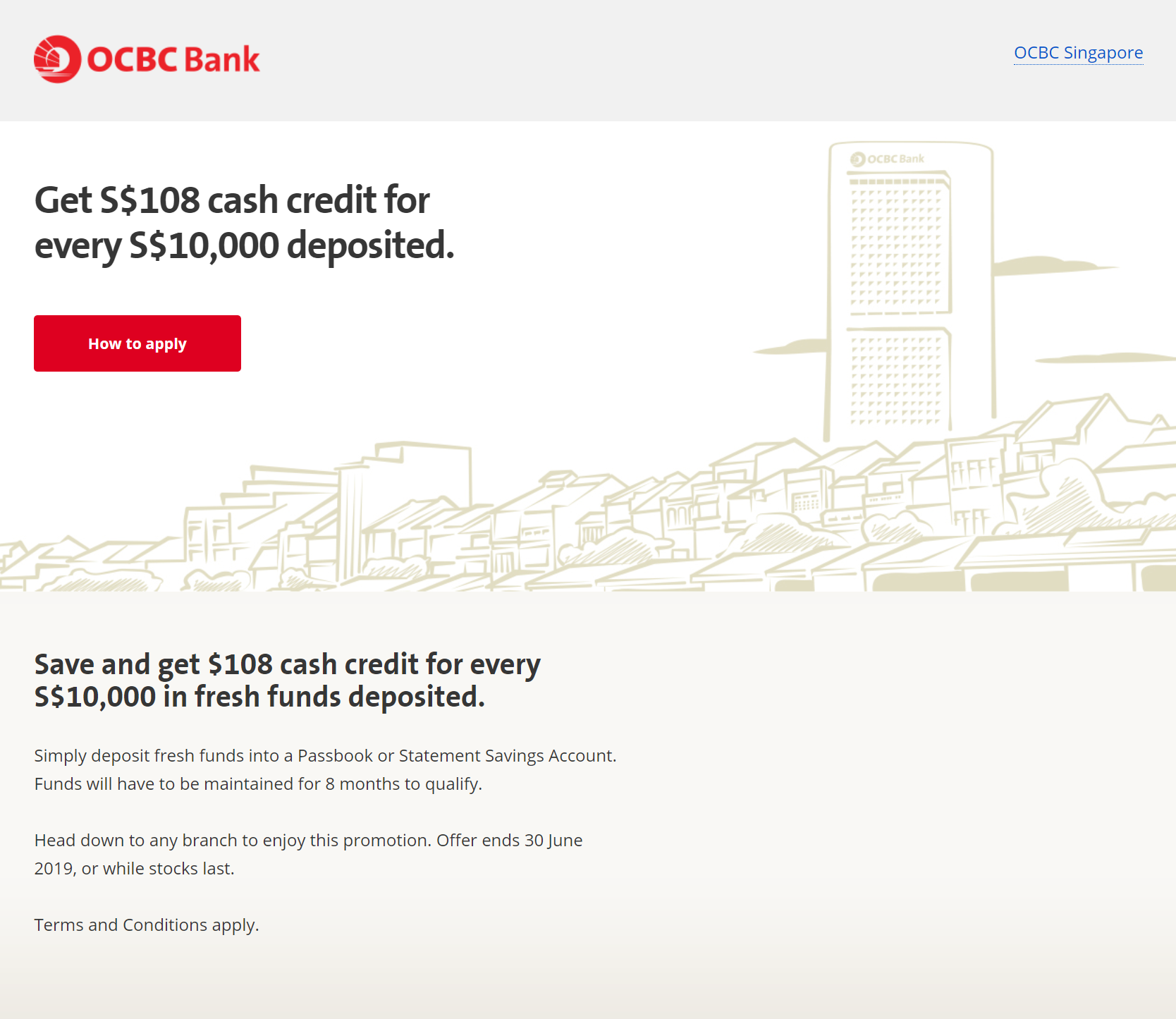 Screengrab from OCBC page
What you need to know
Interest Rates

Eligibility
Singaporeans, Singapore PRs and foreigners age 16 and above
Min. initial deposit S$1,000
Account Related Fees & Charges
Service charge: S$2 if average daily balance for the month falls below S$1,000
Account closure fee: S$30 if account is closed within 6 months from opening date
GIRO fee: S$10 for each failed GIRO payment
Excess fee: 4.75% p.a. + Prime on the excess amount
Passbook replacement (standard red OCBC passbook): S$15 per book
How to apply
Head to any OCBC Bank branch to enjoy this promotion