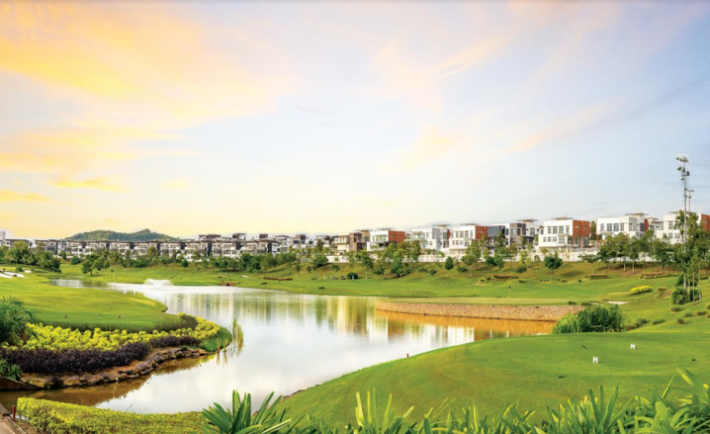 The Award-winning Horizon Hills is an artistic composition of architectural design, natural greenscapes and community living, making it the first of its kind lifestyle development in Johor.
A home designed to embrace your lifestyle set against a backdrop of undulating terrain in a resort like ambience, enveloped by the rejuvenating freshness of nature. Truly a dream to behold for those who choose to make their homes in Horizon Hills. The 1228- acre residential paradise jointly developed by Gamuda Land and UEM Sunrise comprises of 11 secured precincts, each featuring designer-homes for contemporary living and sharing its picturesque setting with an award-winning international championship 18-hole par 72 golf courses.
In one with nature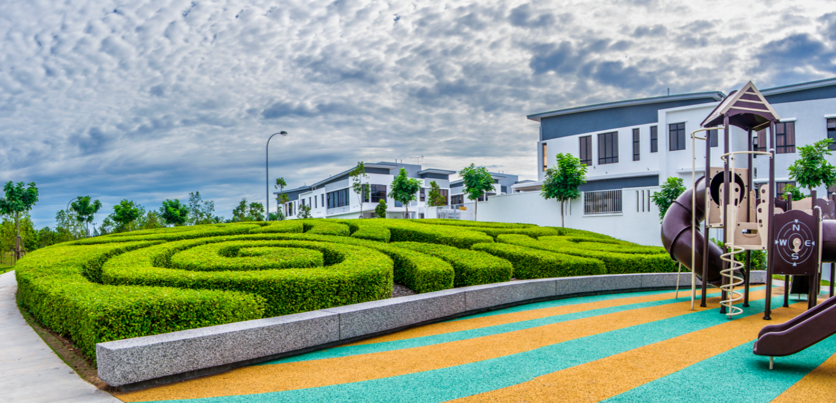 Living in Horizon Hills is about harnessing the fullness of nature. The estate is home to 150 acres of themed park and gardens and homes that leverage on the topography of the land to create a green and tranquil ambience. From stately bungalows to semi-Ds, to cluster and links as wells condominiums and villas, there is a home to suit every lifestyle in Horizon Hills. The latest offerings in this green township are 2-storey link houses in the Green Precinct as well 2 and 3 storey semi-Ds in the Cove precinct, targeted for completion in 24 months. Both home designs feature a contemporary design and natural lighting. The link homes are of a cube design while the semi-Ds enjoy additional air ventilation features.
The mesmerising beauty of Horizon Hills lies in the exacting manner in which contours of the estate has been curated to allow the hills' lush foliage, weaving waterways and soft slopes to remain undisturbed in their natural state. It offers an idyllic setting where listening to the land is a natural part of living in harmony with the environment. The Horizon Hills masterplan boasts of at least 45% of its selected areas of secondary forest being retained as a green lung with water from natural streams and lake channelled to it for a cooler atmosphere. Their natural filtration system of lakes and ponds and preservation of flora and fauna through open spaces and thematic gardens are all directed at minimising the township's carbon footprint. The natural ambience enjoyed by residents has encouraged a communal effort in practising eco awareness and sustainable living.
Promoting community closeness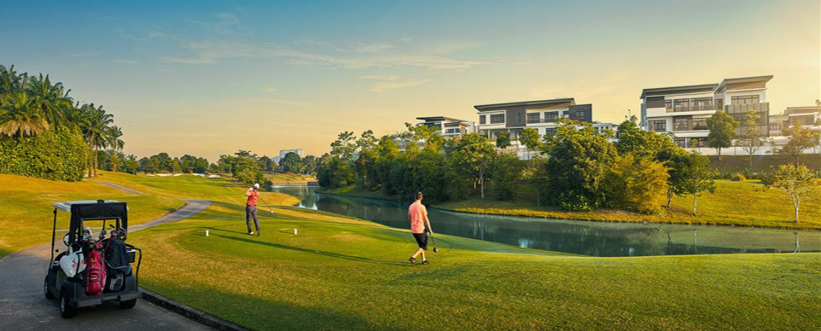 The Horizon Hills town square pulsates with the energy of people brought together to create laughter and lasting memories. Placemaking events that help bond the community such as festive celebrations and fun activities take centre stage in this township with residents of over 40 nationalities. It is a town where community living is a way of live and everyone is made to feel as important as the next. Other friendly facilities that positions Horizon Hills as a township with a difference are its pockets of green spaces and a cycling path that encourage outdoor activities for elderly, children and even the physically challenged. Homes, public buildings and recreational zones such as the Clubhouse are designed to be friendly to all. Facilities and amenities in Horizon Hills that contribute to greater community interaction are best described as world class. An international standard 18-hole par 72 golf course that is visually spectacular, crafted by Australia's most acclaimed golf course designer, Ross Watson presents itself as the perfect playground for golf enthusiasts. Overlooking the course is the equally enchanting 145,000 sq ft clubhouse designed by the renowned Ernesto Bedmar, a hub for recreational and dining activities for residents and their guests.
Second to none in security and connectivity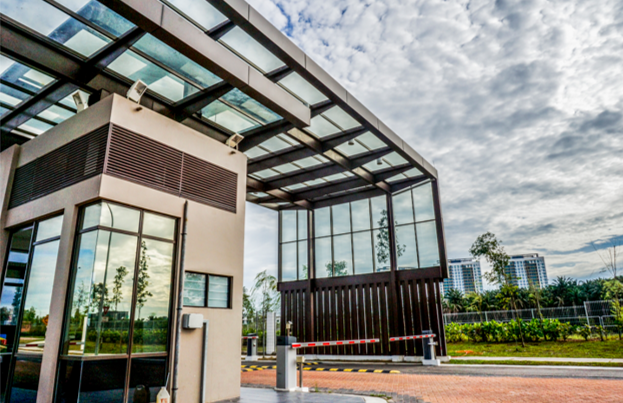 Residents safety is a top consideration in this gated and guarded township which is facilitated by the Crime Prevention Through Environmental Design (CPTED) Concept. A 3-Tier security system consisting amongst other features perimeter fencing, central monitoring, guard tour patrolling, gate access and panic button are part of this sophisticated security network. Complementing the dream lifestyle Horizon Hills offers, a perfectly connected location. Regarded as one of the best golf course residential properties in Johor Bahru. Horizon Hills takes full advantage of its incomparable location being set in the booming Iskandar Malaysia and just a mere 30 minutes' drive to Singapore. Horizon Hills is the perfect south side retreat for locals and expats alike who seek homes in an exquisite hideaway.  Situated at the heart of Iskandar Puteri places Horizon Hills in direct access to Johor's major education, health, shopping, transportation and recreational amenities. The township provides 5 easy accesses and enjoys hassle-free connectivity via the state's 5 major highways.
A collaborative effort by two property giants
Gamuda Land and UEM Sunrise are stalwarts of the Malaysian property industry. Renowned developers of award winning townships, both property giants have made a name for themselves with their excellent craftsmanship of architectural masterpieces – townships that feature the foremost in town planning, residential design and environmental conservation. Horizon Hills is a testament of the joint effort of these two unrivalled giants of the industry.
For more information, please visit our website at gamudaland.com.my/horizonhills or contact our Property Galleria at +607-232 3433