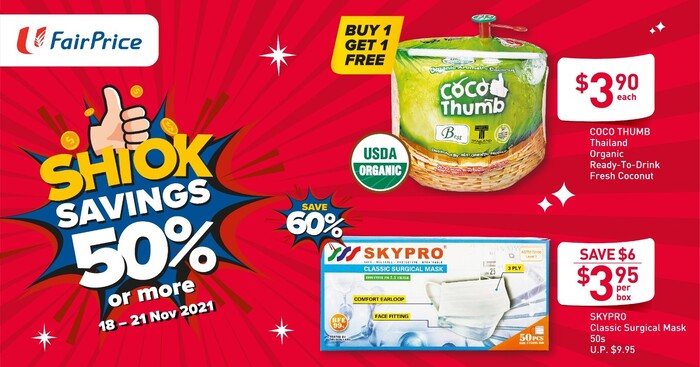 Blow your mind with NTUC Fairprice's SHIOK Deals of the week! From 18 to 21 Nov, enjoy discounts of up to 60% at more than 100 selected FairPrice Stores. With the deals so easily accessible, don't miss out!
Running low on your mask supply? Mask up and stay safe with SKYPRO Classic Surgical Mask 50s, at only $3.95 per box, 60% OFF!
The weather is unpredictable, it might be raining at one moment and blazing hot the next. Cool yourself with 1-for-1 COCO THUMB Thailand Organic Fresh Coconut drink to keep the heat at bay!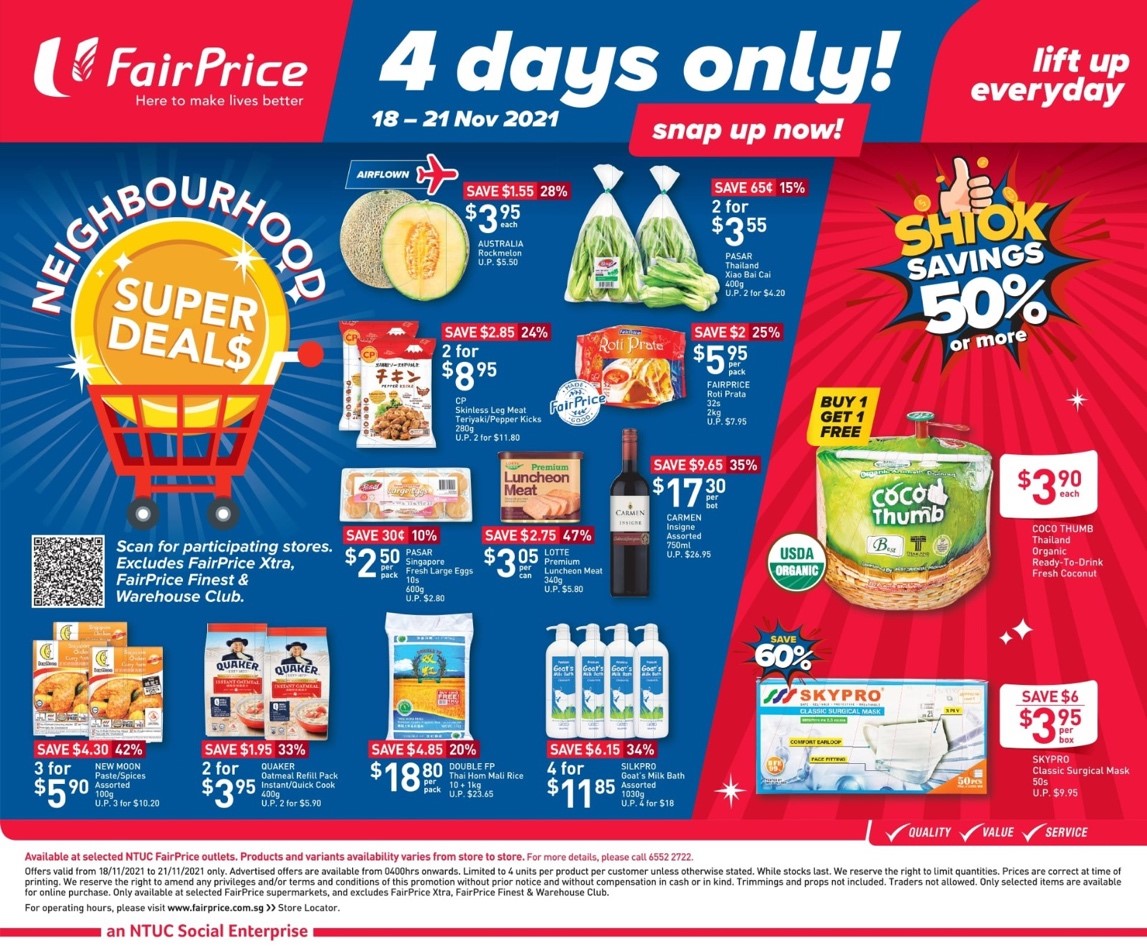 Other super deals up to 47% OFF await you instore. From meat to daily products, Fairprice has got you covered:
Lotte Premium Luncheon Meat ($3.05, 47% Off)
New Moon Paste/Spices Assorted (3 for $5.90, 42% Off)
Carmen Insigne Assorted ($17.30, 35% Off)
Silkpro Goat's Milk Bath Assorted ($11.85, 34% Off)
And many many more!
Sounds good? Grab yours now at the FairPrice outlet near you, while stocks last!