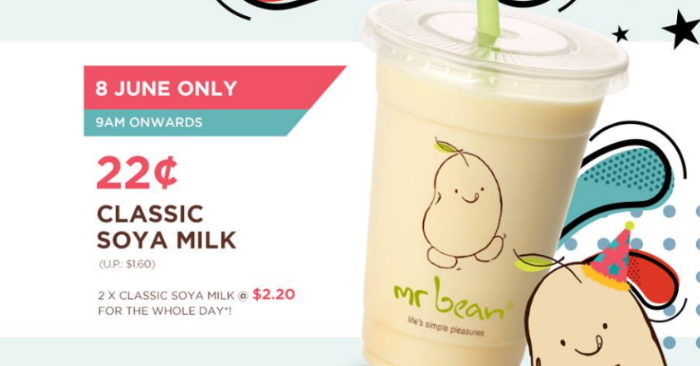 Celebrate 22 years of goodness in 22 days! 欢庆周年活动开跑咯!
ENJOY Mr Bean's Classic Soya Milk ONLY AT 22 cents*! It' a 1-DAY SPECIAL, don't miss it!
Wish you have slurped down the goodness of our Classic Soya Milk? Grab 2 x Classic Soya Milk at $2.20 if you missed the promotion (after 220 cups per store are sold out)
*Promotion valid only on 8 June 2017.
*Limited up to 220 cups of Classic Soya Milk per store.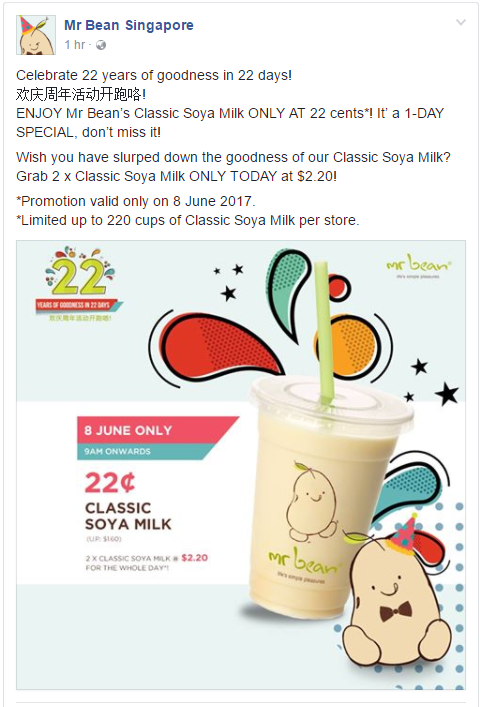 Find the nearest Mr Bean's store here.
Share this news with your friends and loved ones!