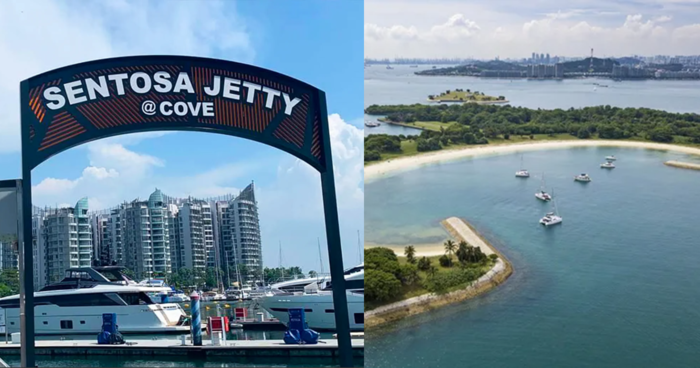 Who say you need to travel abroad  for a beach vacay? 
You can now travel direct from Sentosa to Lazarus Island with the new direct ferry services that is now operating at Sentosa Cove Village. Previously visitors to the Southern Islands has to take the ferry services from Marina South Pier or charter a private yacht to get to the island.
Starting 23 October, the new route will take you from Sentosa Cove Jetty to Seringat Jetty located at Lazarus Island via a 15 minute boat ride. Once you are at the island, you can look forward to enjoy a clean, white and sandy beach at the C-shaped lagoon. From there, you can also explore St. John's Island by crossing the link bridge by foot which will take you roughly 10 minutes.
Bookings are now open via the Marina South Ferries's website here.
Adult Round Trip: $18.00
Child Round Trip: $15.00
Family Package (2 Adults + 2 Children): $60.00
Ferry Schedule:
According to Marina South Ferries, pets, prams and bicycles are allowed onboard the ferry at no extra cost. They will be stowed in the outdoor deck area.
Want to find out what you can do at the islands? Check out this handy guide by Klook.
Start planning for your weekend escape now.