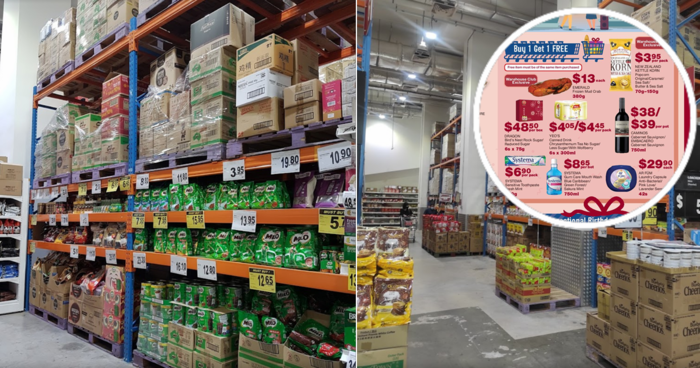 Have you always wanted to shop at Warehouse Club (WHC) but haven't gotten the chance to do so because you're not a member? Great news for all because it's WHC's 7th birthday, and they want to celebrate it with you! From 29 September to 26 October, shop big at WHC without membership. If you like what you see, simply spend a minimum of $80 in-store and be awarded a FREE one-year WHC membership with no strings attached.
Without further ado, let's take a look at some great deals, including 1-for-1 items, mega savers, gifts with purchase, and birthday specials!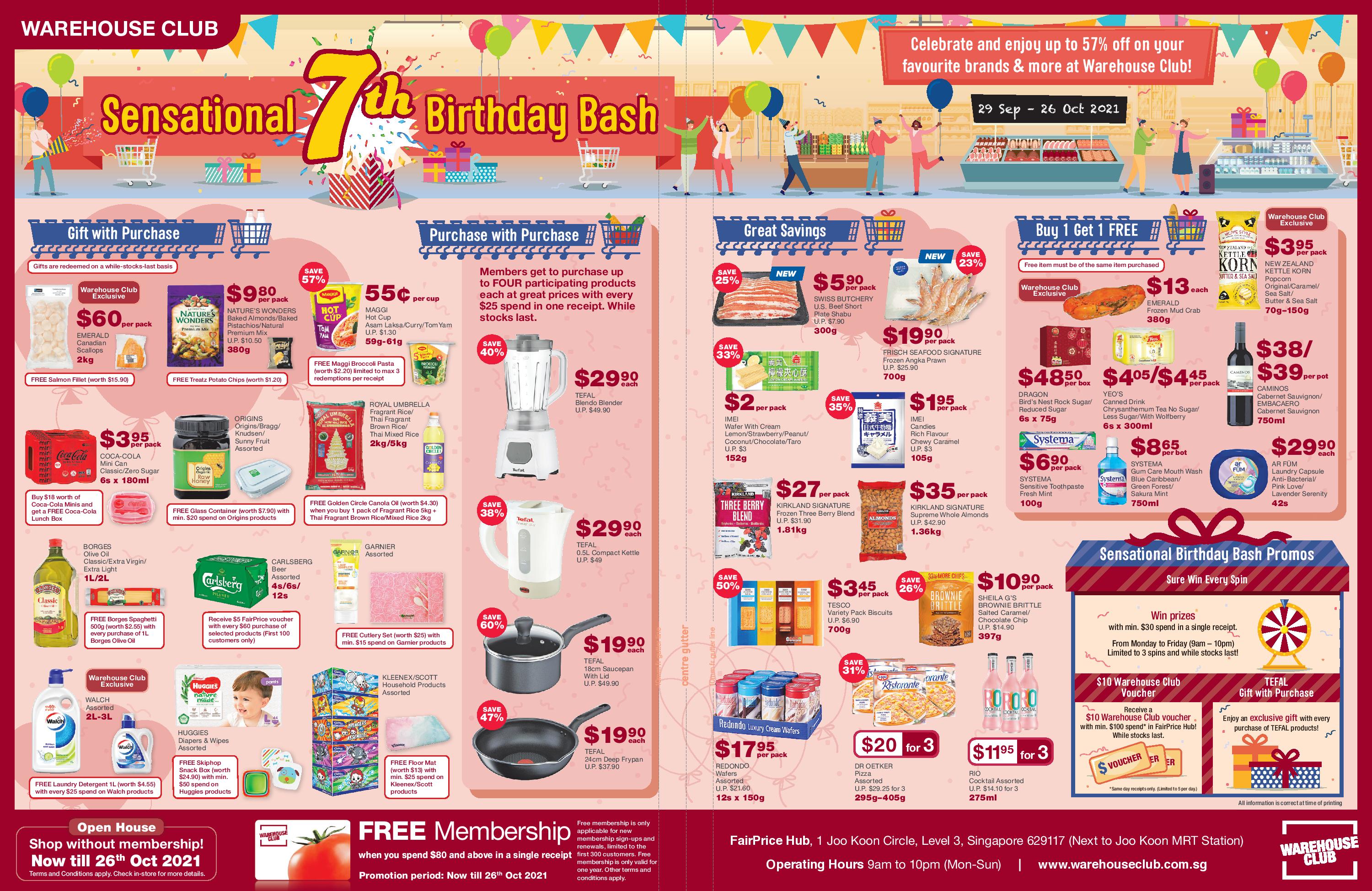 Buy 1 Get 1 Free
1. NEW ZEALAND KETTLE KORN Assorted Popcorn (70g–150g)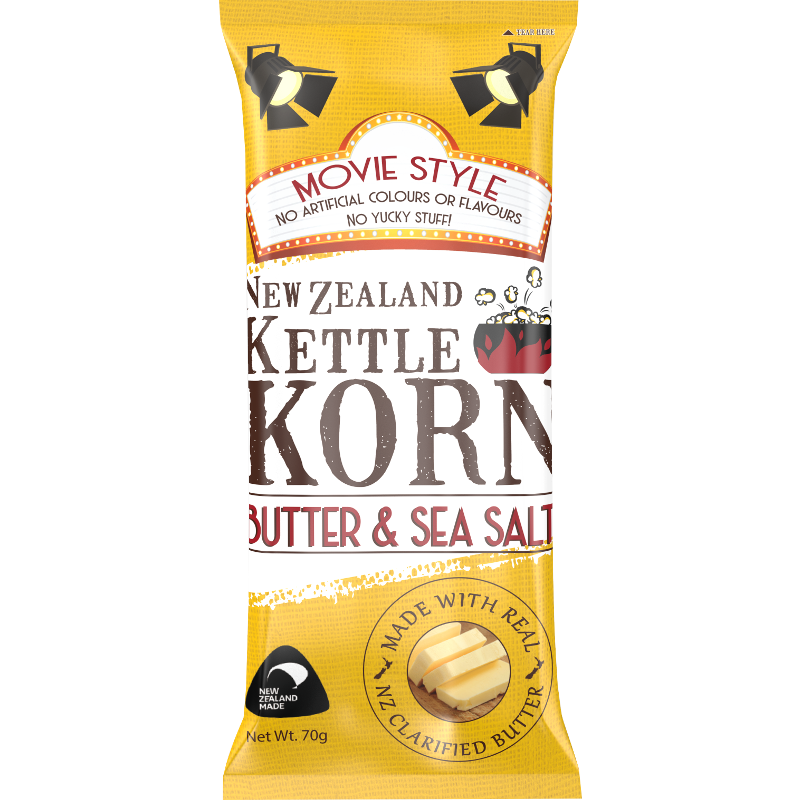 Usual Price: $3.95 each
Now: Buy 1 get 1 free
WAREHOUSE CLUB EXCLUSIVE
We will kickstart our list of fantastic promotions with a buy 1 get 1 free category. First up, we have a WHC exclusive item. New Zealand Kettle Korn comes in assorted flavours like the original, caramel, sea salt, and butter & sea salt. Get two packs at only $3.95 with this Buy 1 Get 1 Free promotion and binge on the latest Netflix release from the safety and comfort of home.
2. YEO'S Canned Drink Assorted Chrysanthemum Tea (6s x 300ml)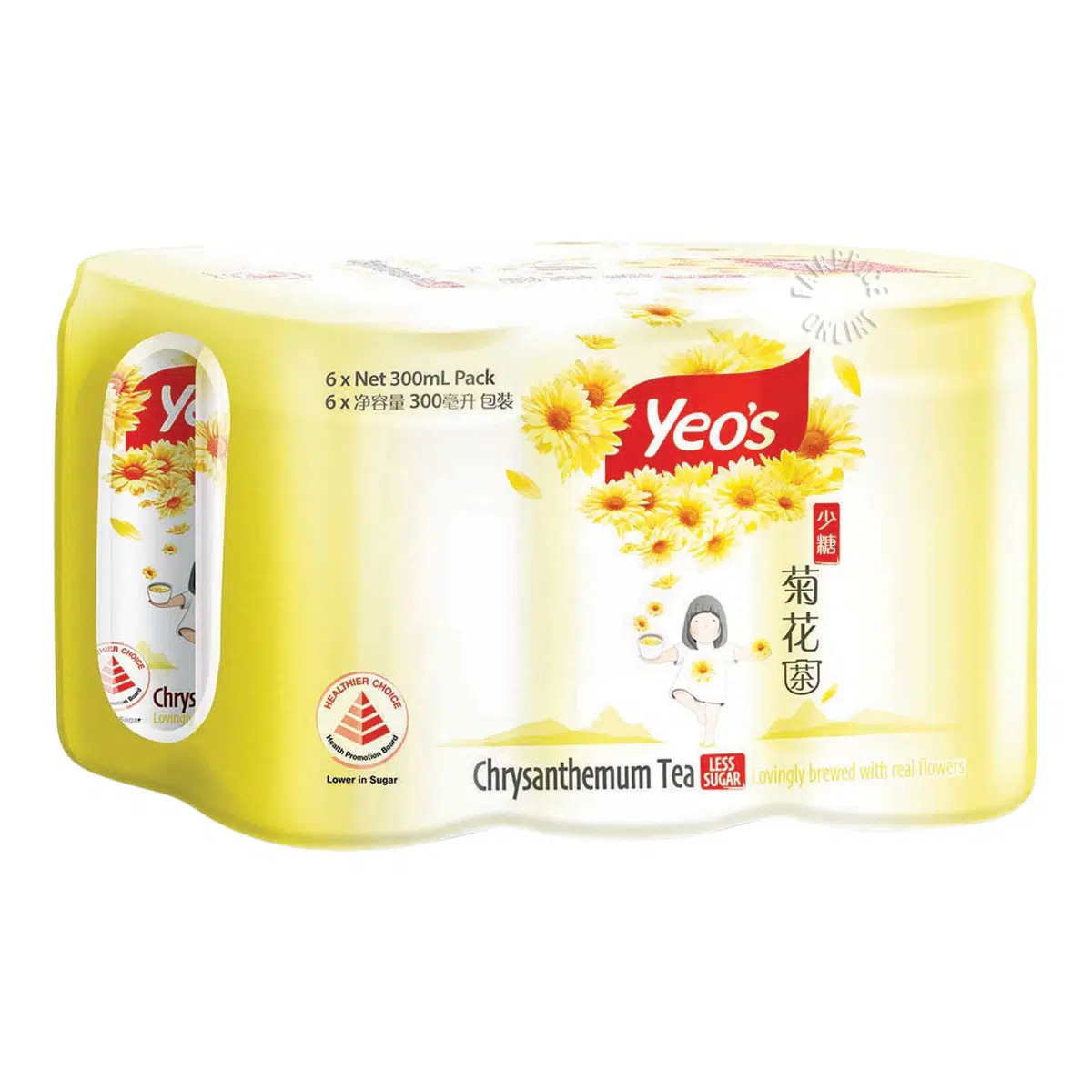 Usual Price: $4.05 / $4.45 per pack
Now: Buy 1 get 1 free
Singapore's weather has always been somewhat unpredictable, but it has gotten more erratic in recent days. According to a recent United Nation's Intergovernmental Panel on Climate Change (IPCC) report, Southeast Asia will experience temperatures above 35°C soon. This is a sign to drink up if you don't want to be dehydrated. Take this chance to stock up on some heat-expelling YEO's chrysanthemum tea with the healthier choice label.
3. SYSTEMA Gum Care Assorted Mouth Wash (750ml)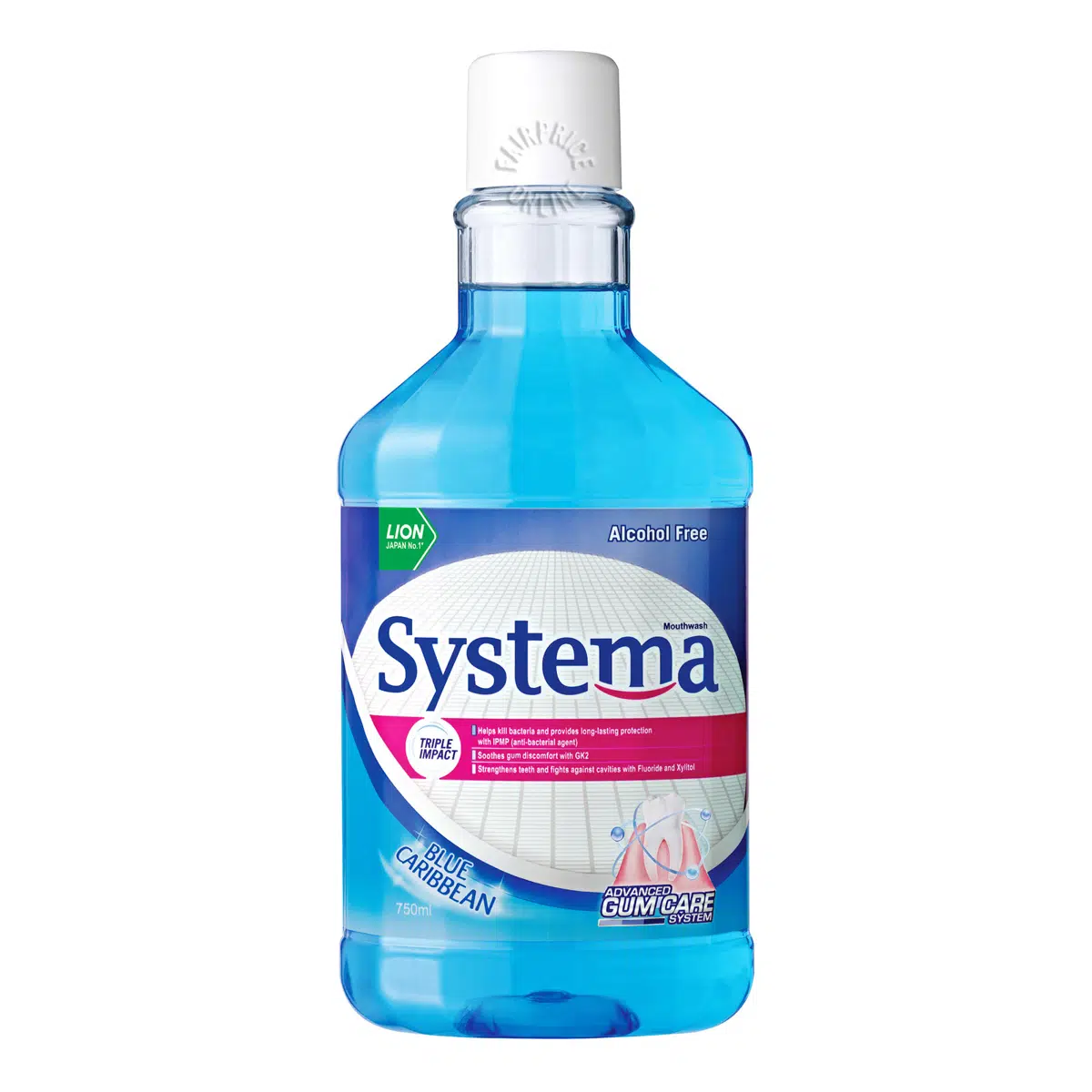 Usual Price: $8.65 per bottle
Now: Buy 1 get 1 free
Thanks to the prolonged pandemic, which sees no exact end in sight, we have been faithfully putting on our masks when we step outdoors. Just because we're masking up in front of others doesn't mean that we should neglect our oral health. Get the SYSTEMA Gum Care Assorted Mouth Wash if you want to fight cavities, kill bacteria, and soothe gum discomfort.
Mega Savers
4. TESCO Variety Pack Biscuits (700g)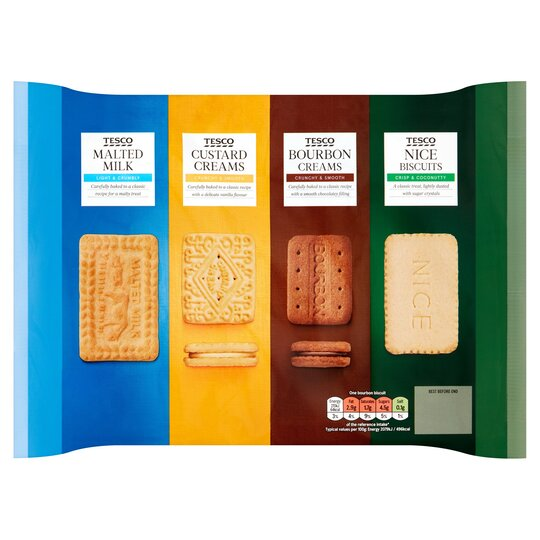 Usual Price: $6.90
Now: $3.45
Can't get enough of the abovementioned 1-for-1 deals? We present to you the mega saver products for savings you can put right back into your pocket. As Singapore transitions back to working from home from 27 September, many of us will find ourselves easily taking more tea breaks. If that is you, buy the TESCO Variety Pack Biscuits to go with your midday tea or coffee. Now at 50% off!
5. DR OETKER Assorted Pizza (295g–405g)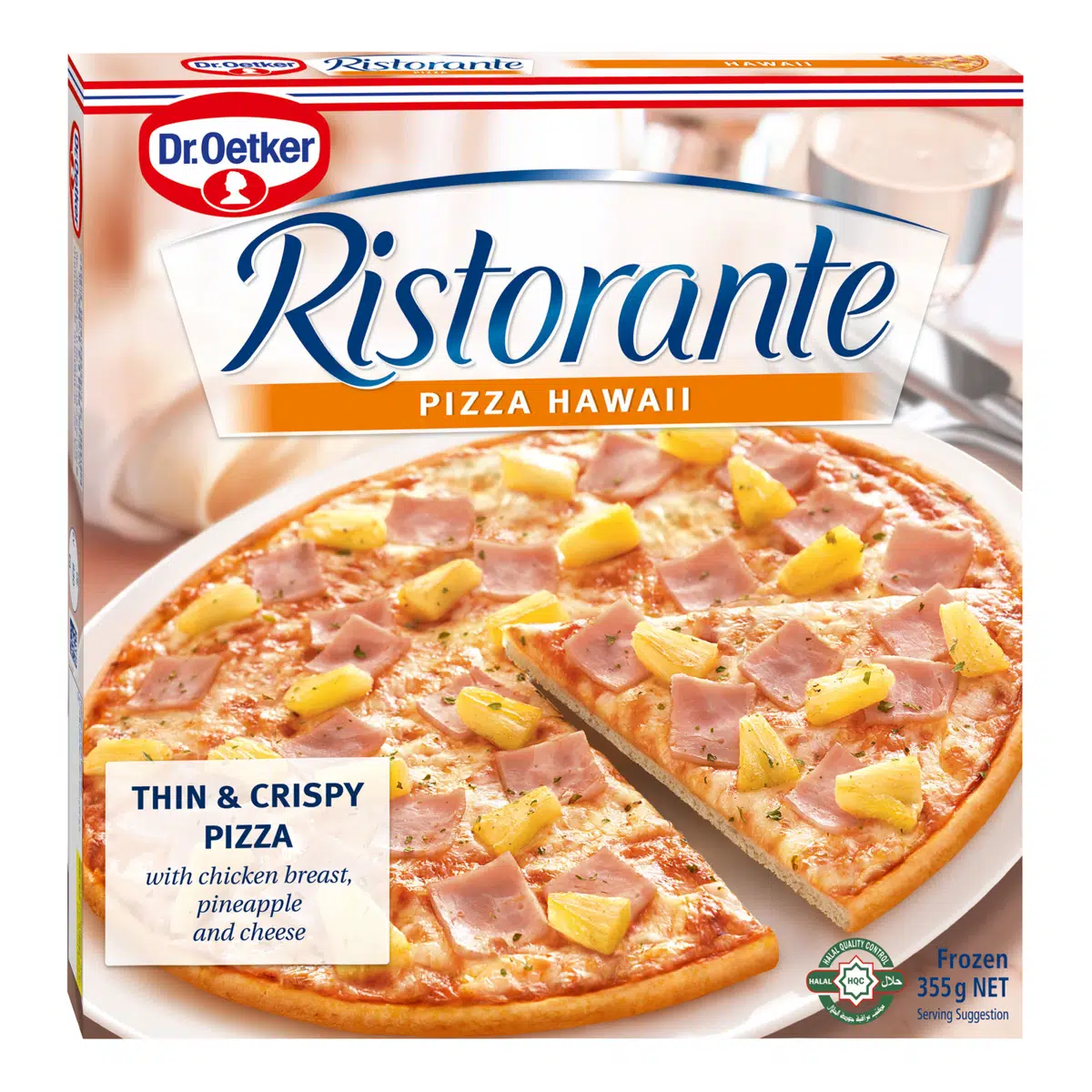 Usual Price: 3 for $29.25
Now: 3 for $20
While some of us are rejoicing going back to the work-from-home routine, a handful may be finding themselves swamped with work and having no time for lunch. For folks who are worrying about deadlines and barely have the time to munch, you may want to stock up on some frozen DR OETKER Assorted Pizzas. It comes in a variety of flavours such as Hawaii, Mozzarella, and more. Pop it into the oven for a quick bite your tummy will thank you for.
6. SWISS BUTCHERY US Beef Short Plate Shabu (300g)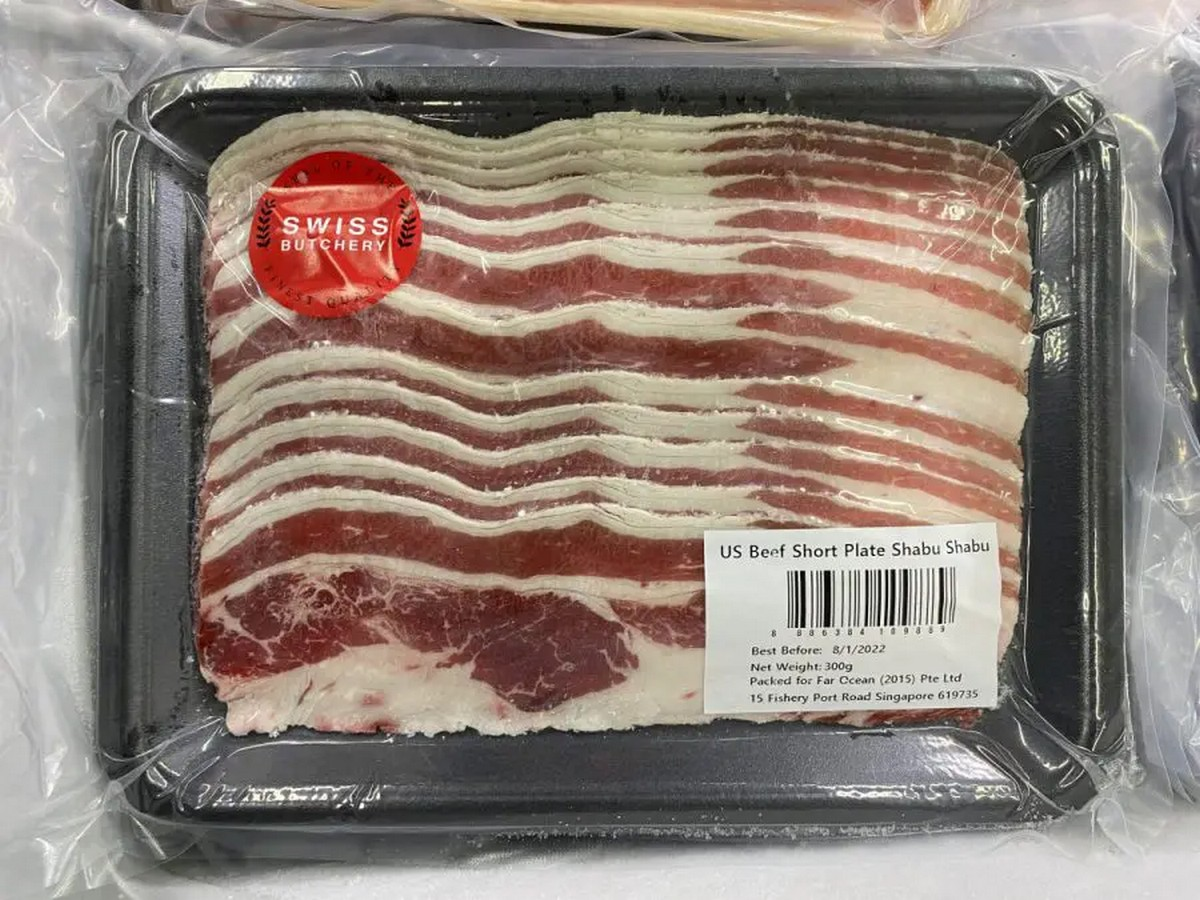 Usual Price: $7.90
Now: $5.90
With the recent surge in COVID-19 cases and tightening measures in response, we won't be able to gather in groups of five at the moment. Postpone your dinner dates and stay safe at home with a DIY steamboat session instead. Remember to bag home some SWISS BUTCHERY US Beef Short Plate Shabu alongside your usual hotpot picks.
Gifts with Purchase
7. MAGGI Hot Cup Tom Yam / Asam Laksa / Curry (59g-61g)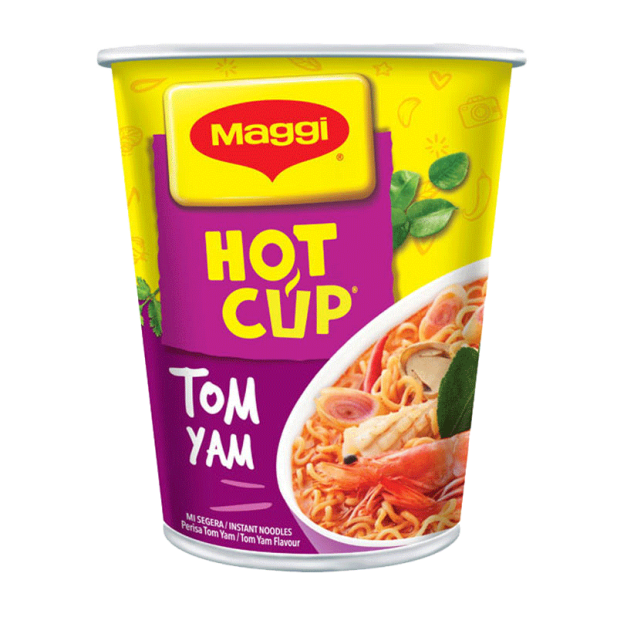 Usual Price: $1.30
Promo: $0.55 + FREE Maggi Broccoli Pasta
Save 57% when you purchase your MAGGI Hot Cup noodles at just $0.55 from now till 26 October. And that's not all! You will get to redeem a FREE Maggi Broccoli Pasta (limited to max 3 redemption per receipt) alongside your cup noodles. Never tried instant cup-noodle fried rice before? It's time to give it a try with this recipe.
8. ROYAL UMBRELLA Assorted Rice (2kg / 5kg)
Promo: Buy 1 pack of Fragrant Rice 5kg + Thai Fragrant Brown / Mixed Rice 2kg & get a FREE Golden Circle Canola Oil
Grown by Thai Farmers and processed using the most advanced technology, the 100% whole kernel ROYAL UMBRELLA Assorted Rice is our sunny island's number one rice brand. Whether it's fragrant rice, brown rice, or mixed rice, you are bound to find out that can satisfy your taste palettes. Get a FREE bottle of Golden Circle Canola Oil 1L (worth $4.30) with every pack purchase. Make homemade meals tastier!
9. WALCH Assorted (2L – 3L)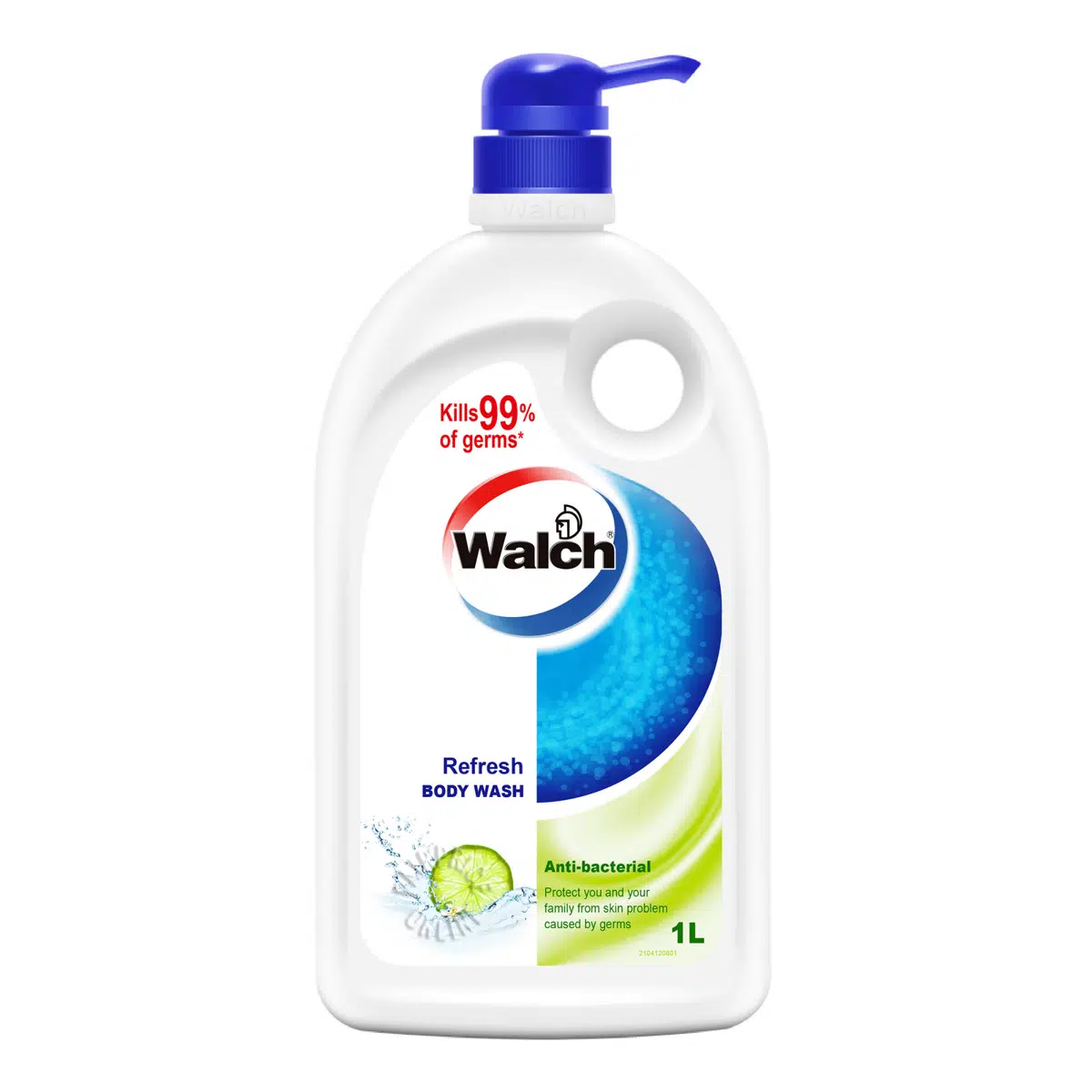 Promo: Buy $25 worth of Walch products & get a FREE Laundry Detergent (1L)
WAREHOUSE CLUB EXCLUSIVE
Check your storeroom to see if you're running low on your essential daily living products like soap and detergent. If yes, take this opportunity to replenish your items with this ongoing promotion till 26 October. Simply buy $25 worth of Walch products, and you will get to redeem a FREE Laundry Detergent (1L) that can be used for indoor drying.
Birthday Specials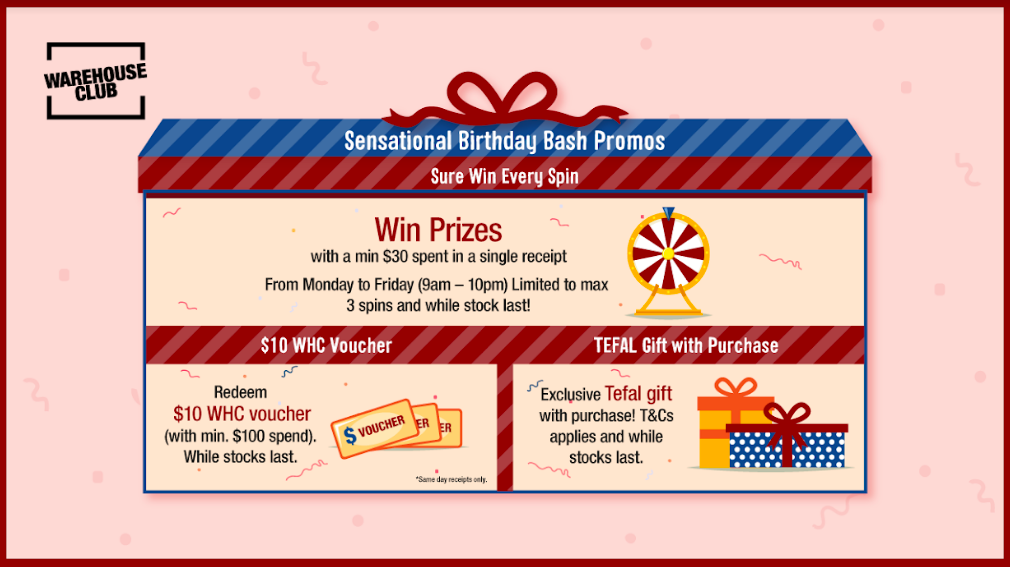 As we come to a close, you will be glad to know that there are even more enticing birthday specials for all shoppers. Want to avoid the crowd and shop on weekdays? Go ahead. WHC wants to reward you with a chance at their Spin n Win with just a minimum of $30 spend on a single receipt on weekdays. Stand a chance to win a Xiaomi 10000mAh Mi Powerbank and many exciting prizes!
Spend more and receive more! By carting out $100 worth of products within FairPrice Hub, you will receive a $10 WHC voucher for your future purchase. In addition, those eyeing TEFAL products should stop waiting and start buying since exclusive gifts are up for grabs during this promo period. Redeem an exclusive Tefal 1L MasterSeal fresh box with $50 spend on TEFAL products under the Purchase with Purchase section.
Keep up with Warehouse Club's latest promotions and join their membership to unlock more incredible discounts, benefits, and savings all year round. Shop by 26 October if you want to be part of WHC's sensational 7th birthday bash! Spread the good news to your friends and family members.
Warehouse Club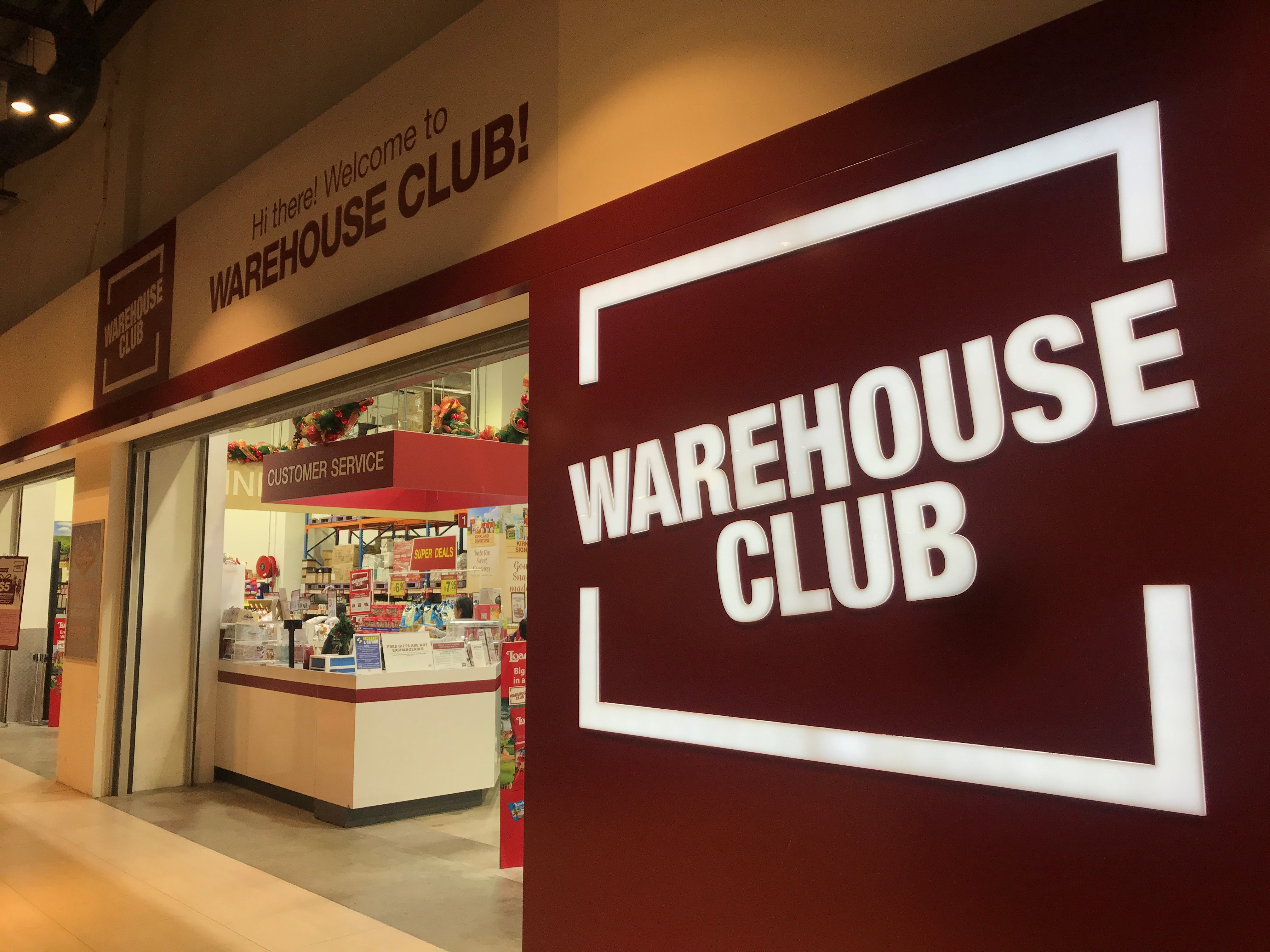 Address: 1 Joo Koon Circle, Level 3, Singapore 629117 (Next to Joo Koon MRT Station)
Operation hours: 9am – 10pm (Mon – Sun)
---
Top image adapted via Google Maps.