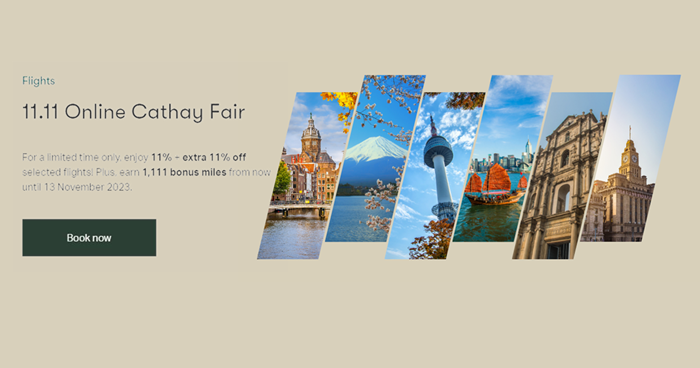 11.11 Online Exclusive
The single best sale is here! For a limited time only, enjoy 11% + extra 11% off selected flights to the best mix of destinations ranging from Hong Kong, London, Paris and more.
Sales period: 3 to 13 November 2023
Travel period: Now until 30 June 2024
That's not all, they're also giving away 1,111 bonus miles* with your booking to spend on more life-changing flights, unforgettable experiences and exciting rewards! Specially for Cathay members only – use the code SG1111.
*Limited to the first 110 transactions.
Click here to book now.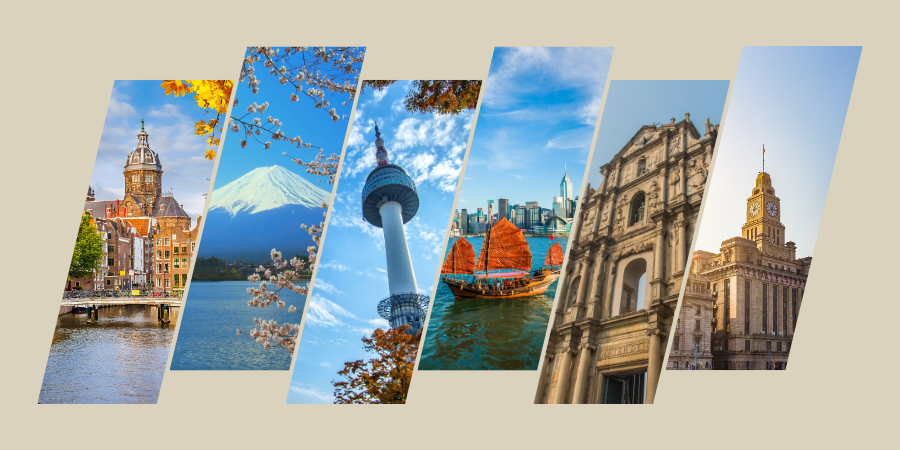 Northeast Asia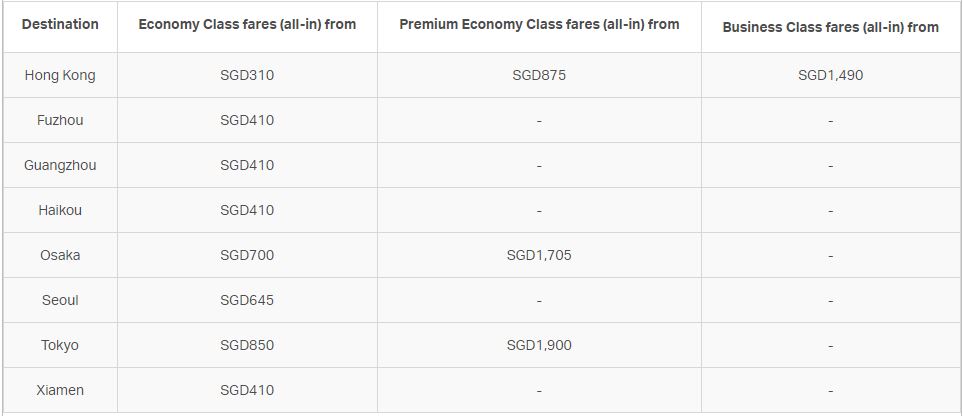 Europe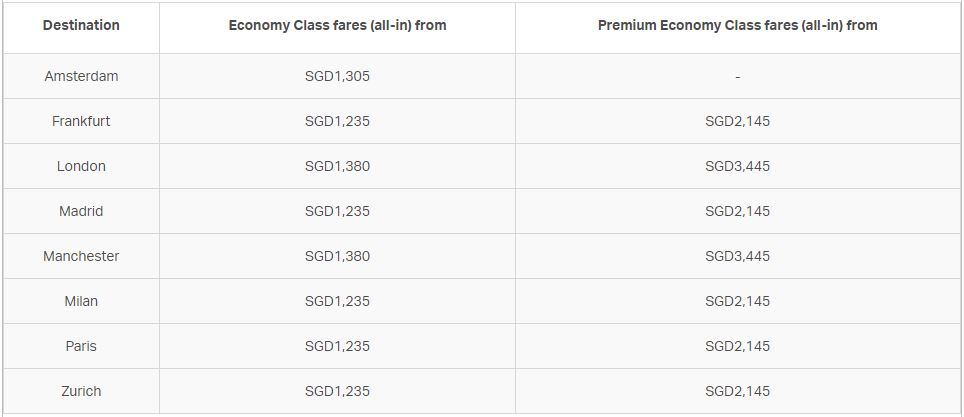 South Asia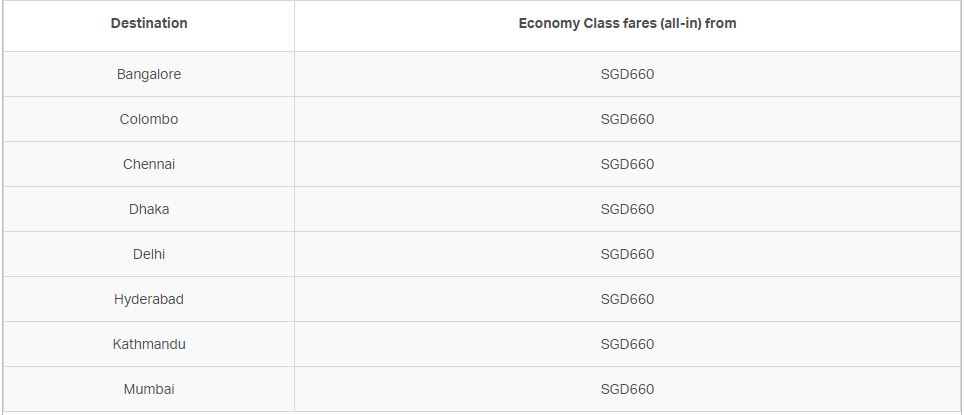 North America

Australia