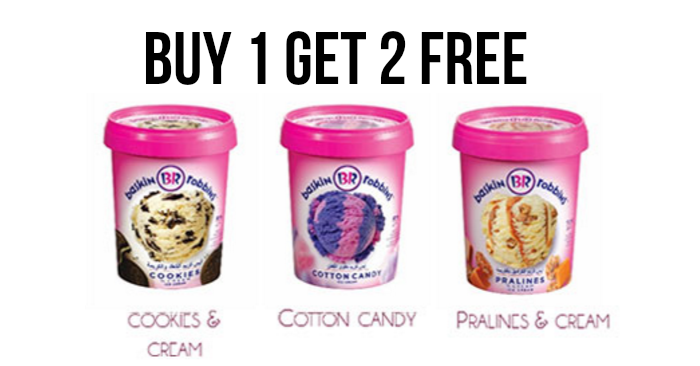 * Update: Some readers have feedback that a few of the Cold Storage outlets are having this offer, so check them out yourself!
This could be the best ice-cream deal so far.
One of our reader has informed us on Facebook of this exclusive ice-cream deal located only at Cold Storage Causeway Point.
You can buy 1 and get 2 FREE Baskin Robbins Ice Cream for a limited time.
Wow, you are getting 3 tubs of ice cream for the price of one.
Each tub cost about $14.95.
Hurry, before all of them are snapped up!
Choose from any of the assorted flavours:
Cookies & Cream
Pralines & Cream
Cotton Candy
Share this news with your friends and loved ones!