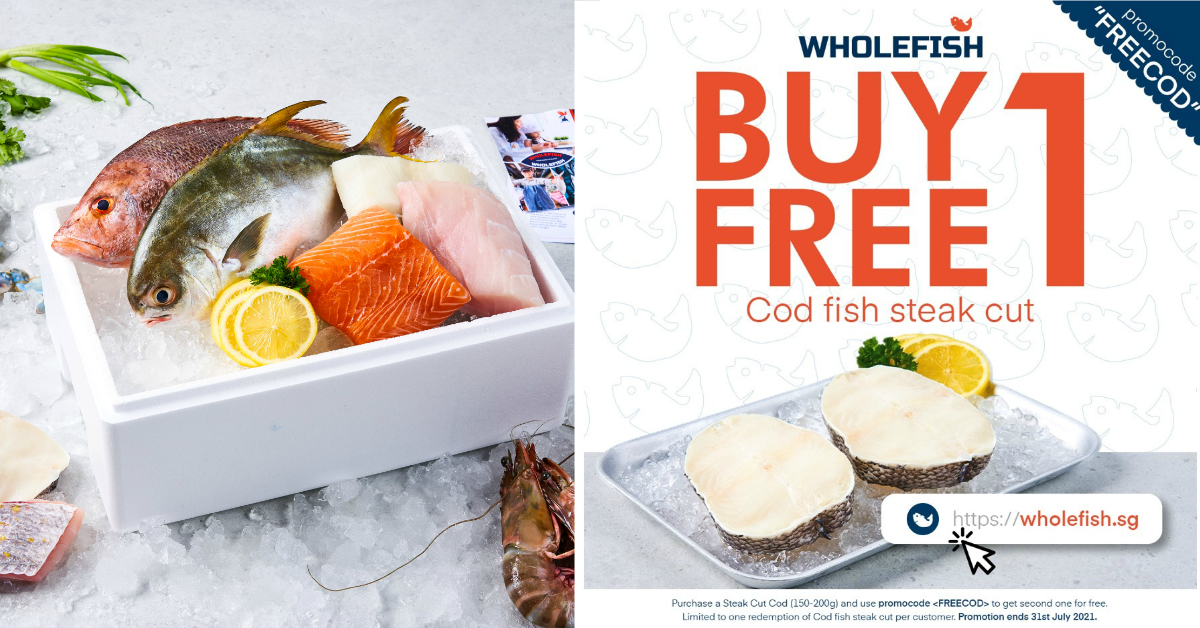 From now to 31 July 2021, Wholefish.sg will be offering a 1-for-1 Cod (Steak Cut, 150 to 200g) promotion! Simply purchase a Steak Cut Cod, use promo code <FREECOD> to get the second one for free. Limited to one redemption per customer. Spend $60 and above and have your items delivered for FREE on https://www.wholefish.sg!
Calling all fans of fish and all home cooks – need to get fresh, high-quality fish for your home cooking? Look no further than Wholefish.sg! This online seafood business purveys a wide collection of fishes that you'll require, from batang to cod and groupers, pomfrets to threadfins and seabreams. You want it, they've got it.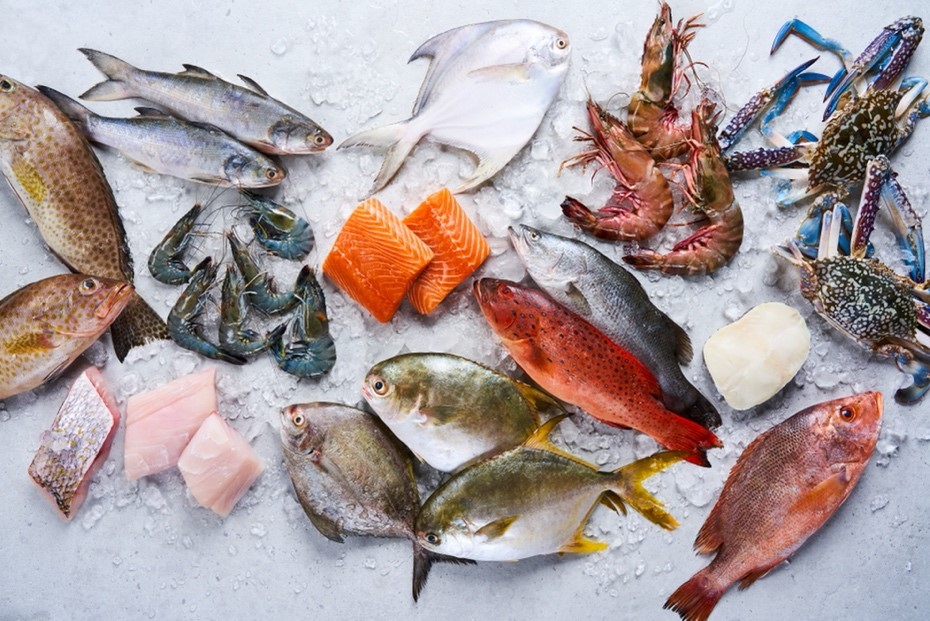 Before it is sold, every single fish has been meticulously inspected and is verified to be Grade A by a fish expert. With the pronounced freshness and incredible texture, all the fish needs is a simple sauce for a wholesome meal.
What's more? Collaborating with popular restaurant Keng Eng Kee Seafood, WholeFish launches limited-edition meal kits. Be it whether you're looking for a fuss-free steamed fish with Superior Soy Sauce or a spicy red snapper in Signature Nonya Sauce, easily whip up restaurant-style dishes in simple steps! Only 100 sets available, grab them now!
Priced at S$80 each (U.PS$88.50), the Wholefish X KEK limited edition meal kit comprises the following:
1 x Whole Red Grouper
1 x Whole Seabass
1 x Cod Steak Cut (150-200g)
1 x Threadfin Fillet (250-300g)
1 x KEK Signature Nonya Sauce (100g)
1 x KEK Superior Soy Sauce (100g)
1 x Chinese Herb Bag for Steamed Cod Recipe (Spring Onions, Coriander, Ginger)
1 x Assorted Vegetables for Steamed Grouper Recipe (Lady Fingers, Eggplant)
1 x Recipe Card: Steamed Red Grouper with Keng Eng Kee Signature Nonya Sauce
1 x Recipe Card: Steamed Cod Fish with Keng Eng Kee Superior Soy Sauce
Only available online at https://www.wholefish.sg
Facebook & Instagram: @wholefish.sg