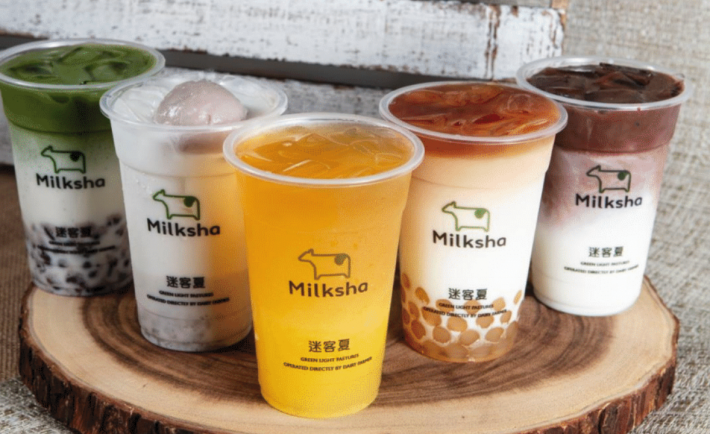 The bubble tea hype in Singapore is not over. In fact, it is here to stay! Be amongst the first in Singapore to discover leading Taiwanese bubble tea brand Milksha's first-ever outpost in Southeast Asia, opening right here in Singapore! The brand is voted No. 1 by university students and loved by all in Taiwan. Its brand mission of using only 100% fresh milk and all-natural ingredients has elevated its status as a market leader – in Taiwan, consumers often wait in a long queue to buy it. Now, you can enjoy this famous, fresh and handmade beverage right here in Singapore!
In Singapore, the brand will launch four series: Fresh Milk Series, Fresh Milk Tea Latte Series, Premium Tea Series and Special Concoctions. The five signatures include Azuki Matcha Milk, Fresh Taro Milk, Valrhona 100% Cocoa Milk, Refreshing Orange Green Tea and Earl Grey Latte with Honey Pearl. Toppings include honey pearls; grass jelly; and pudding.
Sweet and earthy, the Azuki Matcha Milk features matcha specially imported from Izumo Tousuien (桃翠園). Milksha works with the hundred-year-old brand Izumo Matcha to procure the matcha. The matcha is first chilled, then directly air-flown to Singapore. Bound to delight bubble-tea lovers of all ages, the Fresh Taro Milk is made with unique taro from Dajia (大甲), Taiwan. The taro is mashed by hand, then blended with the fresh milk.
Next is the indulgent Valrhona 100% Cocoa Milk, which calls for the use of premium Valrhona cocoa from France. Every sip is sweet, rich and addictive. For the Refreshing Orange Green Tea, whole oranges imported from Taiwan are juiced, including the zest. It boasts a sweet, not sour, note. Finally, there is the Earl Grey Latte with Honey Pearl. Sri Lankan earl grey leaves are used for this invigorating beverage.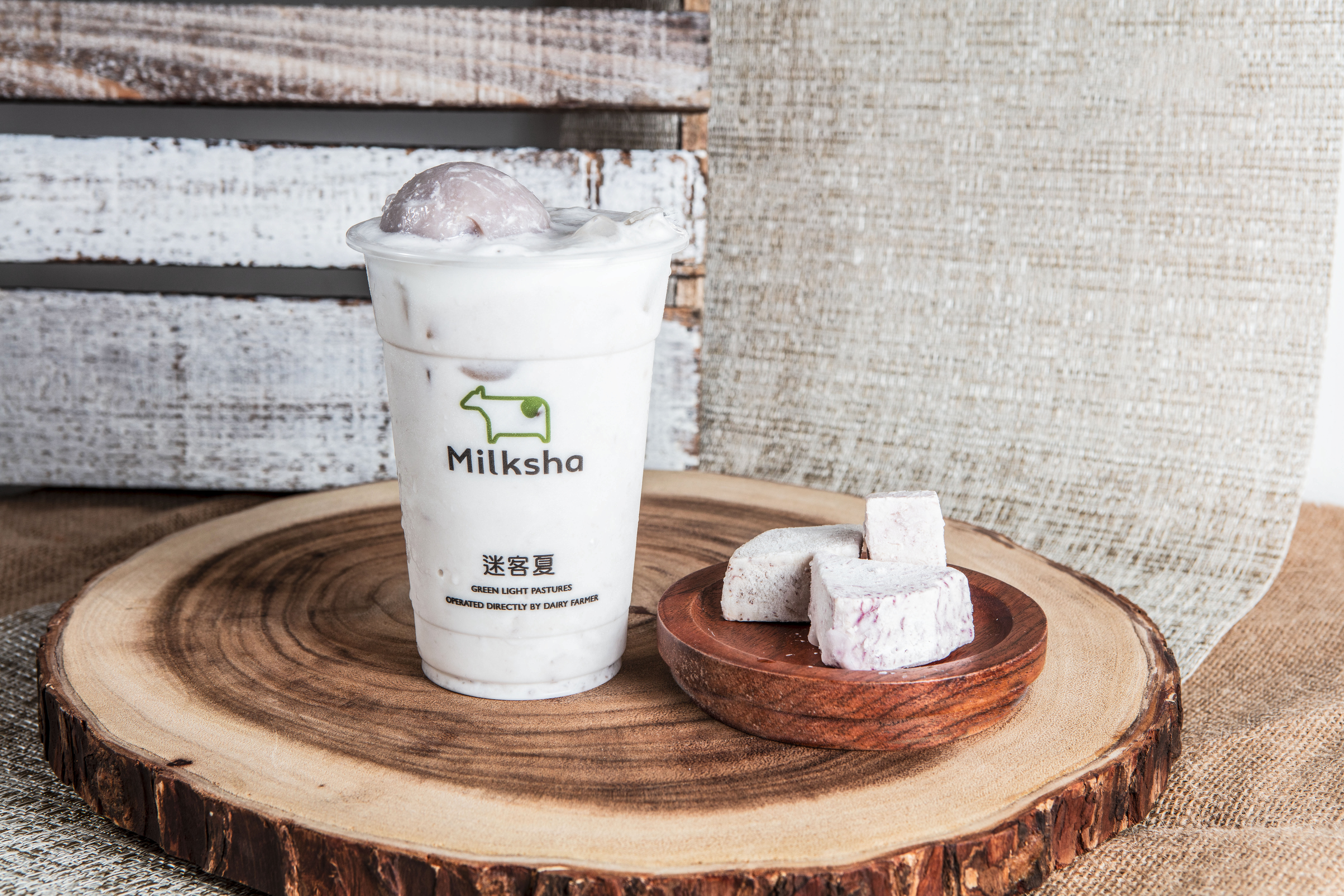 To avoid disappointment and long waiting lines at Milksha's official opening, pre-order the Fresh Taro Milk, Azuki Matcha Milk or Valrhona Cocoa Fresh Milk on Klook, a platform which provides Singaporeans a seamless way to discover and book activities and services. Limited to 320 cups, customers can place an order starting 10th June on www.klook.com with a $2 discount. Customers will be able to collect their drinks at an exclusive Klook queue at Milksha's flagship store on first day of opening. The date of opening will be announced on Milksha's social media soon.
Enter the <WELOVEMILKSHA> promo code at check out to enjoy SGD2 off your purchase from Klook here.
One such example is the brilliant match of natural wood and luscious green synthetic grass-furnished signboard in the collection area. The dining area also feature a rustic wall to give the store its earthy accent. Through its impeccable design, Milksha hopes that every customer can feel and relate to the brand's core values of health, nature, comfort.
Milksha will be opening its first flagship outlet at Suntec City Mall end June 2019, followed by its second outlet at Funan also end of June 1019.