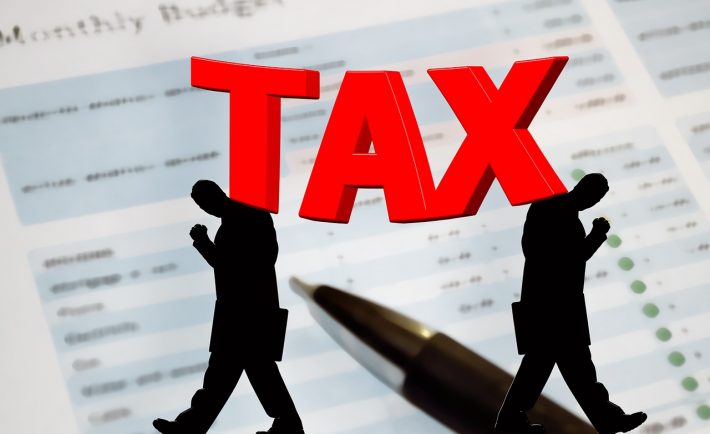 Image Credits: pixabay.com
Whether an Indian citizen leaves the country as a crew on an Indian ship or leaves the country for a job abroad, if s/he is not available in the country for more than 182 days in a year due to her/his job, s/he will be considered as a non-resident for tax purposes.
It also includes Indian citizens who have settled overseas or are on deputation there – whether by getting hold of a permanent residential status e.g. a green card holder in the US or attaining a foreign country's citizenship – they need to be acquainted with their tax responsibilities in India.
Now, planning your funds and taxes in your own country is a trouble in itself and having to do it in two different countries can be even more baffling. NRIs experience this situation almost every year when comes the time of registering taxes. The situation becomes quite confusing as the Income Tax rules for NRIs are different in every country and one that is applicable in India may not be applicable in another country.
Income Tax Rules for NRI
According to the Income Tax Act, 1961, any individual who is not a permanent resident of India but holds the country's citizenship by birth or have Indian origin will be demarked as a Non-Resident Indian (NRI).
Do NRIs Have to Pay Taxes in India?
There are many NRIs who invest and save their money in Indian banks. If you are also one of those individuals who hold banks account in India and use it for saving and investment purpose, you should be aware of the taxation rules that are specifically meant or NRIs.
Many NRIs live under this impression that they don't need to pay any taxes in India if they don't live in the country. Here, it's important to understand that even if you are an NRI, you are liable to pay taxes if you have any source of income in India.
As an NRI, you are supposed to pay taxes on your income or profit earned from business transactions. You are also liable to pay taxes on any sort of income generated from your investments or properties in the country.
Difference Between Income Tax Rules For Indians And NRIs:
The most important difference is that NRI residents have to pay taxes only for the income they have earned in India; whereas any income they have earned from foreign dealings or outside India, they don't have to pay taxes for it.
Below-enlisted are some of the income tax rules NRIs should be aware of:
Income Tax Rules for NRIs:
Income tax slabs for NRIs are based only on their income and is not calculated based on their age, gender, or other specifications meant for Indian citizens.
As far as TDS is concerned, the whole income of NRIs is charged regardless of any threshold value.
There aren't any nominal deductions applicable on NRI's investment income except under specific situations.
In case the earned income comes under Section 115G of the IT Act, tax filing is not required.
Following sections are the special provisions that are included in the IT Act for the NRIs–
Tax Computation (Section 115D):

Under this section, there is no tax deduction allowed while computing of investment income of NRIs
What If the assessee is an NRI?

There is no deduction permitted on the gross total income. It includes income only from investment resources and long-term capital gains.
In case the investment income and long-term capital gains form a part of the gross total income, it will be reduced from the gross total amount and following that the remaining amount will be entitled to avail deductions under Chapter VI-A.
Tax on income from long-term capital gains and investment resources (Section 115E) –
In case, an NRI's total income includes:
Income from long-term capital gains or investments earned from resources other than shares in an Indian company, any security of the Central Government assets( specified by the Central Government) and deposits with a non-private Indian company or debentures issued
Income earned by long-term capital gains
In the aforementioned cases, the tax payable by an NRI will be a total of –
Income tax calculated at 20% rate on the portion of investment income
Income tax calculated at 10% rate on the portion of long-term capital gains income
Income tax to be charged if income tax clauses 2(a) and (b) were reduced from the total income
Non-chargeable capital gains made on foreign exchange assets transfer in particular cases (Section 115F). This section basically includes the exceptions where a foreign exchange asset transfer will not acquire any tax:

If NRIs have invested part of whole of the proceeds of the capital gains from a foreign exchange asset into assets specified by the Central Government over a time period of 6 months and the acquisition cost of the new asset is equal to the earlier asset's value, such capital gains won't be charged.
Non-filing of ITR in specific cases (Section 115G) –

If the total income of NRI during the previous year is only through long-term capital gains and/or investment.
TDS is already deducted from the aforementioned income.
Is it compulsory for NRIs to file returns?
No, the NRIs don't have to file income tax return if they don't have any source of income in India. However, if they are being benefitted in any form from property investments, interests, dividends, and their earnings from these sources comes at a value which is beyond the taxable limit, filing returns for them becomes compulsory. Like other Indian citizens, NRIs too, are eligible to claim refunds if their tax deducted is more than their actual tax liability.
Final Thoughts:
In the end, make sure to thoroughly discuss and understand the pointers involved in the Section NRI Taxation under the IT Act, 1961 with your financial advisor. It will help you get a clear picture of the income tax rules and perks applicable to NRIs.