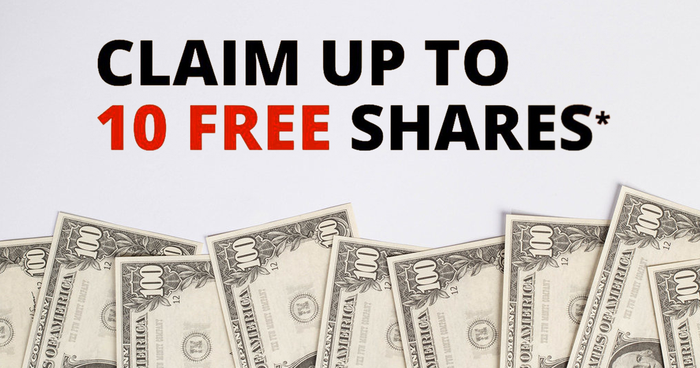 The best money-making opportunity you can take advantage of right now
It may sound crazy, but what if we say you can easily get up to USD1,000 for doing almost nothing? If you are on this page right now, you're in luck due to an ongoing offer.
Webull is a digital brokerage platform that has just launched in Singapore recently and they are literally putting money on the table. As part of their launch promotion to acquire new users, the company is giving away up to USD1,000 for each new user from now till 28 September, 2023. The best part? You can do this without much effort, and no, you do not need to do any trading or deposit any large sum of money to be eligible. The whole process took us about 5 to 10 minutes!
About Webull

Promotion that run from now till 28 September 2023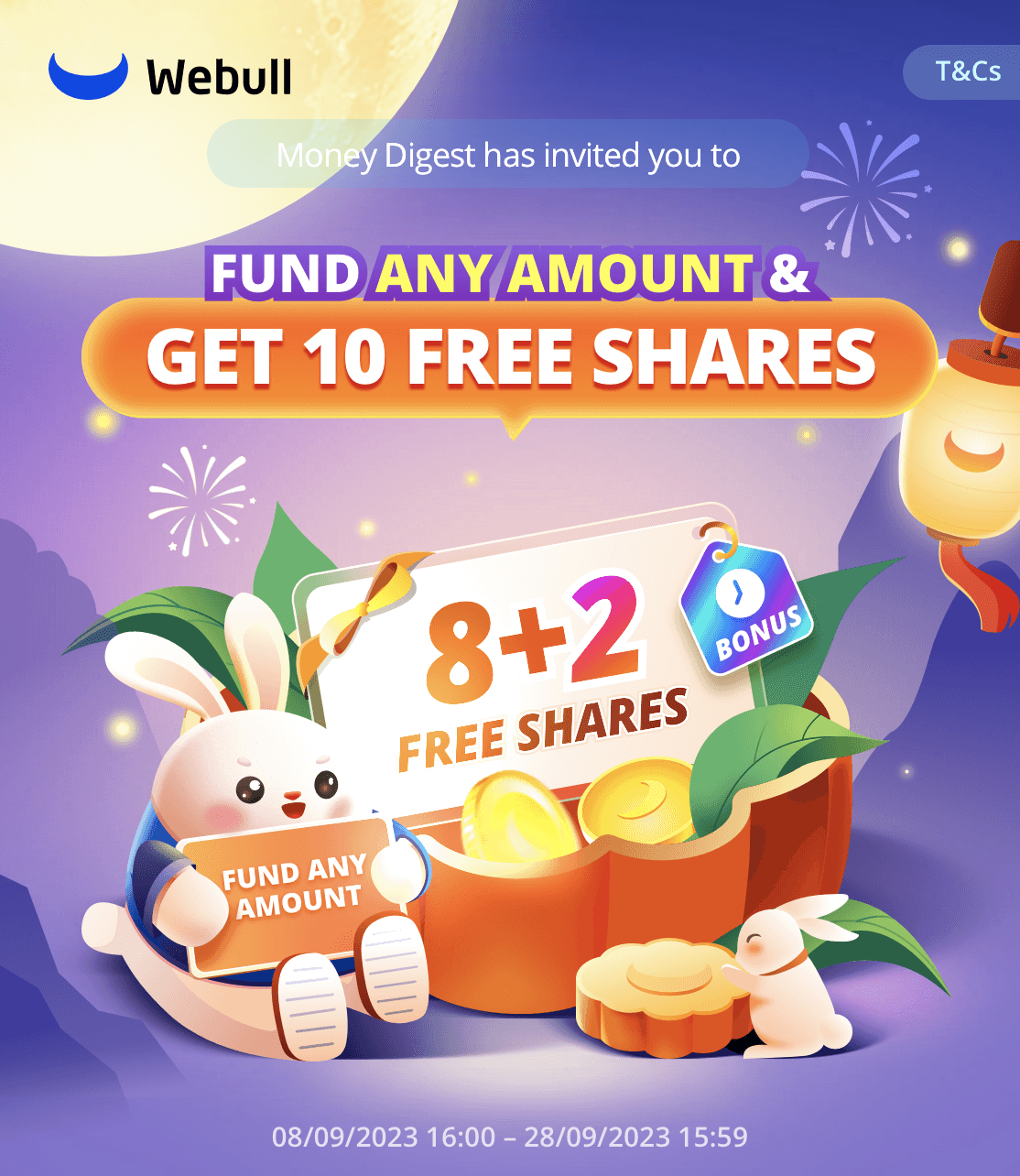 From now till 28 September, get up to USD1,000 worth of fractional shares from top companies such as Tesla, Apple, Amazon, and Google when you complete these two tasks:
Fund your account with any amount (Yes, you can just fund the account with $0.01) – receive 5 fractional shares as a reward
Maintain the funds for 30 days and not make any withdrawal (maintain a minimum balance of $0.01) – get additional 5 fractional shares 
Reward per chance (fractional shares)
Value
Tesla Inc.
(TSLA)
US$3
Apple Inc.
(AAPL)
US$8
Amazon.com, Inc.
(AMZN)
US$50
Alphabet Inc.
(GOOG)
US$100
The value of these shares can range from US$3 to US$100 each, meaning that new users are guaranteed at least US$30 worth of shares when you complete both of the tasks above. Those who are lucky enough to receive higher-valued shares can potentially earn up to the maximum giveaway of US$1,000.
After which, you may choose to hold the shares or cash out by selling the shares any time you want. That's easy-peasy right?
We have decided to cash out the free shares after 30 days.
If you have decided to cash out, you can sell the free fractional shares and make a withdrawal of the full amount including your deposit to your bank account. That's an effortless way to earn up to US$1,000!
For those who wish to find out more about this campaign can refer to the T&Cs found here.
Steps by steps guide on how to redeem the offer
To take advantage of this promotion, interested individuals can follow the steps below:
Sign up for an account with Webull here
Tap on Get Rewards Now
Fill in your mobile number to receive an OTP
Download the Webull app
In the Webull app, log in and tap on Open Account (*Tip: Sign up with Singpass for a faster, fuss-free process)
Account will usually be approved within 24 hours (Usually takes a few minutes)
Once your account is approved, fund your account with a minimum of $0.01.
To make a deposit, click Webull logo at bottom center, then click "Deposit Now". After that, choose your deposit method. (eDDA or FAST Transfer is recommended as they are faster)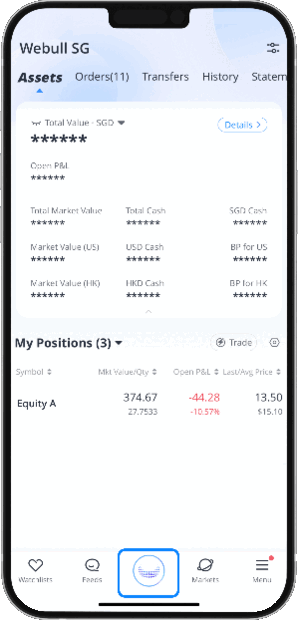 Once your account has a minimum balance of $0.01, you will find your 5 chances under My Rewards. Just tap on Claim to receive your rewards. You are guaranteed to walk away with fractional shares valued between USD3 to USD100 per chance.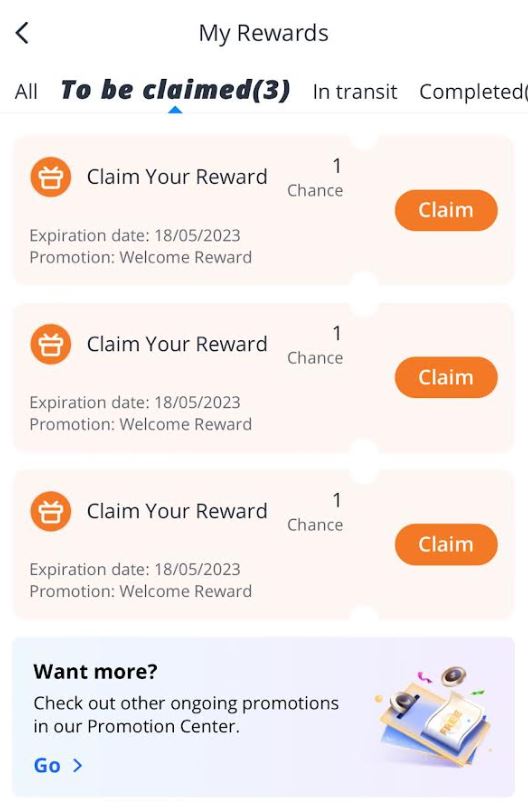 You will receive an additional 5 chances when you maintain the fund of at least $0.01 for 30 days.
In conclusion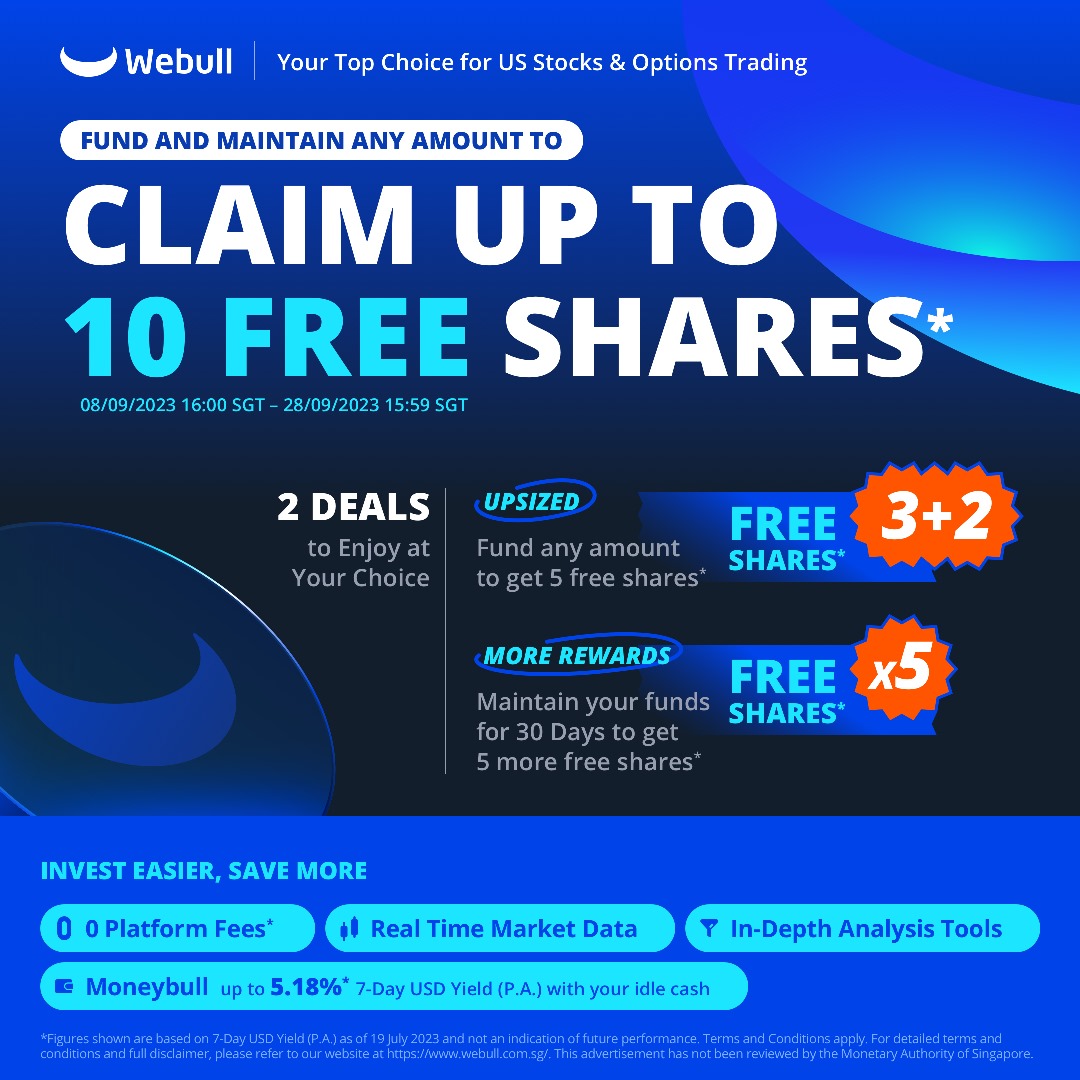 Webull Securities' promotion is a great opportunity for individuals to start investing in the stock market. The fractional shares also provide a chance for users to own a small piece of some of the world's most popular and profitable companies. Furthermore, Webull Securities offers a user-friendly platform that provides real-time market data, news updates, and analysis tools to help users make informed decisions when trading. The platform also offers commission-free trading for US stocks, options, and exchange-traded funds (ETFs).
It's important to note that the promotion will only run until 28 September 2023, so interested individuals should act fast to take advantage of this opportunity. You may sign up for an Webull account with this link here.
---
None of the information contained here constitutes an offer (or solicitation of an offer) to make any investment, or to participate in any particular trading strategy. 
Money Digest does not take into account of your personal investment objectives, specific investment goals, specific needs or financial situation and makes no representation and assumes no liability to the accuracy or completeness of the information provided here. The information and publications are not intended to be and do not constitute financial advice, investment advice, trading advice or any other advice or recommendation of any sort offered or endorsed by Webull. 
This advertisement has not been reviewed by the Monetary Authority of Singapore.