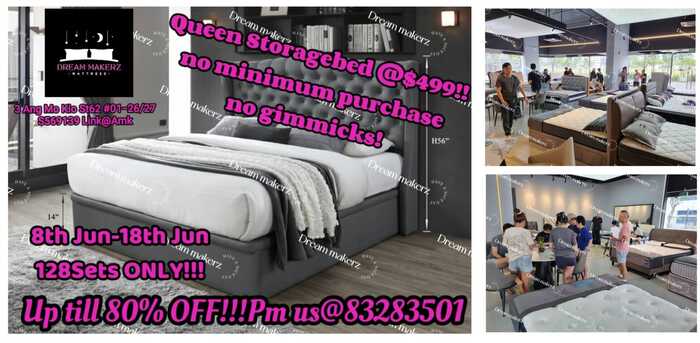 Back due to overwelming response
Are you tired of clutter in your bedroom? Do you wish you had more space to store your belongings while maintaining a stylish and organized living area? Well, we have some fantastic news for you! Back by popular demand, Dream Makerz will be bringing in another 128 sets of storage beds to be sold at a crazy price of just $499! Their Vesak Day Sale last week saw all their in-house stocks got snapped up. Fret not!   From June 8th to June 18th, 2023, you can still have the opportunity to snag their popular top-quality storage bed for an unbeatable price of just $499, with no minimum purchase required! Want to view and try out the bed first? Simply head down to Dream Makerz Mattress located at Ang Mo Kio before you commit!
But wait, there's more! For an additional $200, you can get a queen-size orthopaedic back care mattress to go with it! This means you can get the whole set – storage bed and mattress – for only $699! It's a star buy exclusive to Money Digest's loyal followers, and this time round there's a limited quantity of 128 sets available. So, make sure you don't miss out on this incredible offer!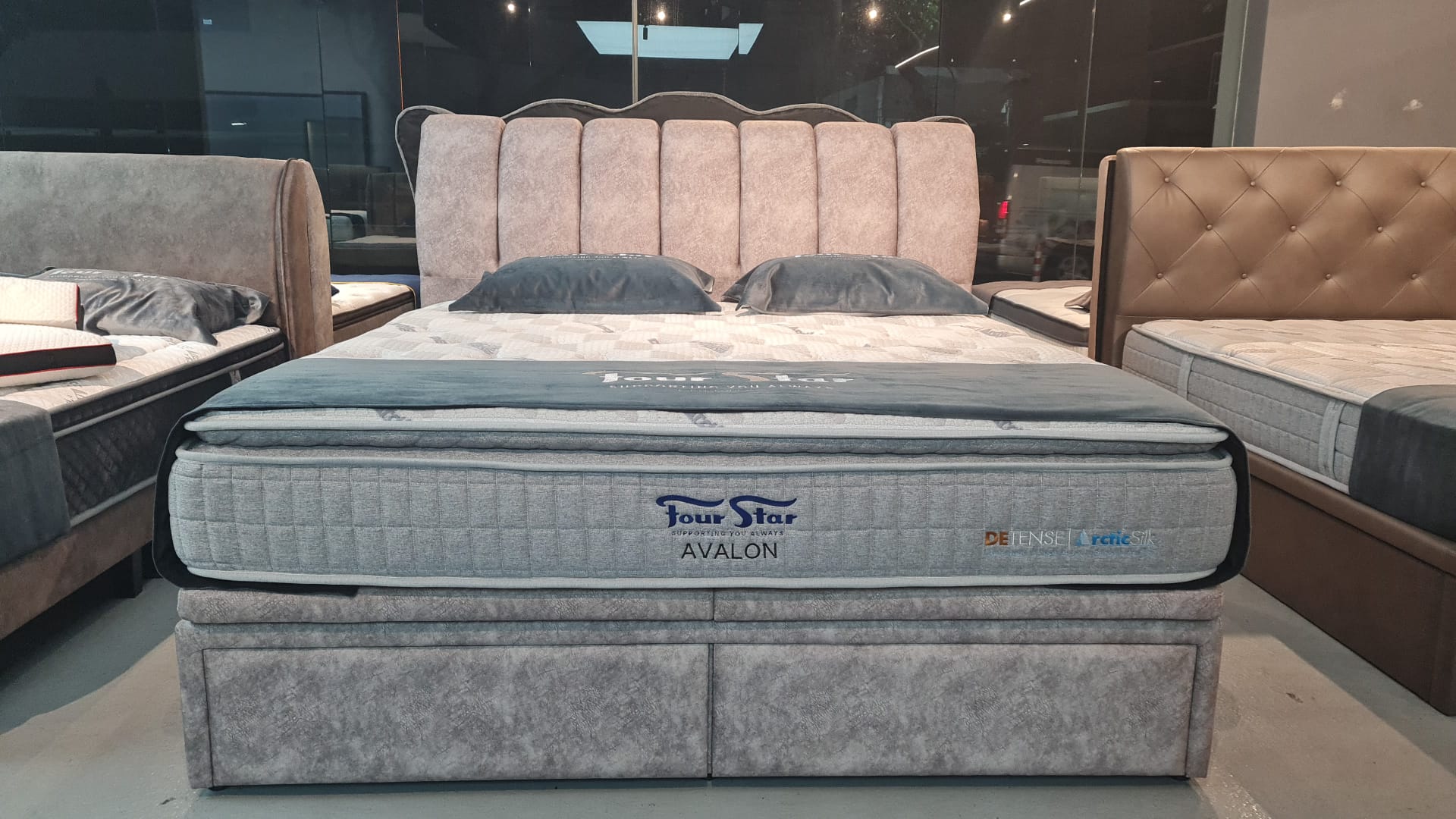 One of the key advantages of this limited-time promotion is the incredible value it offers. For a mere $699, you can upgrade your bedroom and bid farewell to clutter forever.
Dream Makerz Mattress is renowned for its commitment to quality and customer satisfaction. With their lowest price guaranteed, you can rest assured that you're getting the best deal in town. They source their products from top local brands such as Four Star, NuSleep, Sleepnight, Princebed, Vazzo, Unicorn, and many more. And during this Vesak Day Special, you can enjoy a storewide 80% off on these trusted brands! It's an opportunity to upgrade your sleep experience with high-quality products at unbeatable prices.
With their lowest price guarantee policy, Dream Makerz ensures that their prices are lower than or at least the same as competitors, subject to prevailing terms and conditions. In rare instances where you find a lower price after your purchase, you will be refunded the price difference!
That's not all – Dream Makerz Mattress goes above and beyond to make your shopping experience even more delightful. They are offering free taxi claim when you make a purchase in store. Additionally, as a token of appreciation, they are giving away freebies worth up to $499! It's their way of saying thank you for choosing them as your go-to mattress store.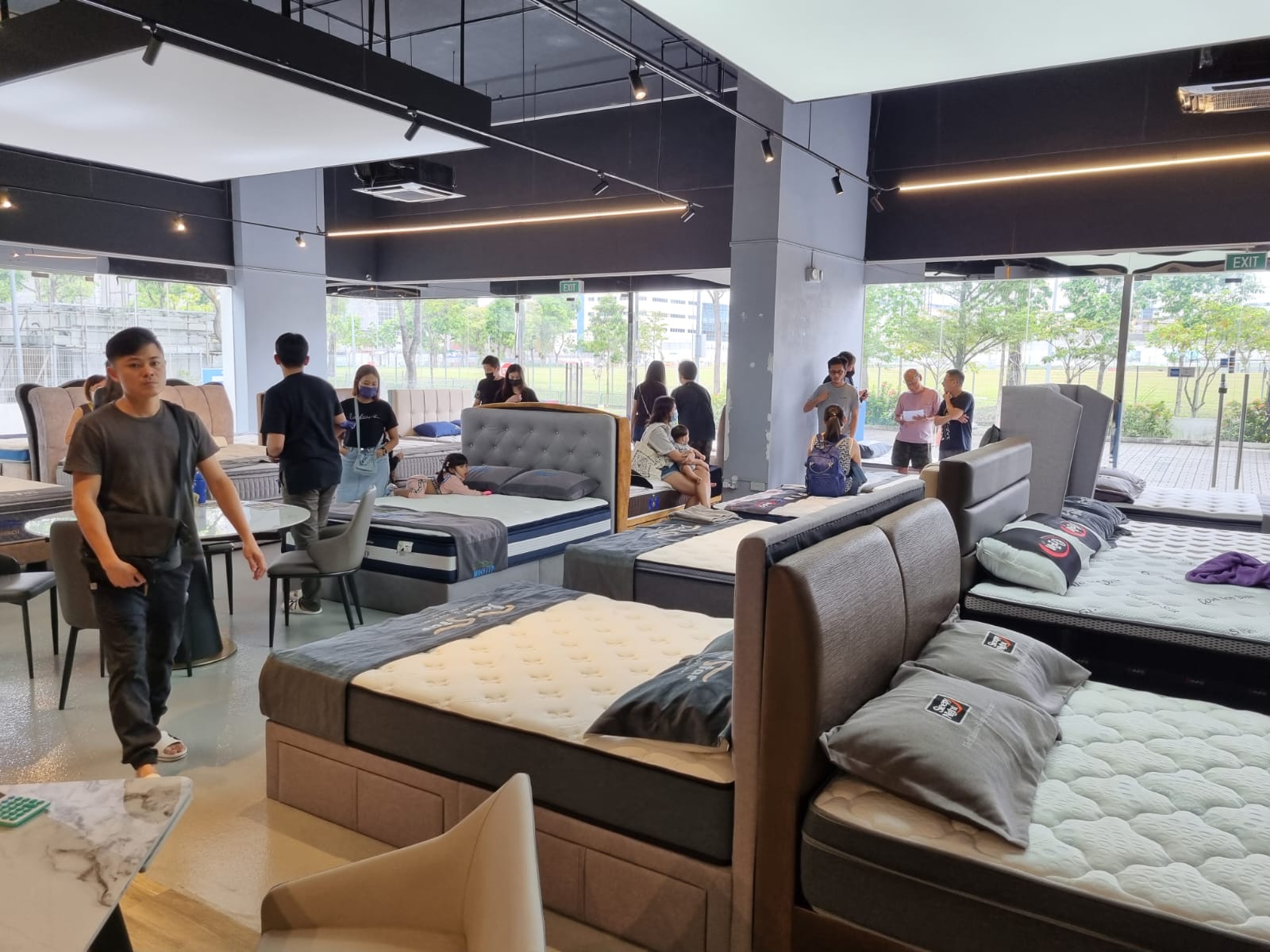 Visit Dream Makerz Mattress at their two convenient locations: Dream Makerz Mattress AMK at 3 Ang Mo Kio Street 62, #01-26/27, Singapore 569139, and Dream Makerz Mattress Chai Chee at 28 Senang Crescent, #02-10, S416601 Bizhub 28. The Chai Chee outlet is situated on the ground level beside a cozy coffeeshop, and it's easily accessible from Kembangan or Bedok MRT stations.
You don't want to miss out on these incredible deals! Dream Makerz Mattress is open seven days a week, including public holidays, from 11 am to 8 pm. So, mark your calendars, gather your friends and family, and head over to Dream Makerz Mattress during the Vesak Day Special. Experience the comfort, quality, and savings that you truly deserve.
So, why wait? Mark your calendars for June 8th and seize this incredible opportunity to transform your bedroom into a well-organized haven with a $499 storage bed. Remember, this promotion is only available until June 18th, 2023, and there is no minimum purchase required. Don't miss out on this chance to revolutionize your living space and say goodbye to clutter for good!
---
Dream Makerz Mattress AMK
3 Ang Mo Kio Street 62, #01-26/27
Singapore 569139
Operating Hours: Mon-Sun & PH: 11am – 8pm