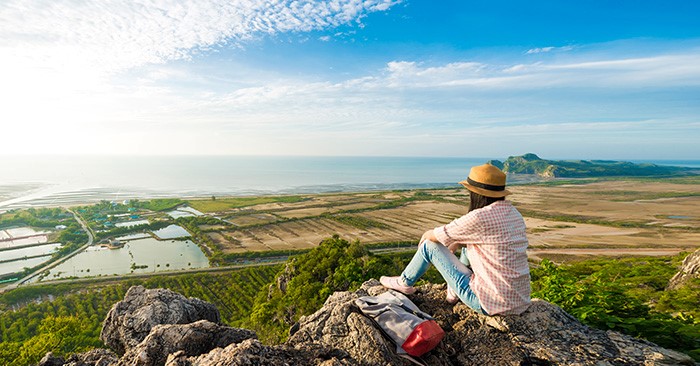 When it comes to travel insurance, many of us travellers cringe at the thought of having to peruse through countless of websites to find the correct insurance policy that best suit our travel patterns.
As individuals travel differently – some prefer adventure sports, while others prefer leisure shopping trips – it is impossible to buy a one-size-fits-all insurance policy that suits everybody.
But before you give up and resign to spending unnecessary amounts of money to buy the most comprehensive policy, we have researched and compiled a list of 4 things you should look out for when buying travel insurance – so that you don't have to.
After all, it's better to be safe than sorry!
Standard limits
Needless to say, the standard limit (i.e. the maximum amount that can be claimed) for each of the coverage is one of the most important factors to consider. Depending on your budget, nature of travel and nature of country you are visiting, you should be able to select your policy appropriately.
Activities covered
If you intend to engage in sporting activities such as skiing, hiking, scuba diving, etc while on a holiday, make sure to look out for insurance policies that cover such adventurous activities. Knowing that you are well-insured against these sports-related mishaps is a load off your shoulders and you can enjoy these activities without worry.
Multiple cover
Some insurance offer deals when you purchase a policy as a couple or a family, while others offer better deals when you purchase multiple policies at once. Once again, this depends on the individual. If you often travel as a family, do look out for family plans. If you are travelling with your friends, look out for insurance companies that offer deals when you travel as a pair or a group.
Multiple trip
If you are a frequent traveller, do consider purchasing a multi-trip insurance policy that covers all your overseas trip taken during the stipulated time. This will definitely help you to save more money as compared to buying single trip policies each time you travel. Furthermore, this saves you the hassle of going through the process of shopping for a new policy each time you travel.
If you are a frequent traveller and know someone who travels often too, AXA is offering up to 55% off their Annual Trip Plan for 2, with comprehensive cover for sporting activities, overseas medical expenses, trip cancellation or postponement, baggage loss or delay and more.
Even if you prefer taking ad hoc, one-time trips, in line with the Nation's 52th birthday, AXA is having a 52% off promotion for their Single and Annual Trip plans between 1 to 11 Aug 2017.
Visit ecom.axa.com.sg/buy/travel-insurance/ for more information and to purchase your next travel insurance policy.