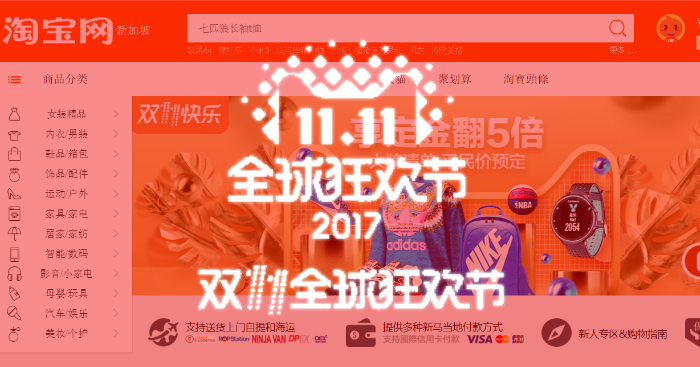 Ladies and gentlemen, this is the one day of the year that we have been waiting for.
The much-anticipated sale of the year, Taobao Tmall 11.11, is finally upon us. For just 24 hours on the 11th of November 2017, online shoppers get to enjoy crazy discounts of up to 50% off on Tmall. Also known as Singles Day, the 11.11 Sale is one of the biggest online shopping events of the year. For the past few years, sales on Singles Day have consistently exceeded the combined sales of Black Friday and Cyber Monday.
If you do not already know, Taobao.com is a Chinese online shopping website that offers a wide range of products. You can literally buy anything you need from fashionwear, electronic products, household items, furniture, and even your wedding dress! Taobao is popular with online shoppers because it offers the same products in retail stores at much cheaper prices.
Whereas Tаоbао Mall (Tmall.com) operates on a B2C system where only merchants that have their stores verified can list on that page. This assumes that the seller must be a legal entity that sells genuine goods to the consumers. Both are owned by the Alibaba Group.
Here are some handy tips to help you make the best of your shopping experience on Taobao 11.11.
Tip 1: Familiarise Yourself with the Tmall 11.11 Festive Page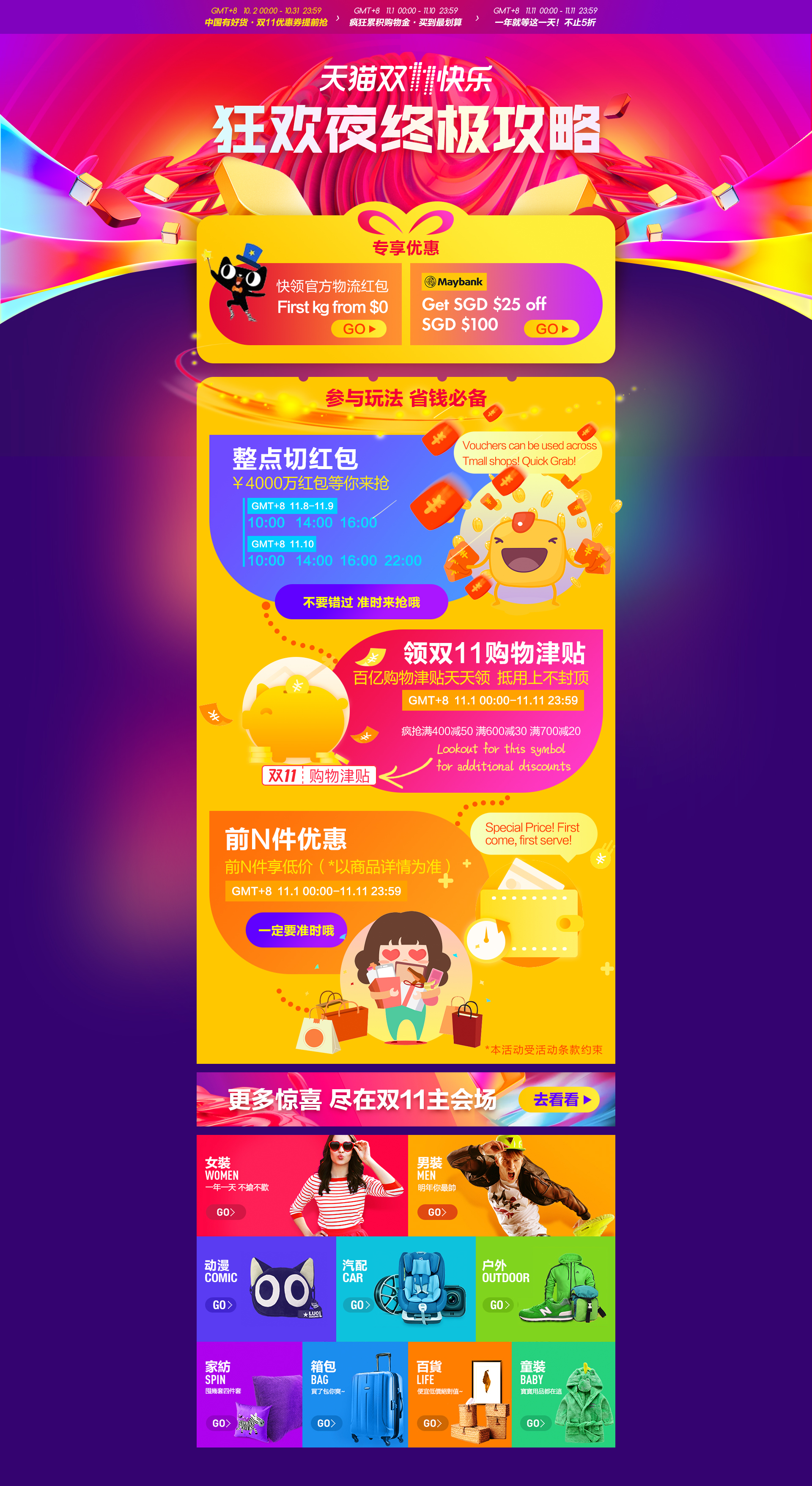 The Tmall 11.11 Festive Page is your ultimate survival guide to 11.11 sales. The page lists information on all the promotions that stores will be running on 11.11, as well as exclusive merchant discounts. For instance, one of the exclusive partners that Taobao has partnered with for 11.11 is Maybank. You get to enjoy an additional S$25 cash rebate with a minimum of S$100 spend when you pay with your Maybank Credit Card!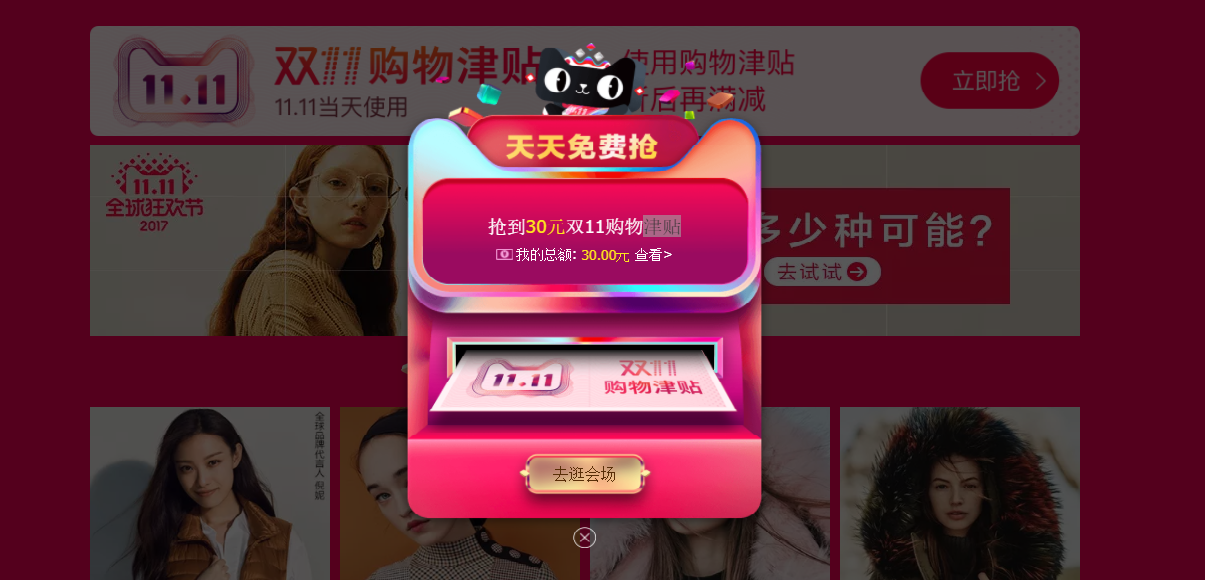 While you are on the page, don't forget to try your luck for a discount coupon!
Tip 2: Check Out the 11.11 Discounts for Individual Stores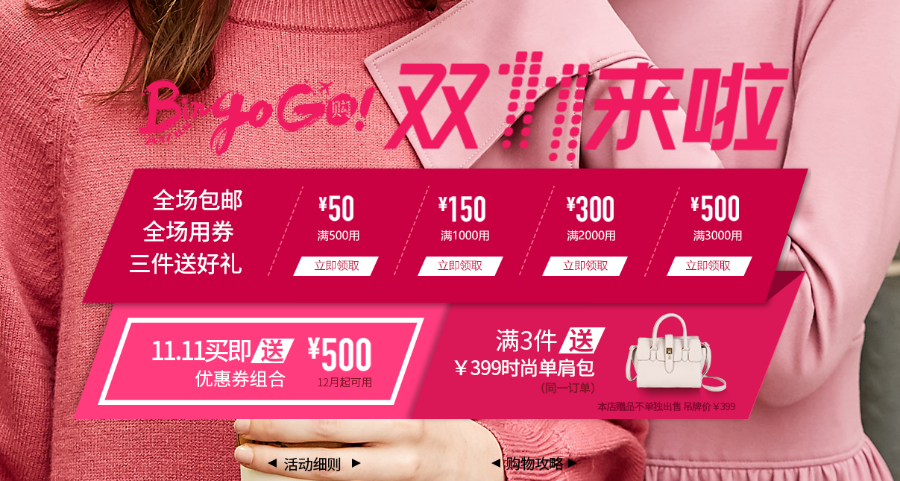 Individual stores will be offering its special discounts on 11.11. Be sure to visit your favourite stores on Taobao beforehand to check out what will be available for sale! For example, Vera Moda is offering a free handbag with a purchase of any 3 items from their store. Uniqlo has chosen to keep their sale prices a secret to drum up excitement for 11.11! The anticipation is like a long drawn out torture!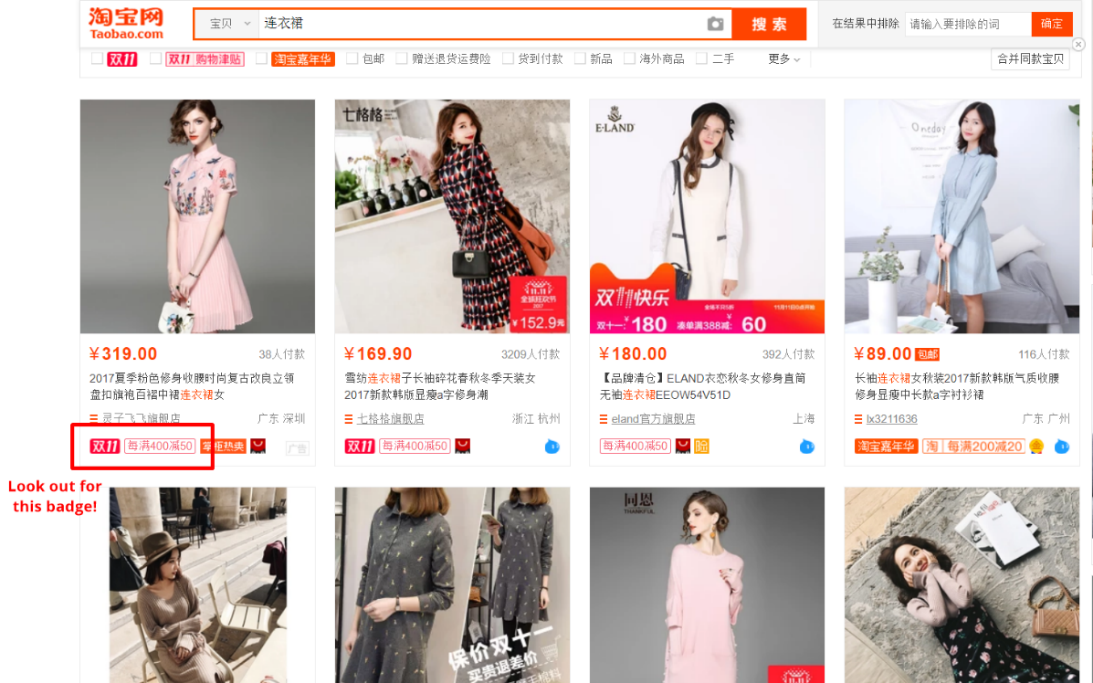 When searching for items, look out for the 11.11 badge under the product description. There will be participating stores that will give you an additional discount!
Tip 3: Shortlist Your Favourite Items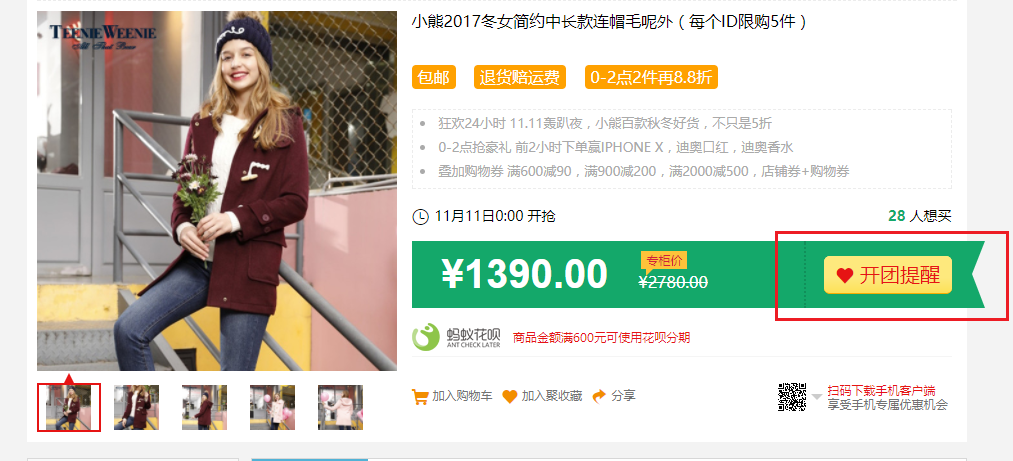 Once you have shortlisted your favourite items, be sure to set a reminder to purchase on 11.11! With steep discounts of up to 50% off, it is almost a given that items will be flying off the shelf on that day. So just make sure that you are the first one to get it by shortlisting your favourite items starting from today!
Tip 4: Pay with Your Maybank Credit Card for Even More Savings!
You get to save even more when you pay using your Maybank Credit Card! From 11 to 12 November 2017 (SGT), enjoy an additional S$25 cash rebate with a minimum of S$100 spend per Cardmember. This exclusive rebate is limited to the first 800 redemptions, capped at 1 redemption per principal Cardmember. Maximum of 3 transactions may be combined. Valid for Singapore-issued Maybank Credit Cardmembers only.
<Redemption Code: TB25>
SMS to 79898 from 11 to 12 November 2017 in this format after making your transaction(s):
<Redemption Code> <Name of Principal Cardmember> <NRIC>
E.g. TB25 Jasmine Tan S1234567A
Visit maybank.sg/tb for full details. Terms and Conditions apply.
Follow these useful tips and you are on your way to an awesome Singles Day!