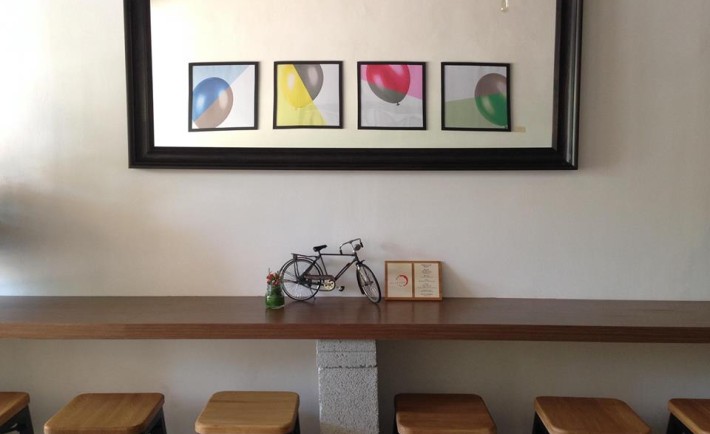 Image Credits: www.facebook.com/PercolateCoffee
Hipster, a sub-culture in today's society, exhibits appreciation for freedom, creativity, and wit. Thus, hipster places exude a youthful vibe that opposes the status quo. A modern spin on things results to the cultural experimentation of dishes. Where exactly are these hip food places located? Well, they are all over Singapore. In hawker centers, inside the malls, and more. With these myriad of choices, here are the best ones that serve dishes under S$30…
1. PERCOLATE
Located in the Bedok area, is a humble cafe opened by a few friends. The place is simple, cozy, and beautifully decorated that is why it brings a relaxing ambiance to its customers. Prices are budget-friendly with an average price of S$10. A 5-oz of white will only cost you S$4.50 while a yummy Smoked Salmon with Wasabi Cream Sandwich will cost you S$9. Good prices offering delectable dishes…who am I to complain?
Location: 136 Bedok North Avenue 3, #01-152B Singapore 460136
2. IMMANUEL FRENCH KITCHEN
Have you ever eaten fine French cuisine in a "Kopitiam" setting? If not then, you have not taste the media acclaimed: Immanuel French Kitchen. A brainchild of Chef Immanuel Tee, this food stall serves restaurant quality dishes using only the finest dining techniques such as espumas and braising. At a an affordable price, Immanuel French Kitchen dishes are priced at S$18 on the average. People have only good things to say with their Duck Confit. While a hip Miso Foi Gras (S$16.50) was made with fusing Japanese cuisine elements.
Location: Blk 119, Bukit Merah Lane 1, Singapore 151119
3. TWO WINGS
The unique thing about Two Wings is that the owner Jeremy Loh used their original family recipe that have been passed down to each succeeding generations since 1970. Their amazing Crispy Wings that are imported from Brazil will cost you S$8.50 for 4 pieces and S$24 for 12. A true must-try considering the inexpensive prices and the glorious crunch of each wing. If you are a health-conscious individual, fear not. They offer Fresh Cut Salad for only S$3 and you can choose between balsamic vinaigrette or honey mustard dressing.
Location: 119 Bukit Merah Lane 1, Singapore 151119
4. FIX
Fix Cafe is a poolside cafe located at the Balestier area. Sounds like a cool place doesn't it? You are correct! The place is youthful and appealing that even most of the customers are young. A notable modern take on their menu is their naans. Instead of using the traditional wrap, they used naan in making dishes like Chicken Tikka Naanwich (S$11) and Beef & Kimchi Naanwich (S$11). For dessert lovers, you must order the Butterscotch Arabica Choux (S$6) or the Strawberry Pistachio Rose Tart (S$6). Surely, Fix is a place for affordable and delicious pastries, grilled sandwiches, and artisan coffee.
Location: HomeTeam NS-JOM Clubhouse, 31 Ah Hood Road Singapore 329979
5. STEW KÜCHE
If you think that European dishes are only served in "Atas" restaurants then, you have got one thing wrong. Located in a busy kopitiam is a stall that fuses Swiss-German and Italian cuisine. With their scrumptious feasts prepared in a very experienced way, it is surprising that their prices are under S$30! It is recommeded that you try their special dishes such as the Paprika Beef Goulash (S$15.50) and the wide array of sausages (priced from S$6.90). They also sell a broad selection of craft beers for all the beer lovers out there.
Location: 119 Bukit Merah Lane 1, Singapore 151119