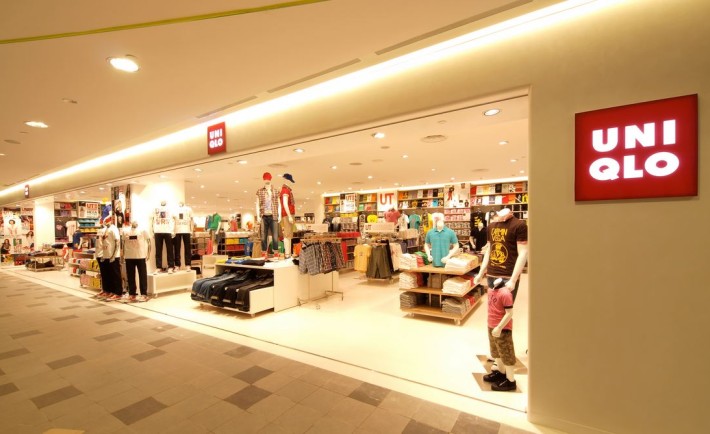 (Image credit: http://www.fastretailing.com)
Long before JPOP was mainstream, Japanese brands had been circulating the worldwide market. Valuing their historical significance, contemporary influence, and innovative style, Japan never seize to amaze its consumers. On that note, here are 4 Surprisingly Affordable Yet Quality Japanese Brands Available In Singapore…
I am in love with MUJI's products not only because of its simplicity but also because of its efficacy. Most of their products are practical such as the "CT LINEN POLY SOFT BOX OBLONG S HALF", a foldable fabric storage box for only S$13.
Curated by Ryohin Keikaku Co., Ltd., MUJI upholds the philosophy of bringing quality products at lower prices. This is because of their intensive selection for raw materials. A testament of that are their stationery items including office supplies, packaging items, acrylic storage, desktop items, and handphone accessories with prices ranging from S$0.90-S$49. Aside from this, they also sell tasty foods and skin care products, which Japan is truly known for.
MUJI has 9 outlets islandwide, click here for more details.
Everyone knows that a woman's crowning glory is her hair. A shiny, smooth, and beautiful hair is the definitive characteristics of a good hair care brand. TSUBAKI fuses its Japanese roots by adding the hair ingredient of ancient times – the Camellia oil. Although it was launched in 2006, TSUBAKI has been leading the hair care brand in Japan with over 270 million units of shipments worldwide. This is due to their affordability, quality, attractive packaging, and celebrity endorsers. As it is gracing Singapore, users can surely love the effect of lustrous and frizz-free hair with regular use. TSUBAKI is available at all Watsons outlet with prices as low as S$8.90 (e.g., TSUBAKI Shining Shampoo 220ml and TSUBAKI Damage Care Conditioner 220ml).
A Japanese brand that is celebrated by international clientele, UNIQLO's shops have always something for everyone. From plain T-shirts, patterned dresses, oxford shirts, winter jackets, and undergarments…UNIQLO pieces proves to be diverse. Aside from that they are known for quality products sold at a reasonable rate. Focusing on quality helps reduce waste. With prices as low as S$4.90, UNIQLO still offers worldwide sales. Fancy a Striped 3/4 Sleeve Dress?
It is available now for S$29.90 – save S$20! Or how about a classic long sleeves for men? It is available now for S$12.90 – save S$12!
UNIQLO has 22 outlets islandwide, click here for more details.
Dreaming of a flawless and fair skin? Dream no more. Japan has brought its special formulation to Singapore with Hada Labo's skin care line. Hada Labo embodies an uncomplicated approach to skin care products with its motto "Nothing More, Nothing Less" being present in their ingredients and product processing. This means that each product is formulated with the suitable ingredients to meet the needs of the consumers. For example, they use Retinol for the anti-aging products and Hyaluronic Acids for the hydrating products.
Their prices are as low as S$12.90 (Retinol Lifting + Firming Lotion) and as high as S$32.90 (Arbutin White Essence). Hada Labo is available at all Watsons outlets. Here is a short clip of a Japanese skin care regimen incorporating Hada Labo's products: