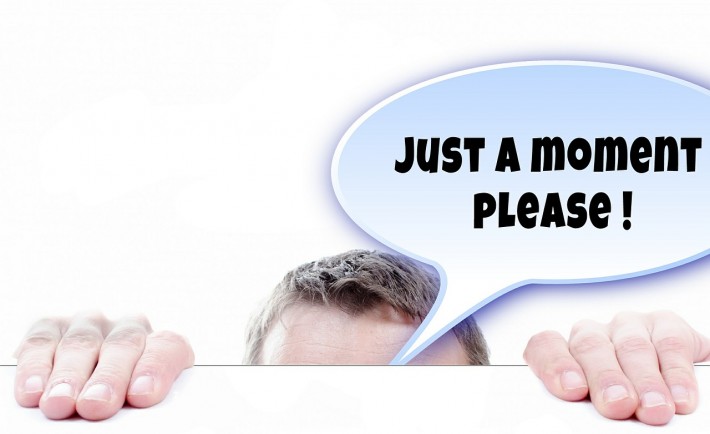 Image Credits: pixabay.com (License: CC0 Public Domain)
As the Japanese Proverb once scribed: "Money grows on the tree of patience."
Yes! One virtue, practiced religiously, that can definitely increase your savings and even increase the odds of success is none other than: Patience. Why is that so?
1. PATIENCE BOOSTS YOUR DISCIPLINE
Applying patience to overcome instant gratification is important in financial success. If you are an impulsive over-spender, establish a waiting day rule of at least 30 days on any purchases. The new items you have been eyeing on will go on the waiting list. This will not only help you to develop patience but also to help you filter out which ones you need and which ones you don't.
2. PATIENCE HELPS YOU RESIST THE TEMPTATION
If the temptation of spending is overwhelming, try discussing financial matters to your bank. You may ask them to make automated payments or to put restrictions into your savings account and credit card. Once the convenience of spending is out of sight, it will be out of mind.
3. PATIENCE ALLOWS YOU TO LOOK FOR OTHER OPTIONS
Sadly, in a world that hates delayed gratification, impatience costs people cold hard cash. If you are willing to wait instead of purchasing immediately, you are able to compare prices within other shops and to find cheaper options while you are it. Patience gives you the opportunity to wait for the greatest sales, huge markdowns, and bargain deals that will help you save a lot!
4. PATIENCE ALLOWS YOUR MONEY TO GROW
The longer you keep your money, the more you will make of it. Elevation in your wealth each year is possible because of compounding. Compounding is the addition of interest to the principal of a deposit. Read more about the compounding power, here.
5. PATIENCE SHARPENS YOUR CONSCIOUS SPENDING
Patience sharpens and shapes your conscious spending by letting you realize the worth of each item. Ask yourself in the present time: "At my age, what matters to me the most?"
If you are willing to wait for a purchase then, you consider that item as important. And if it is that important…surely…it is worth the wait.