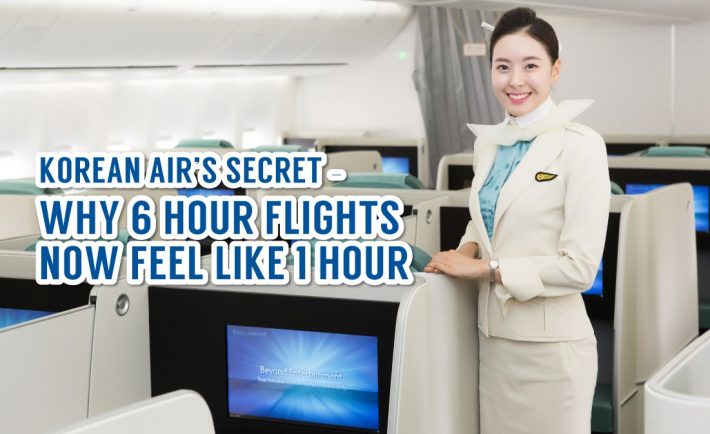 About Korean Air
Having been around in the industry since 1969, Korean Air has established itself as one of the most premium airline services in the world.
With its wide range of service offerings, from in-flight entertainment to comfortable, luxurious flying, you can be assured that your every needs is met from departure to arrival. For 2018 airline ratings, Korean Air was awarded as the Best Economy Class airline by equipping seats to guarantee the most comfortable economy seats for the passengers. Be prepared to be pampered by their warm service and excellent reliability.
The Korean Air ticket holds numerous possibilities and offerings that you wouldn't even have imagined. It is no wonder that the airline has been recognized as one of the top 10 airlines in the world!
Flight Comfort
Many people complain about the lack of legroom on their flights. You'll quickly realise that this isn't a problem at all with Korean Air – their seat pitch is 34 inches long, designed to give you all the comfort you need.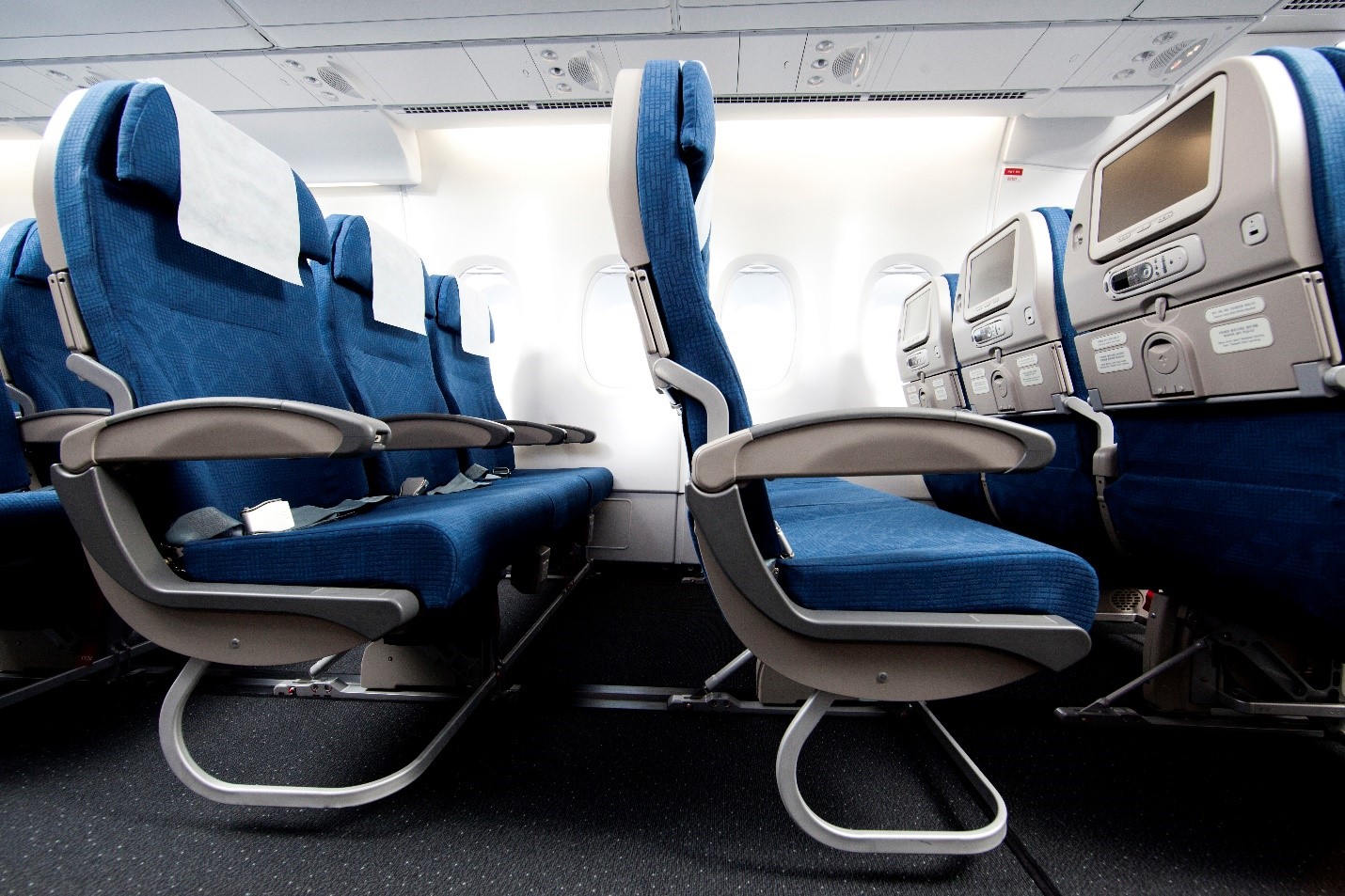 This is much more spacious compared to other flights carriers whose seat pitches are approximately 31 to 32 inches long, with budget airlines seat pitches at 28 inches long.
Now that's how you fly comfortably!
Flight Entertainment
Wondering what the best way to shorten your flight journey is? Movies! Korean Air brings you the latest blockbuster movies straight from the cinemas and into your own personal LCD monitors.
You can also plug in and have some of the latest songs, ranging from Pop, Rock or Jazz, and even K-Pop, to accompany you through your journey with Korean Air.
On top of that, if you have trouble resting, why not choose to play one of their many in-flight games? Their state-of-the-art entertainment suite is a treat for everyone of all ages.
In-flight Meals
Begin your Korean experience right from the very start with Korean Air. Korean Air offers customers the convenience and comfort through its award-winning offerings of Korean and international meals. Selected wine services are available with wine flown from France, Chile and Australia. Special meals services are also available for passengers who may have additional dietary restrictions like vegetarian, religious dietary restrictions or allergies.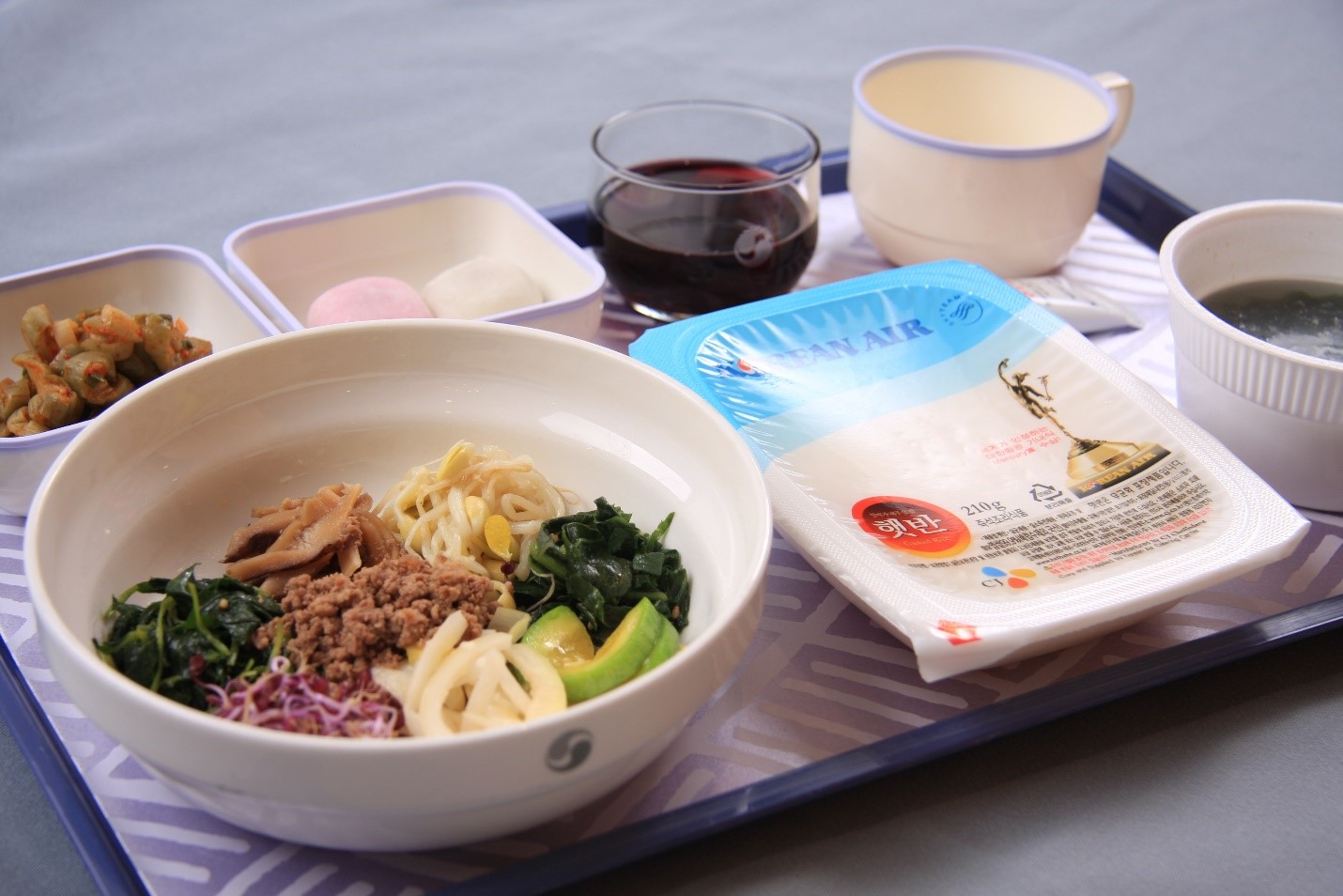 A must-try is their two-time Mercury Award Winner, Bibimbap. This dish will set your senses ablaze with its delightful tastes, and coupled with the free flow water, juices, soft drinks, wine and alcohol, it is almost a perfect dining experience in the air.
In-flight Services
Personal lights are also available for you if you wish to read on your flight. Korean Air also provides all passengers a copy of the Morning Calm magazine, a publication that seamlessly brings you to some of the best places and most breathtaking sights in the world. Sit back, relax and enjoy!
On top of that, there are plenty of other services available too. Go crazy with shopping on board Korean Air via the duty-free sales, where you can get great deals on your favourite products. Snacks and beverages as well as light meals and services are also provided on certain flights to keep passengers engaged and entertained.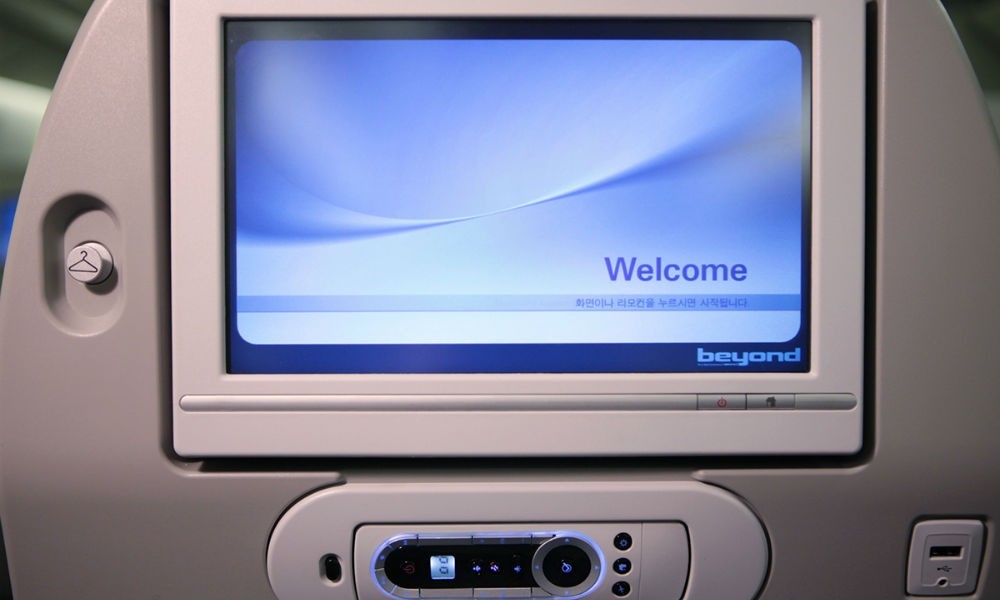 You'll also notice that each seat comes with a USB port for you to charge your devices. Sweet! Now you never have to worry about a flat phone battery anymore!
Korean Air Boarding Pass Promotions
Not many people know about this, but the Korean Air boarding pass offers you some of the best deals around for attractions, dining and performances around South Korea and beyond.
If you're visiting South Korea, you can get 20% off your Everland or 30% off Lotte World tickets for a day of fun. You can then enjoy the rich history of South Korea by visiting Jeju Folk Village at 30% off. In the evening, enjoy a performance at NANTA Theater at a 10% discount. Sounds good, right?
You can also expect additional discounts on transportation, such as the Arex Express Train at a discounted price of KRW 6,900 (U.P. KRW 14,500), and hypermarkets like Lotte Mart. With so many good deals all around, it's hard to say no to flying with Korean Air. Have a look at the deals available for not just South Korea but other countries as well here.
Look no further! Book your ticket from Singapore to Seoul with Korean Air from $677 all-in, by 1 Jan 2018 now! Advance purchase of 90 days applies.