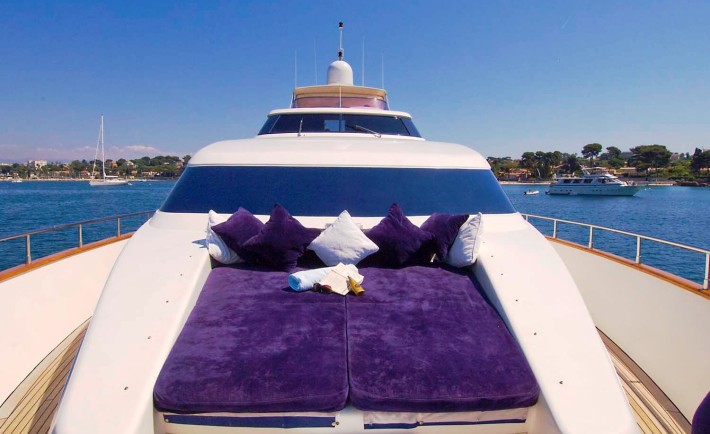 Image credit: charterworld.com
Experts estimate that more than 90% of the diseases are stress related. And rapid aging is probably another negative by-product of sustained elevated stress levels. While eradicating anxiety and stress altogether in fast-paced Singapore may be unrealistic, indulging in therapeutic treatments and one's favourite hobbies can certainly help to manage stress.
Continuing from the article "How to maximise your life with a $3,000 paycheck", this article is the last in a five-part series and it will zoom in to the ways of deriving the ultimate satisfaction and gratification from life with the last 10% or $300 of a $3,000 salary.
1. A short getaway to Johor Bahru
While it is a well-known fact that JB is a shopping and food haven, many may still feel that it is not worth a hassle to beat the checkpoints and commit to the distant travel. However, depending on one's schedule and opportunity cost, the huge cost savings are hardly resistible. Indeed, food, accommodation, wares and massage services are priced at a steep discount to those in Singapore, especially when the favorable exchange rate persists. Therefore, it may be more sensible and economical to shop in the foreign land to maximize your spending power.
2. Go online shopping
Being economically vibrant and prosperous is honorable, but it is not without its costs. Prohibitively high rental and labour costs in Singapore have created much hardship for local businesses, and consequently, the consumers who have to bear the inflated price tags. However, it pays to be technologically savvy. The major growth spurt of online retailers has simply thrived on a low-cost but high-quality principle. Furthermore, online businesses are easily accessible, which enables effortless comparisons. And it is precisely this unmitigated flow of information that heightens competition and further drives down our bills. So, time to hitch on to this modern trend if you haven't!
3. Learn a fun skill
Learning is limitless. By continually expanding your knowledge and skills, you gain others' respect while becoming an increasingly invaluable asset to their lives (and of course, you are the greatest beneficiary of your own abilities). It does not have to always be intellectual. It could be an indispensable skill that most people overlook. Thankfully, this gap is plugged by LessonsGoWhere, an online marketplace that brings exciting and enriching lessons covering a diverse blend of 9 categories from baking to photography to an aspiring community. Who knows if one day, the new skill may even change your entire course of life and carve out a rewarding career niche?