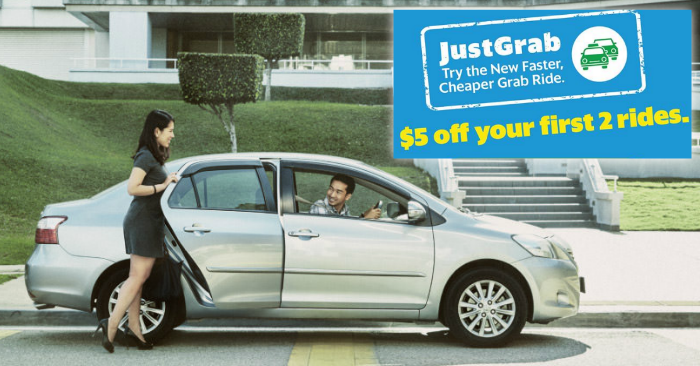 JustGrab is a new service, that combines our car & taxi fleets, to automatically assign you the nearest vehicle at an affordable fixed fare.
Their cars & taxis come together to offer you the largest fleet in Singapore, so you can be on your way faster!
JustGrab automatically assigns the nearest vehicle, either a taxi or car, to you at an upfront fixed fare rate, allowing you to know your exact fares even before you book. Having the largest combined fleet of taxis and private cars in Singapore allows us to get you a more affordable ride, much faster than any other app in Singapore.
Try it out with this promo code JUSTGRAB5 and enjoy $5 off your first 2 rides!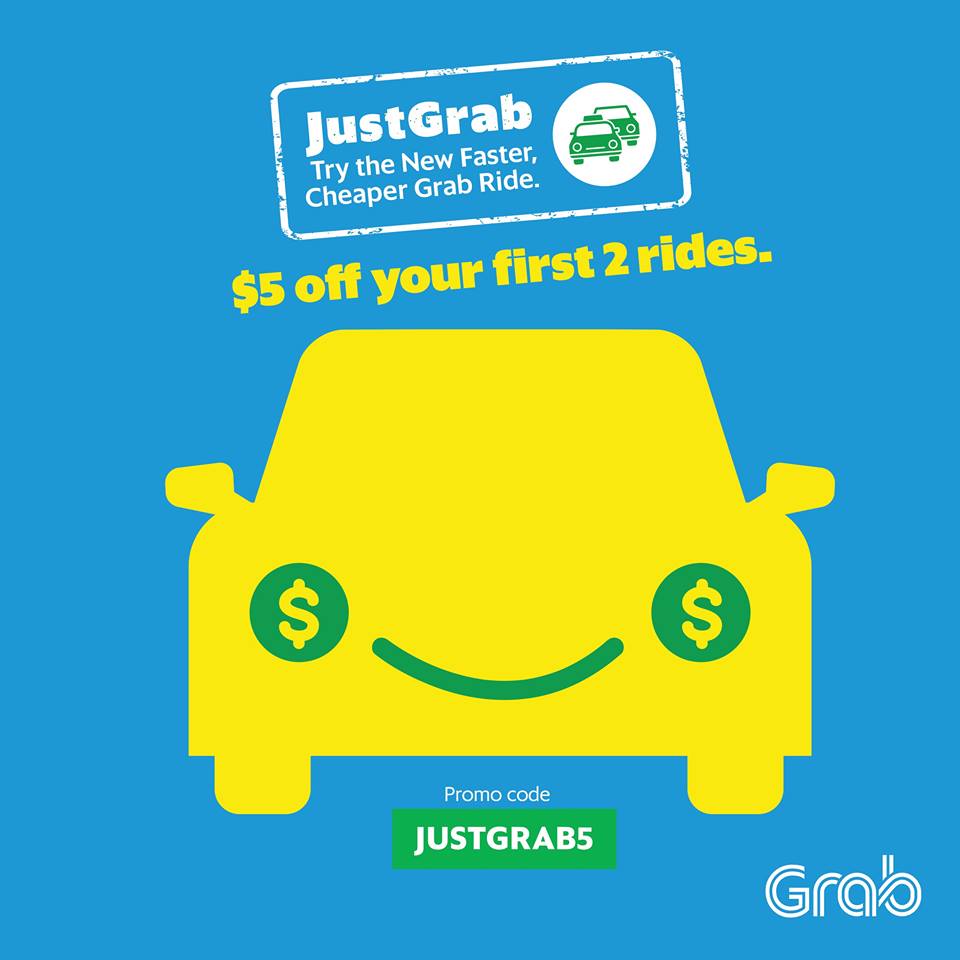 Share this promo code with someone you care and let them save on their rides!