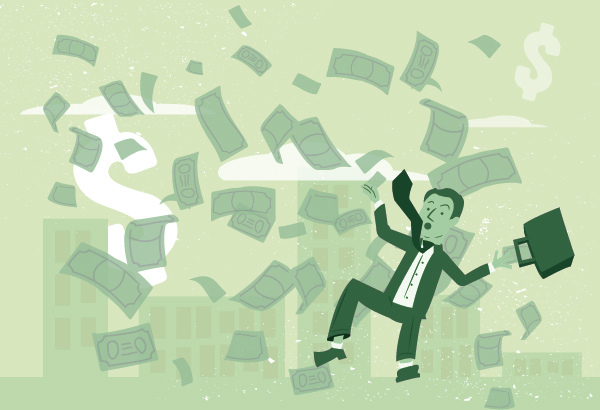 Image Credits: OTA Photos (www.tradingacademy.com) via Flickr
We know you have been a naughty boy and you want to break your trading routine. The hardest thing of our lives is the best thing that can happen to us and we always want to break it. You can remember how hard it was for your parents to send you to the school. You will have all the sicknesses of the world and still, your daunting mother sent you off to school. Trading in Forex can be boring sometime and you will need a change. Many people try to make that change by not following their routine and the result is not sweet. If you are wondering in your mind and want to know what will happen when you do not follow the routine you have made for your trade, this article will tell you what will happen to your routine.
Discipline is the key to success
In any profession, you need to show a great deal of patience to become successful. When it comes to Forex trading there is no other alternative to discipline. The majority of the senior traders in Singapore are extremely discipline and for this reason, they are able to make a consistent profit. Unlike them, the novice traders are always breaking their rules and losing money. If you look at the success rate among the traders in Singapore you will be surprised to know that most of them are doing relatively well in the investment business. This is only because they always follow the key rule investment. They are never taking any excessive risk neither they are dealing with the market with emotions.
Emotions can easily ruin your trading career and you can do nothing about it. You need to learn to control your emotion by demo trading account for at least six months. If you can successfully demo trade the market, it's time for you to start trading with your real money. But always remember, discipline is the key to success in Forex trading. Read books about trading psychology since it will greatly help you to become a better trader.
You will get unorganized
The first thing that you will see in your career that you will get unorganized. A routine does not improve a trader but it helps to keep organized. If you know what you are going to do when you have finished brushing your tooth, it will be much easier for you to keep track on your daily works. If you break your routine and do what you want, you may not do something important. When you will break your routine, you will get unorganized and you will make losses. You will analyze the market sometime and sometime you will trade with your mind and you cannot expect that you will make a profit with this trading.
Profit will be harder to make
When you are unorganized in your trades, the profit will not come to you. You have to trade the market with the same routine every day and when you do not do that, you will be trading on a hinge. Following your routine is the right thing to do in Forex and when you break it, you do not make the profit. Traders are always saying to develop your routine and following it every day. This is why it is important for you never to break your routine.
Your career will not improve
Every trader wants to improve their career and it is not possible if you are trading without routine. Always keep a routine and follow it whatever happens. You may not make profit always but you will build consistency in your trading. The successful trader never breaks their trading routine and this is why they are consistent in their career. It is not possible to advance in your career if your routine is not followed. Never break your routine and trade the market with it and you will be successful.