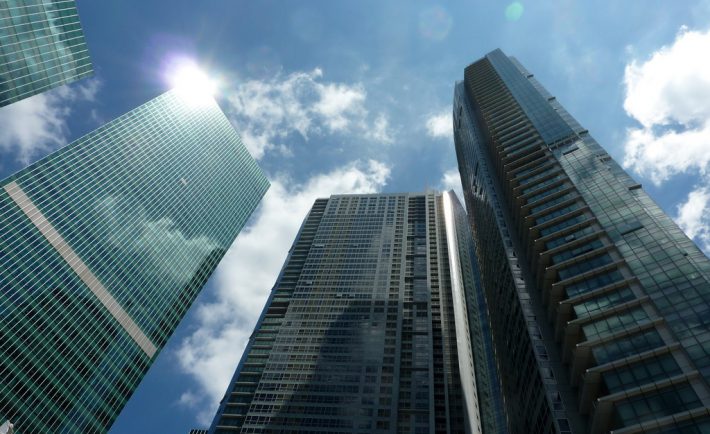 (Image credit: simone.brunozzi, via Flickr)
Singaporeans are fixated with buying property – and they don't just stop at one.
In a report published in June 2016, Maybank Kim Eng's research team found that approximately 1.1 million households in Singapore own the homes they occupy, but there are another 200,000 housing units are currently held as investments. This demand, coupled with land scarcity, means that property in Singapore doesn't come cheap.
There is however, a more affordable option for those looking to invest in property: real estate investment trusts (REITs). REITs – Singapore REITs (S-REITs) in particular – have been making headlines recently for offering handsome dividends, made even more attractive by a persistent low interest rate environment. If you are a dividend investor, you may want to learn more about this asset class.
How Have Singapore REITs Fared?
According to a Bloomberg report in October 2016, the 7% yield offered by S-REITs exceeded those listed in Australia, the US and Japan. That's been the driving force behind an approximately 9% increase in the FTSE Straits Times Real Estate Investment Trust index this year as yield-hungry investors flock to the offerings amid record-low interest rates.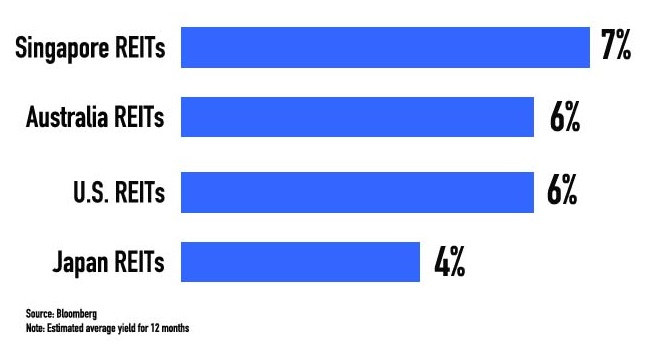 Findings by SGX My Gateway published on 11 September 2016 also showed that the sector logged an indicative average dividend yield of 6.7% p.a. thus far, compared to that of the Straits Times Index (3.9% p.a.) and MSCI World REIT Index (3.9%p.a.).
Compared to fixed deposit rates? The difference is even wider. In September 2016, the 12-month fixed deposit rate  – or the average rate compiled from that quoted by 10 leading banks and finance companies – was 0.35% p.a.
What is a REIT Anyway?
A REIT is a trust that owns and operates income generating real estate. The rental income or interest payment that is earned by the REIT is passed on to investors in the form of dividends.
Here are more facts about REITs and S-REITs:
There's a reason why S-REITs pay handsome dividends. They are required to distribute at least 90% of their taxable income each year in order to enjoy tax exempt status by IRAS, subject to certain conditions.
Investing in one REIT gives you exposure to not just one, but a portfolio of properties, and at a fraction of the price that it would cost you to buy a single property.
The portfolio of properties are not limited to those in Singapore. Some REITs have international properties in their portfolio.
REITs are more liquid compared to property as they can be bought and sold on stock exchanges throughout the day just like any other stock.
What S-REITs are Out There?
There are different types of S-REITs to choose from, and they are affected by different factors.
Maybank Kim Eng's research team believes that industrial REITs, like Ascendas REIT and Mapletree Industrial Trust, could benefit from public spending's focus on boosting innovation and productivity. Business parks, science parks and high-spec industrial space will be in demand. So if you are wondering what type of REITs to watch out for, you could consider finding out more about industrial REITs and whether they fit the objectives of your portfolio.
Disclaimer: This message is for general knowledge or information only. It is not an offer or invitation to buy or sell securities, futures or other products or services. Our products or services vary in different jurisdictions, subject to their respective terms and conditions and the licences our affiliates and us hold. This message is not an advice or recommendation for any financial planning, investment, legal, tax or other purposes and, accordingly, no responsibility or liability is assumed by us or our affiliates, whether directly or indirectly, from any person taking or not taking action