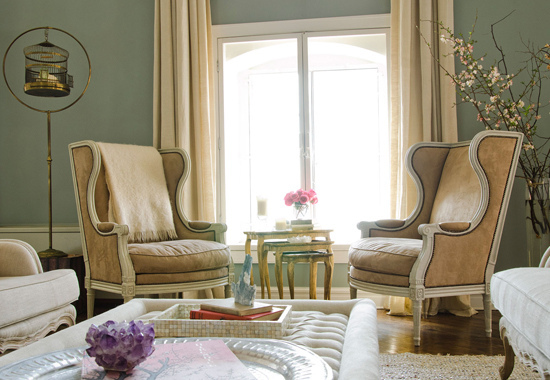 Image Credits: burrs&berries via Flickr
After the wedding, the next thing that newlyweds must invest on is the house. You may have to work harder to keep the interior look fresh. And, as you make significant changes in your house, it will have a tow on your paychecks.
But, that shall not always be the case. Here are 8 Cheap Home Decorating Ideas for you love birds…
1. FLARE WITH FRAMES
Add the "wow factor" to your side table by adding an attention-getting frame. Here are a mix of photo frames from Ebay.
2. POSH WITH PILLOWS
Whenever guests arrive, the first thing that they will see and stay longer on is the sofa.  Dress up your dull sofa by adding bold printed cushions such as animal, island-floral themed or a suede pillowcase. IKEA offers a wide range of pillow cushions designs that range from $1.90 to $19.90! It is not only elegant but it is also affordable!
3. LIGHTS ARE EVERYTHING
Purchase more in lower-wattage bulbs to change a room's mood from restful to romantic. And, if you want to take the romantic a level up…use table lamps or floor lamps to put a lights wherever you want to cuddle.

4. PUT A PAINTING ON
You may buy pop-art (Product name: KNISTA) , minimalist, and vintage looking (Product name: OLUNDA) illustrations for only $19.90 at IKEA. This will add beauty to your simple rooms.
5. REVAMP THE WALLS
One of the fastest ways to make your house extra expensive is by giving the walls a new look. Paint the walls of your living room with a higher contrast color to make it pop. Paint your kitchen orange to make the food inducing and the bedrooms purple to make it  more relaxing.
6. GO GAGA FOR COLOFUL-POTTED GREENS
Having a few small plants in the kitchen will make it feel livelier. Adding a pop of color to its pots or vase will surely make your guests green with envy.
7. RUG IT UP
To quickly fix a room's problem area, you may throw a rug on the floor. Rugs add an interest and an interesting focal point to the room. Shop around for bargain rug that fits your room.
8. WORK WITH WHAT IS AVAILABLE
One of the most efficient yet no-cost ways to redecorate is to rearrange and repurpose the things you already have. Search your house and think of the items you can change the setting in another room.
Make your kitchen chairs look new again with a little splash of spray paint and new fabric covers.
These simple decor ways will not only change your house but also your lives as Husband and Wife!