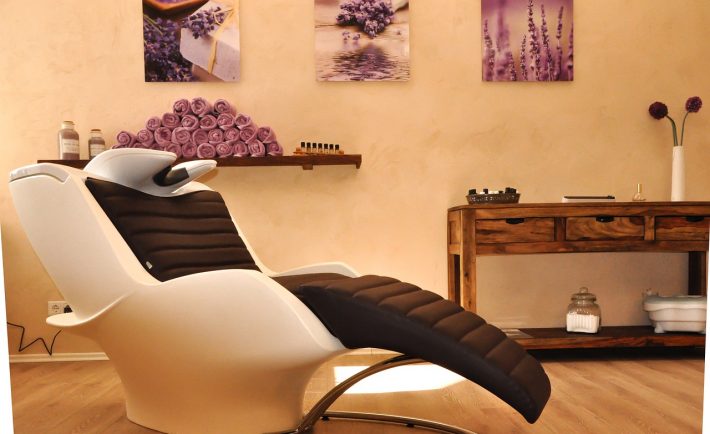 Image Credits: pixabay.com
Despite the wrestling butterflies in your stomach, you visit a beauty salon with an anticipation of a wonderful makeover. Who can blame you for splurging in the beauty salon? You are there to improve your physical appearance, anyway. There are so many products and add-ons at your fingertips that you may just end up broke. A woman has to live a little, right?
Do not sacrifice quality for cheaper services! To help you maximize your funds, here are some money-saving tips:
#1: SKIP THE TREATMENT
I have to admit, I am a lucky gal! My recent trip to the hair salon included a free peppermint treatment. Conditioning treatments are crucial after coloring your hair. Furthermore, a peppermint treatment includes other benefits such as getting rid of dandruff.
Hair stylists will do anything and everything to promote their conditioning treatments. I have experienced different marketing tactics – one even went as far as telling me that I will soon become bald. If your hair is generally healthy, you may skip the salon treatment. Said treatments can boost your bill by S$10. Consider purchasing a hair treatment or a hair mask instead. You may get this S$19.90 hair expert and use it more than once.
#2: CHOOSE THE JUNIORS
When you enter a beauty salon (i.e., nail or hair), some receptionists may ask you whether you have a preferred staff or not. Clients usually go for a stylist that they trust. This is why salons enable booking in advance.
During your first visit, you may judge the staff through their price lists. Prices for junior and senior stylists are different. Stylists with less experience and educational background will get paid less. Are you willing to pay a fortune to get the senior stylist's touch? For simple services, you may opt for the junior stylists instead.
#3: DO IT YOURSELF
Before having professionals dye my hair yesterday, I had it colored last August (2017). This means that I was carrying about 3 inches of black hair along with the rest of my brown hair. It was hilarious to look at! To look like a normal person again, I opted to dye my hair completely. Touching-up the roots alone can cost me about S$40! It is an insane price to pay for a minor flaw.
Touch-ups are better done at home. Aside from the convenience of not leaving your home, your pocket will thank you for it. Completing the service at home could cost you about S$4-15. This is a bargain price compared to having professionals do it.
#4: CUT THE UNNECESSARY
Spa and salon packages may sometimes include services that you would not normally reach for. While getting a foot massage is pleasant, you may simply opt for a pedicure. You are not getting much of a bargain if you are only there for the basic services.
Do you really need the standard packages or the a-la-carte options? If the standard packages do not suit your needs, explain your situation to the owner or the manager. Ask for discounts – if possible.
#5: RESEARCH THE CUT
Prior to booking an appointment, it is recommended to browse through your options. Do your research to have an idea of your desired outcome. Your cut must complement your face well. People with round-shaped faces can get a bold pixie cut.
While, people with square-shaped faces must keep their hair long with layers in order to highlight their face. Avoiding short hair styles is also a good idea. And for heart-shaped faces, a medium hair cut with uniform layers will look attractive.
#6: BE COMPLETELY HONEST
Whether you will visit a beauty salon for advise or a full-makeover, you need to determine your intentions. Be completely honest when you are there for "window-shopping" alone. Will you get the same level of attention you would have otherwise? If it is a busy day, probably not.
Honestly allows you to carry your pride despite walking out with nothing on your hands.