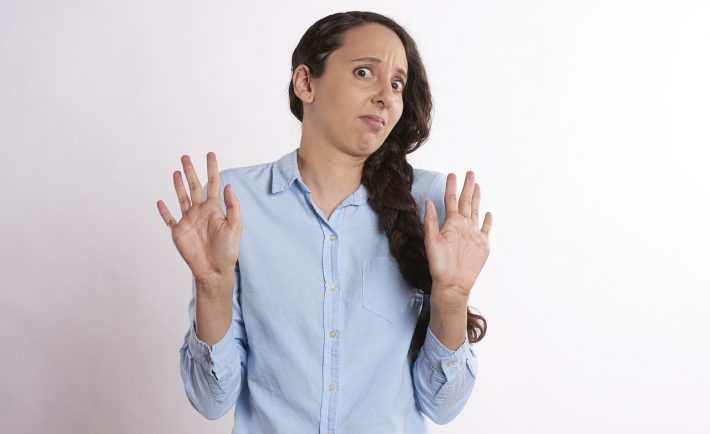 Image Credits: pixabay.com
Crafting a Curriculum Vitae (CV) or Resume urges you to select the type of information that you need to put in or throw behind. You are in luck! You live in an era where vast career articles can readily be pull out for you to use at any time. You may even ask your parents, co-workers, and other people surrounding you to help you with your CV.
Mistakes can be made in the actual writing of your CV,. While it is impossible to pick the brain of every hiring manager in Singapore, you can still avoid causing irritation!
KILL THE BUZZWORDS
As a budding candidate, your top priority is to impress your potential employer. I completely understand that you want to display your grammar proficiency and vocabulary prowess. However, you do not need to throw a bunch of buzzwords to shine. Do you really know the meaning of synergy and "best of bread"?
This type of words or terms will make hiring managers roll their eyes! Opt for words that highlight what you actually did such as created, managed, achieved, negotiated, and launched. Action words will show off your skills and provide weight to your profile.
STEER AWAY FROM CLICHES
Catch the recruiter's attention without sounding too annoying by avoiding unimpressive cliches. These are either too vague or repetitive. Using flowery phrases such as "people person" and "hard worker" are difficult to prove. It is better to provide concrete examples to present your accomplishments.
Remember, much like in courtship, it is better to get creative and straight to the point!
BE CAREFUL WITH THE LABELS
I know how efficient it is to send a generic CV to all the possible employers. As an unemployed fresh graduate, this is one of the strategies that I used to partake on. If you are as guilty as I was, you must ensure that you edit the company or institution to which you are addressing the document to.
Attention to the slightest details goes beyond proofreading. It sends out a message that you are customizing your CV to the right companies. Start by labelling the file with your surname and the company's name (e.g., Wee_Google.pdf).
REVAMP YOUR EMAIL ADDRESS
You can learn a lot from a person by merely checking out his or her email handle. Well, when was the last time you've changed yours? Answering "while in secondary school" may not be good. Chances are, your email may be something along the lines of [email protected] or [email protected] You do not want to get flagged by tech-savvy companies just because of your humorous email address!
Upgrade your profile by setting up a separate email for work. Choose a handle that is as similar to your name as possible. Gmail is highly recommended as it includes document sharing and group chat applications, which are helpful in the workplace.
TONE DOWN THE FONTS
Outward appearance or "face value" shapes the first impression. Recruiters and potential employers are bound to notice the document's font and formatting before they read the contents of your CV. Thus, it is essential to keep things neat and professional.
The most acceptable fonts include Times New Roman and Arial, in font size 12 and color black. You may also apply Tahoma, Goudy Old Style, Lucida Sans, Garamond, and Century Gothic. It goes without saying that Comic Sans MS and Chiller are not welcomed in this club!
DO NOT INCLUDE EVERYTHING
The rise of modern technology urged us to evolve our technical skills. It is a common thing for recruiters to browse through a list of software that the candidate is familiar with. At this point, all of us are expected to be familiar with the Microsoft Office products (i.e., particularly Microsoft Word, PowerPoint, and Excel). Including other programs can boost your job profile. However, you do not have to add every piece of technology that you came in contact with!
You need to be confident with your experience and skills in that area before adding it in. For instance, it is best to write "Final Cut Pro" to your CV after editing videos extensively. The same idea applies for the languages that you speak. Being part Mexican does not guarantee your proficiency in Español!