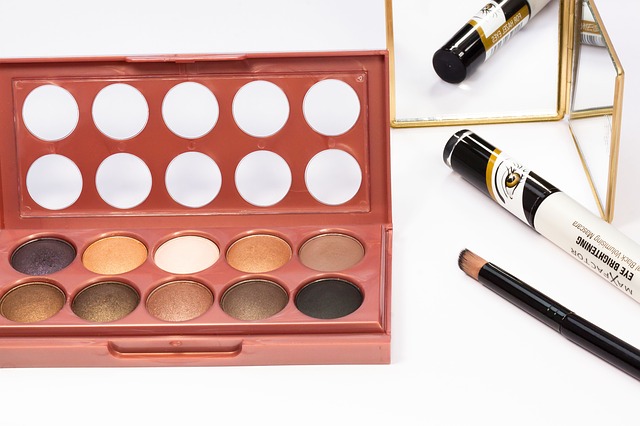 Image Credits: pixabay.com (License: CC0 Public Domain)
Whether you are someone whose cosmetics bag is filled with products or someone who has no clue what to put in it, the best approach to take is to go back-to-basics.
With a S$66 investment, you can fill your cosmetics bag with these essential beauty products…
1. BB CREAM
BB cream stands for blemish base, beauty balm, or blemish balm. This multi-tasking product  does the job of the moisturizer, foundation, serum, primer, sunblock, and protector. With a beneficial beauty product like this, what more could you ask for?
For a favorable BB Cream within the budget, I recommend Revlon's PhotoReady BB Cream. Its fragrance-free formula is made with minerals and synthetic broad-spectrum sunscreen. Blend it smoothly as it is made with lightweight and creamy liquid texture. It retails for about S$10.95 at Watsons.
2. CONCEALER
Concealer is a beauty product that helps you get rid of dark circles and other imperfect spots.
Beauty gurus on YouTube have adored Collection's Lasting Perfection Concealer that covers blemishes and flaws for up to 16 hours. So, a little application of this creamy tube can go a long way. It comes in four colors namely: light, fair, medium, and dark. Although they have discontinued importing this product here, you can buy it online for only S$12.
3. BLUSH
A Blush or Blusher's purpose is to emphasize the cheekbones and to provide a youthful glow. Surely, you will look healthier with "reddish" cheeks.
Purchase Inglot's Freedom Blush & Illuminator as it marries a matte blush with a radiant illuminator. I recommend items 201-204. Hurry now as its limited stocks retail for S$19 at Zalora!
4. EYESHADOW PALETTE
A good Eyeshadow Palette is able to take your look from day to night. Naturally enhance your eyes with a eyeshadow that compliments your skin. For starters, you can try the beautifully packaged Sephora Collection Wonderful Dreams Eyeshadow Palette.
I fell in love with this palette, the moment I saw it online. It consists of eight soft tones in highly pigmented matte and shimmer finishes. From natural warm tones to intense dark tones, you are sure to create a myriad of gorgeous looks with this palette! It retails for US$10 or about S$14.
5. LIP GLOSS
The last fundamental beauty product to complete your makeup kit is a trusty gloss! A lip gloss is designed to add a glossy luster and a subtle color. For a lip gloss that looks pretty on every skin tone, opt for nude and coral glosses. Personally, I recommend NYX's Butter Glosses.
NYX's Butter Glosses have smooth texture, rich consistency, sweet taste, and subtle pigmentation. Go for a nude gloss called Creme Brûlée, a coral gloss called Apple Strudel, or a pink gloss called Vanilla Cream Pie. Put a bit more at the centers of your lower and upper lips to make it look slightly fuller.
Buy it for S$10 at Sephora outlets or for S$9.30 at Changi Airport.