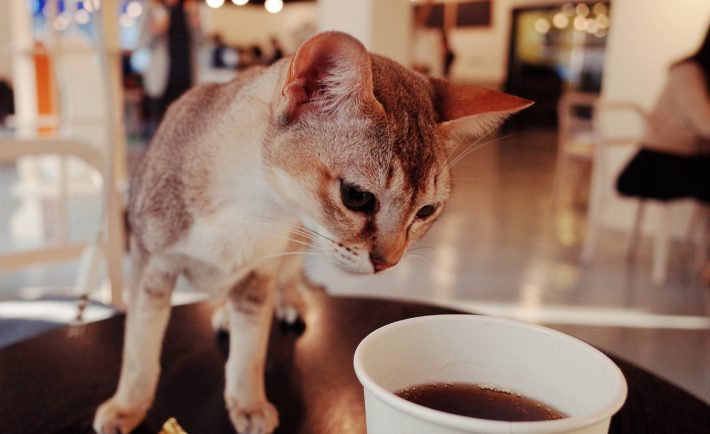 Image Credits: pixabay.com
Best known for writing the "Supreme Philosophy of Man", American author Alfred Montapert once expressed his ideals on animals. For him: "Animals are reliable, many full of love, true in their affections, predictable in their actions, grateful and loyal. Difficult standards for people to live up to."
How can we compete with non-judgmental creatures that seek companionship and empathy? As much as you want to surround yourselves with adorable pets, you may be restricted by the law. You have to follow the neighborhood pet guidelines mandated by the HDB. Furthermore, you may be excessively preoccupied with work or school that you do not have enough time to maintain one. A good alternative to satisfy your fondness for cats, dogs, or birds is to visit an animal cafe.
Animal cafes may have been a rising trend in Singapore but, it has been prevalent in other parts of the world for years. Let us take Japan as an example. You will not believe the wide variety of animal cafes in Japan! From exotic reptiles to heartwarming bunnies, store owners explore unconventional pet possibilities. These cafes were primarily built to ease the stress of the country's hardworking citizens. Previous studies support the therapeutic effects of interacting with animals.
Whether you want to chill at a relaxing environment or to build new relationships, consider visiting any of these places.
OFUR PAW CAFE
If your happy place consists of giving unlimited belly rubs then, Ofur Paw Cafe is perfect for you.
Tucked away from the hustle and bustle of the city is a gem called Ofur Paw Cafe. It is a pleasant addition to the sprouting dog cafes in Singapore. How is this so? For starters, the establishment offers Do-It-Yourself pancakes (from S$6.90) for your pup. Let your creativity run wild using their red velvet, strawberry, and chocolate batters.
You will not leave with an empty stomach as they feature an array of Western fusion cuisine. Personally, I am into their Pacific Salmon (about S$16.80) and Truffle Mushroom Pasta (about S$14.80).
Location: 21 Lorong Kilat, Bukit Timah Sun Court, #01-03, Singapore 598123
Website: facebook.com/ofurpawcafe
THE CAT CAFE
Living in a bustling concrete city does not mean that we lack the presence of furry felines! Spend a meaningful day with your family as you drop by The Cat Cafe. Before any cuddling and bouncing commence, you may take a sip of their freshly brewed coffee or a bite of their freshly baked pastery.
What separates The Cat Cafe from other establishments is its entrance fee of S$15, which includes a complimentary drink. You read that right! You do not have to pay per hour just to interact or to feed the animals (i.e., feeding portion is scheduled throughout the day). Yogurt, Tuxedo, and their friends cannot wait to meet you!
Location: 241B Victoria Street, The Cat Cafe, Singapore 188030
Website: thecatcafe.sg
PAWS N PANS
The glistening charm of Paws n Pans (or Paws & Pans) roots from its inspiring advocacy to promote a sustainable change in pet ownership. Its first outlet at Joo Chiat Road was aimed to help homeless dogs to find a haven in Singapore. In addition to this, the establishment works with various Animal Welfare Groups (AWGs) to increase awareness on the rights of pets. As an animal lover, how can you not support this great cause?
Let us move on to the eclectic dining experience. This pooch cafe serves food that can both be consumed by humans and their pets. It creates an environment that allows you exchange conversations with your fellow dog-owners. Try their popcorn chicken, Thai tea, and other treats found here. You may host an intimate party for your beloved pet by renting a room at their three-storey space.
Your children, no matter how young, can come with you inside the cafe. What's more? Admission is totally free!
Location: 327 Joo Chiat Road, Paws n Pans, Singapore 427584
Website: pawsnpans.com.sg
BONUS: If your budget is more lenient, you can enjoy a lively lunch with the parrots of Jurong Bird Park. Expect to enjoy colorful performances as you indulge on a hearty buffet. Prices are S$25 for adults and S$20 for children. These prices exclude the exclude park admission fees.
Those are some of the budget-friendly animal cafes in the country. Which one is your favorite? Feel free to leave a comment below! 🙂